Business Students From University Of Fribourg, Switzerland Get A Flavour Of 'Doing Business In India'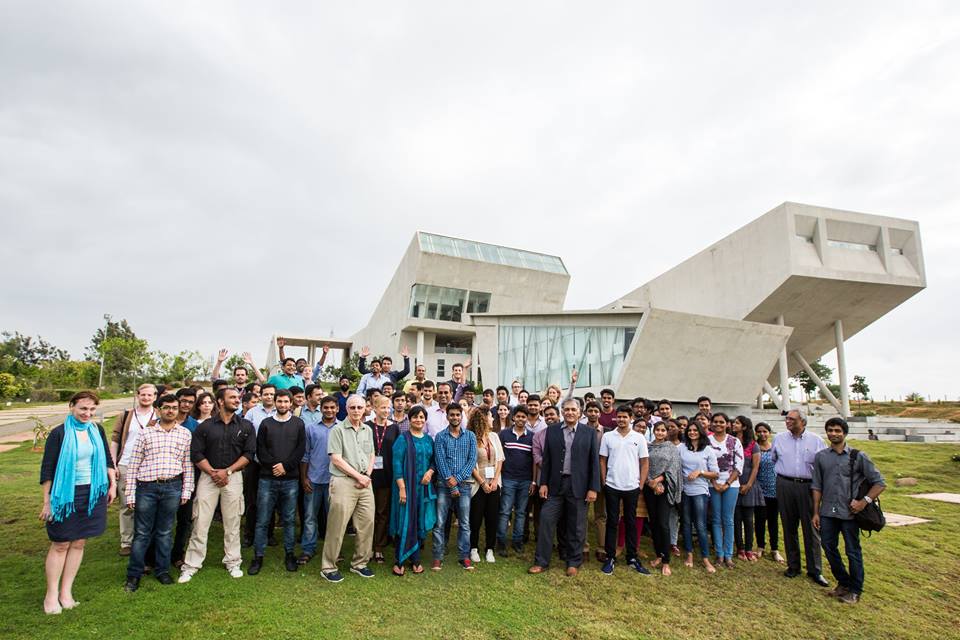 The three-day visit for the students of the International Business programs at University of Fribourg, Switzerland, was packed with three Academic sessions, two Industrial visits, one Cultural evening of traditional dance and music and a Wildlife Safari experience. It holistically accomplished what it set out to show case — a flavor of and glimpse into the Indian way of doing businesses, what business opportunities in India offers, along with a slice of Indian music, dance, and the rough and tumble of a Jungle Safari at the Bandipur National Park.
The three academic sessions by Dr. Michael Shepherd, CEO of CEDABI and Professor at Dalhousie University in Canada, Dr. Sudhendar Rao, Professor of Information Systems, and Dr. Sudhindra Seshadri, Senior Associate Dean and Distinguished Professor of Marketing respectively, exposed the visiting Swiss students to cross-cultural aspects; to appreciate how Indian SME's are increasingly competitive as they embrace global best practices while developing their own unique methods; and that India has defied the emerging market slump. The sessions highlighted the demography of business operations in India.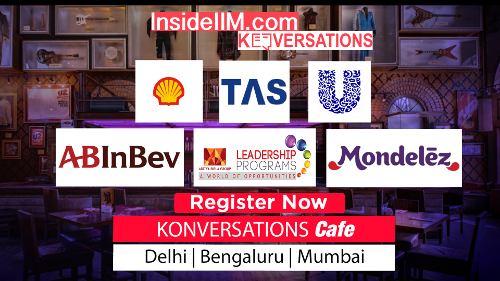 Dr. Rao's presentation on the structure and environment of the SME market in India highlighted the challenges faced by SME's in India such as quality and cost of manpower, lack of access to finance, the complexity of tax and other laws, inadequate infrastructure, difficulties to access both markets and technology, corruption issues and competition from established industries. The 'Make in India' campaign by Modi's government and the high expectations from such a campaign in facilitating local collaboration, technology transfer, are positive steps said, Dr. Rao, but emphasized that 'much more needs to be done'.  Dr. Rao spiced his presentation with actual figures and statistics about SME's in India and his own views about proposed solutions to key problems faced by entrepreneurs.
Dr. Sudhindra Seshadri's on "The Power of Indian Markets" clearly indicated that the Indian Markets are finding their footing amid headwinds, and that the emerging marketplace shows the power of a diverse, open economy.  Small reforms by the Modi government have opened big potential in the Indian markets.  A bulging middle class emerged with buying power.  India adds to the workforce at Singapore every year.  India is the fastest growing major economy in the world, and its government expects it to grow even faster.  He pointed out that ABB has built power plants in Costa Rica through a mutually beneficial climate improvement project as part of a Norwegian consortium and this project could avoid an estimated 4 million tons of CO2 emissions over a 20 year period.
The visit to Infosys, the pride of Mysuru, where they met Mr. Shaji Mathew, Head of Infosys Mysore Center, was unique in its own way. Mr. Shaji Mathew in the 'true Infosys style and culture' gave them insights into the training programs on the campus, a tour around the Infosys campus, showcasing the infrastructure for education, residences, cinemas, numerous sport facilities, food courts and lots more of Infosys.
The visit to Raman Boards, a unit of ABB India Ltd, in Nanjangud, where Mr. B. S. Balaji, Head of Marketing, provided a broad overview over ABB's global and local activities in India in general and the activities of Raman Boards in particular, showcased that Raman Boards is indeed a leader in transformer insulation technology.  Their tour to its production units, reiterated this fact as they could experience and see the automation of the entire production processes.
The key take away from this trip for the International Business students from University of Fribourg is — India is a diverse country that has always been open to the rest of the world and there are many advantages of initiating business ventures in India.  While India has huge scale growing off of a small economic base, Indians are big savers, so those who want to start businesses have access to local capital — from family members or local banks. The country's culture encourages enterprise, as was evident in the talk by Dr. Sudhendar Rao, who said that, 'Indian SME's are inherently entrepreneurial'.  India is enjoying a remarkable combination of good luck and fundamental strengths that include a popular prime minister, a growing consumer market and the fact that the market cohorts in the BRICS nations are faltering in a way that has unsettled investors around the globe. While the nations of BRICS are battling both political scandals and surging inflation, for India, it is now a home to a stream of investors.  In contrast to other major developing countries, growth in India has remained buoyed by strong investor sentiment and the positive effect on real incomes of the recent fall in oil prices. India has long been hampered by poor infrastructure; however, the good news is that the infrastructure is improving, slowly but surely. Much of India's population is poor, but Indian companies have been developing products, services, and packaging to appeal to people who have little cash and small savings but who want to lead a better life.  The bottom line here is that Indian businesses are serving the bottom of the economic pyramid.  There are a lot of practical reforms that have taken place that are broadly facilitating macro growth, and should ultimately translate into a better corporate earnings environment.
The visiting students were introduced to Indian culture through Yadu Kala: Ode to Arts of Wadiyar Courts by Vidushi Dr. Nandakumar and Natya Vidushi Dr. Radhika Nandakumar.
Though the jungle safari to Bandipur did not get them an opportunity to see any big cats, they sighted elephants and lots of deer.
For the students from the University of Fribourg, Switzerland, on a Study Trip to India with "Doing Business in India" as the theme of their visit, the trip to Mysore and MYRA School of Business was the last leg of their journey which began at Mumbai and then to Bangalore.
It ensured that they carry back rich learning on both the business front as well as on the softer cultural aspects of India and Indians.
Visit:
http://www.myra.ac.in/events/eventdetail/155/-/swiss-learning-exchange-slx-2016-july-11-13-2016
https://www.facebook.com/MYRABusinessSchool
http://www.unifr.ch/intman/teaching/current-semester/india