10 Reasons Why You Should join IIM Udaipur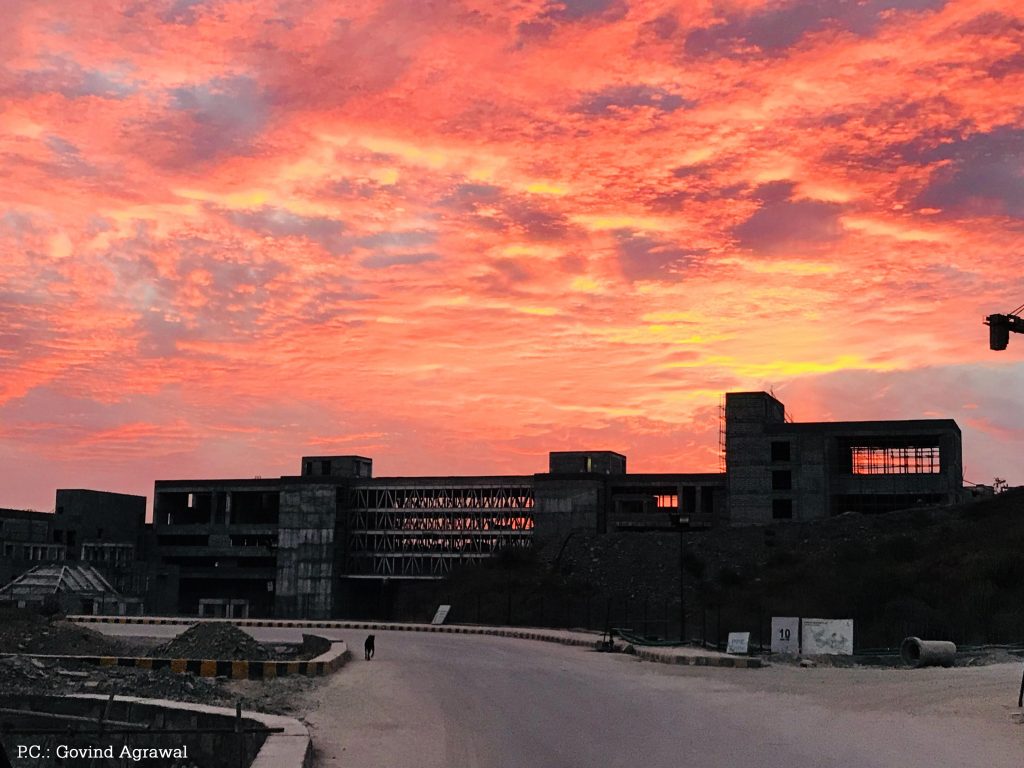 You got a good CAT score, and your relatives are congratulating you. But with this good news comes another headache. Now, you need to appear for interviews, group discussions and write articles to get into a business school.
It will get difficult along this road, and you might feel beaten up. It gets tiring and nerve wrecking. But in the end, it'll be all worth it. Along with this, you need to make a decision: which B-school do you want to go to?
Choosing the right business school is no easier than cracking the enigma code. We'll not let you suffer though. In-fact, we'll help you ease your head. Sit back, relax, and you'll know why IIM Udaipur is the place to be at and what sets it apart.
1. Academic Focus
Academic excellence is one of the values of IIM Udaipur's culture, and it does not take it lightly. IIM Udaipur believes in preparing its students to be a leader in the corporate world, with an immense focus on education. The rigour comes directly from the Director of the Institute, who himself takes an active part in educational activities and relies only on the best when it comes to education. Apart from the 45+ visiting faculties, IIM Udaipur currently has 41 full-time faculty members, all of whom have earned Ph.Ds or are Fellows at top schools in India, Europe and North America.
2. Campus
The institute has shifted entirely to the new campus since more than a year now, and is spread over a sprawling 300 acres, the most for any IIM in the country. Designed by one of the country's best architectural firms, it has the growth potential which knows no bounds. The design enhances peer learning and removes any monotony that one might experience in academics. The management has put in all efforts to ensure that the students are given access to world-class facilities, which include air-conditioned rooms for hostels, laundry and a completely Wi-Fi enabled campus.
3. Academic Resources
IIM Udaipur makes sure that lack of resources is not a hurdle for students, and that they have access to the best of the academic resources. Students have complete access to the Bloomberg lab, with 12 Bloomberg terminals. The library is not limited only to hard-bound books, but makes various databases available like AceEquity, Capitaline, CMIE Prowess, CRISIL and Thomson Reuters Eikon among many others. It also provides access to the most sought-after periodicals and publications.
4. Global Exposure
IIM Udaipur believes in giving extensive global exposure to its students. It is validated by initiatives taken by the Institute for an extensive Student Exchange Program (STEP) and an elective of International Business in Practice (IBP). More than 50% of the 2nd year batch of post-graduate students travel abroad to work with companies based out of 3 countries, including Malaysia, Thailand, and the UAE, and gain first-hand experience of working on internationally based projects. Students have the opportunity to spend a whole trimester in France or Germany in some of the reputed management schools which have partnered with IIM Udaipur as part of the student exchange program. About 10% of the batch gets to participate in the program. In addition to this, students also get an opportunity to be placed in summer internships in international locations.
Global opportunities at IIM Udaipur
5. Entrepreneurship
IIM Udaipur is amongst the few elite B- Schools which have dedicated mentor-ship programs for students who want to pursue entrepreneurship. It has an incubation centre which fosters creativity and innovation among students with an entrepreneurial spirit. The students who wish to pursue their entrepreneurial ventures are given an opportunity to opt out of placements and go for a Summer Entrepreneurship program, wherein experts guide them and give appropriate funding for their ideas to come to life.
6. Research Ecosystem
IIM Udaipur has a crucial objective to become the leader in management education in India and subsequently in the global scenario. To achieve this goal, a comprehensive research strategy is in place with various means of support provided to the faculty. The results of these efforts can be seen in the rankings issued by UT Dallas for Indian Business schools regarding research papers in the years 2013-2017, where IIM Udaipur was ranked 3rd above other premier institutes like IIM Ahmedabad and IIM Calcutta.
IIM Udaipur Research Ecosystem
7. Course and Curriculum
IIM Udaipur's course and curriculum resemble that of the best business schools in the country and abroad. In addition to it, the functioning of the academic council ensures that the course is flexible to the needs of the students and covers courses from all domains. Students and teachers pitch for courses out of the institute's curriculum to be added in the electives. Inputs are taken from students and faculty consistently by the administration to ensure continuous growth and improvement of the curriculum. It helps in the appropriate evolution of the curriculum, in line with the current world scenarios and needs.
8. Rural Immersion Programme
IIM Udaipur also believes in contributing their part to the development of the society. The Rural Immersion Programme has been initiated by the institute keeping that in perspective. Under this programme, students visit various rural regions of Rajasthan and spend a week living there. During their stay, students gain an insight into the issues faced by the local people. Students collaborate with various NGOs and present solutions to improve the conditions for the residents based on their insights. This experience provides students with a first-hand experience of the challenges faced by the economically weaker sections of the society and an opportunity to help with the same. Feasible solutions are implemented by a collaboration between NGOs and the students.
IIM Udaipur Rural Immersion Programme 
9. IIM Udaipur Culture
The core values of IIM Udaipur are something that the institute believes in deeply. It is reflected in the pedagogy, administrative practices and student culture. Senior batches, alumni and teachers are approachable for any concerns. There is a sense of mutual respect and inclusion among the diverse group of people of IIM Udaipur. It helps in creating an ecosystem for great learning and character building.
Academics and formal stuff apart, students also find time from their hectic schedules to engage in various club activities. The level of independence given to the students in managing the curriculum and the extra curriculum sets IIM Udaipur apart. For every other necessity of the institute, a club exists to cater to it. Starting from the Media and Industry Interaction Cell, which handles all PR and industry relations of the college, to CodeRed, which organises parties and various social events for the students to relax and refresh (the parties at IIM Udaipur are anything but dull).
IIM Udaipur Student Governance 
10. The City of Lakes
The 'Venice of the East', the 'Kashmir of Rajasthan', Udaipur is one of the most scenic and historically rich cities in the country. Anytime you feel that you want to enjoy nature, just go away from the mess to treat yourself with the most beautiful views of the Aravali range. If not satiated, you can join the Bikers and Trekkers (BAT) club of IIM Udaipur for one of their treks. Also in your free time, you can go to one of the many lakes or just go for a weekend trip around Udaipur.
IIM Udaipur is an institute which cares and gives you everything you expect from a B-school and adds much more to your personality.