10 Reasons Why We Do Not Mind Not Having A Campus (Much) – IIM Ranchi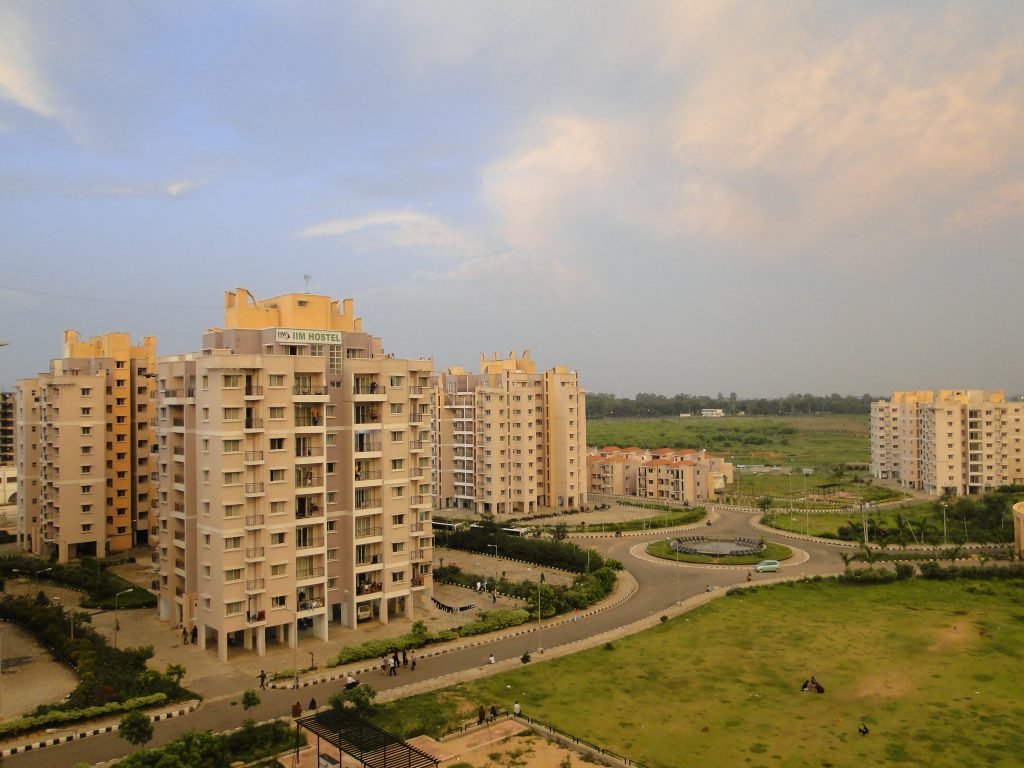 We've been asked this question numerous times and we thought, why don't we save ourselves the effort and make an article out of it? So, is having a temporary campus a factor to keep in mind while choosing a B-school? Definitely. Is it among the most important factors though? We'll let you decide that for yourself.
1. Hostel Facilities:
Our hostel is located in the National Sports Housing Complex, the venue for the 2011 National Games held in Ranchi.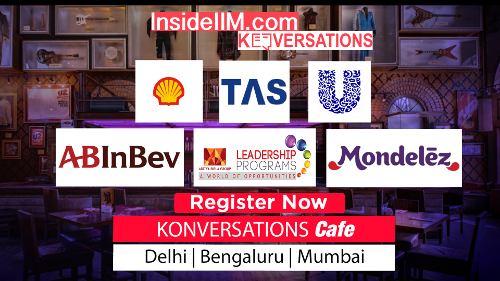 What we get as a benefit of being students of IIM-R here are single accommodation bedrooms, the majority having an attached washroom or a balcony. To make things better, each washroom is attached with a geyser – yes, we require it almost all around the year and each balcony has a view of lush greenery that surrounds the campus.
You and your friends will be allocated flats, which gives a feeling of living in our own apartment – with cleaning, washing and drinking water facilities on different floors.
2. The View:
The location of our hostel has breathtaking views of lush greenery and scenic beauties all around us.
3. Extra Responsibility:
Having separate Hostel and Classroom campuses makes management of resources a challenge (which is all handled by the students of course). Planning out bus schedules every day, managing 420 students who will have 4 meals throughout the day at different venues based on their class timings, managing class hours and class rooms with in-house and visiting faculties, etc. All of these give us an extra responsibility which other B-schools do not have and thus an extra facet of learning through management.
4. Khelgaon Sports Complex:
As students of IIM Ranchi, we get permission to use the state-of-the-art facilities at this National stadium, which is at 2 minutes distance from the hostels. Be it to prepare for sports competitions against other colleges or host your own, we have these facilities at our disposal.
5. Food:
Food is just a phone dial away – we can get food delivered to our hostels from nearby restaurants, and also from restaurants and tuck shops from within our Hostel Campus. Recently, a couple of food delivery apps have begun operations which make ordering food from the luxury of our rooms even easier. And after midnight, we have the Night Canteen to depend on for sustenance.
6. College Events:
Since we do not have a permanent campus, we host our annual events, like Radix – the Business Conclave and TEDxIIMRanchi at the top hotels in the city, which is a little extra work but a lot of fun too. Our institute has tie ups with all premier hotels and restaurants in the city for conducting any number of events, whether at college, club or even personal level!
7. Classroom Facilities:
The college building is well-inside city premises; so everything you'll need, from groceries and food stock to apparel and footwear can be found within a 3 km radius. That also means you can scoot to a nearby restaurant for lunch during the breaks if you don't feel like eating mess food or replenish your necessary supplies in case you have a break between classes!
Given the hostels and college buildings are at different locations, buses ply to and fro whenever required. And the close to 30-minute bus ride is sometimes a boon for those forgotten pre-readings and case preparations before classes.
8. In our Hostel complex, we share our accommodation with families which leads to us celebrating festivals together and inviting them to all our relevant events. This helps us stay in touch with society and not live in the MBA bubble.
A recent initiative by IIM-R students is to teach children in our hostel complex and help counsel them on academic and other decisions they make. It has turned out to be a good way of giving back to the community and provides a respite from the MBA life.
9. Excursions and Holidays:
Ranchi's location is ideal for those weekend getaways that one needs after weeks of rigorous course-work. A hoard of waterfalls and dams located around the city, with convenient transport facilities, are a treat for all those who like to travel and explore.
10. Weekend Shopping:
Since the hostel is away from the city, there are bus facilities to the central city location on weekends for students to complete their shopping, entertainment and miscellaneous activities – no need for cabs, or to fight the traffic on a bike or scooter.
Batch Parties: We also have access to the Khelgaon Community hall to host our weekend get-togethers and college events and not to mention, Batch Parties!
Isn't Management all about optimum utilization of the resources available to us anyway? So why should Management Education be any different!
Life without a campus does have its ups and downs. But we, as responsible students of the college, help each other to make countless memories nonetheless.