10 Things that make ISB Special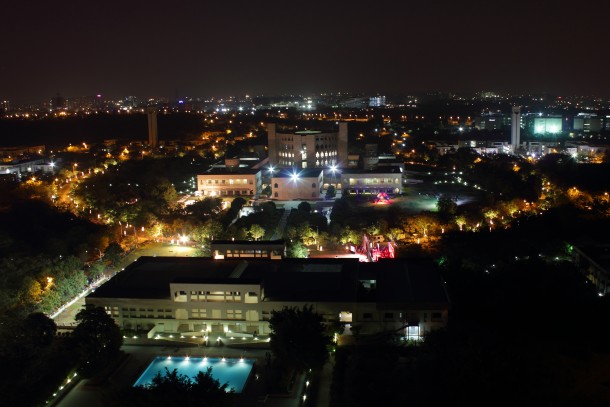 The Indian School of Business (ISB) is a premiere global B-school with campuses in Hyderabad and Mohali. It truly follows the 'One school Two Campuses' ideology making the ISB experience campus agnostic! As a prospective student I had great expectations from the School, and today, halfway into the course I can confidently say that ISB has exceeded most of those expectations. So here is my list of the 10 things that make ISB really special.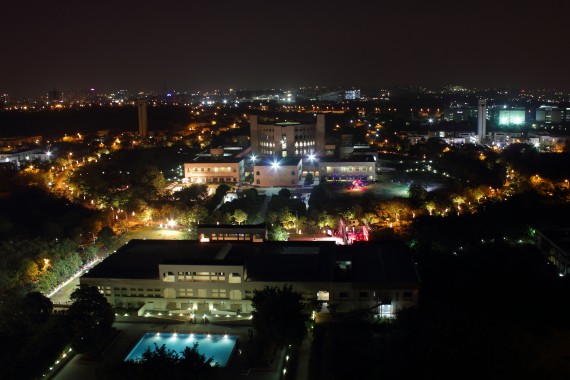 The diverse peer group: The peer network that ISB offers you is remarkable. Both the campuses have a rich and equally diverse pool of students. Entrepreneurs, army officers, young leaders and seasoned professionals, all under one roof makes for an extremely engaging classroom experience. It is not uncommon to walk into a jam packed lecture theatre late on a Saturday evening to find a student conducting a refresher session. That's a great learning experience!


The top notch faculty: The faculty across both the campuses is truly world class. In addition to the highly accomplished resident faculty, ISB has visiting faculty from the likes of Kellogg, Wharton, Yale, Harvard Law School, NYU Stern among others. The faculty plays a key role in making learning at ISB a truly global experience. They connect the concepts laid out by the curriculum with the current global events and with the latest academic research findings. The faculty's own research makes the concepts much more engaging and palatable.


The strong Alumni community: As a prospective student, if I had any reservations about the lack of mentorship from a senior class, they have been fast dispelled after interacting with the Alumni community. As current students we have never been at a loss when we needed advice as ISB's 5200 plus alumni community has been very helpful. No matter how busy they may be the Alums make time to guide the current students on matters that only a former student can comment on! Alums share their experiences and expertise with the current class during the numerous "Gyan sessions" on electives, industry trends and career opportunities, CV review sessions etc.
The emerging markets focus: This manifests itself in several ways. The curriculum has been tailored to be extremely relevant in today's day and age, especially in the context of emerging economies. The professional clubs on campus organize study/industry treks to south-east Asian countries, the Center for Emerging Markets Solutions (CEMS) and the Bharti Institute of Public policy (BIPP) provide research and tools to help prepare leaders for the challenges and opportunities of the emerging economies enabling students to position themselves for the emerging markets. This ideation extends beyond the school premises through events such as iDiya which is a social venture competition that aims to develop high-impact, self sustaining social businesses in emerging economies like India.

The community experience: ISB offers a 24/7 learning opportunity and the fully residential program is a critical component that enables this one year program that provides the same learning as a 2 year MBA. The sense of camaraderie despite the rigors of a business school is well nurtured by this format. It offers a great environment to interact with faculty (who stay on campus) formally and informally. Between the activities of the social and professional clubs, spouses and family association there is always something to bring the students community together in a great family like environment.

Something for everybody:  During the one year stay on campus, there truly is something for everybody from industry focused discussions and interactions organized by the professional clubs to fun events to help students unwind. And if there's an initiative that you want but isn't already supported, the school is unbelievably open to helping you start it. In my time at ISB thus far, I have witnessed the creation of one of the most successful student interest groups- Curious minds where students share facts on unconventional topics (take thoroughbred horses, beer brewing and black-holes for example!).
Exchange options: The School has links with some of the most renowned global B-schools: London business school, Tuck school of business, NUS, Wharton, Kellogg , Fuqua, CEIBS to name a few. Inter-campus exchange is also extremely popular among the students who use it to make the most of the cross-learning facility that the school offers.

Rich academic options: In addition to the exhaustive list of electives that the School offers, ISB offers an attractive set of practicum courses. If you want to work a real-world business problem ISB offers the experiential learning program, if you have a research topic in mind you can pursue the Faculty initiated research program, if you have an entrepreneurial venture that you want to bring to life try the Planning an Entrepreneurial Venture program. Depending on your professional aspirations, at ISB one can tailor their academic experience to get the maximum out of this one year.
Return on investment: The opportunity cost at a one year program like offered by the ISB is considerably lower. Also in comparison to other global business schools with a one year program, the MBA education (which is at par) is much more affordable. With average work-experience ranging between 4 to 5 years, the average salaries are superior to most other Indian b-schools. The return on investment among other things is quite high.
World class infrastructure: Living spaces with housekeeping convenience, lecture theatres with video conferencing facility, recreational facilities including a swimming pool, squash courts, fitness center etc, cafeteria and variety of F&B options and campus wide Wi-fi facility all come together to ensure a world class hassle free learning environment.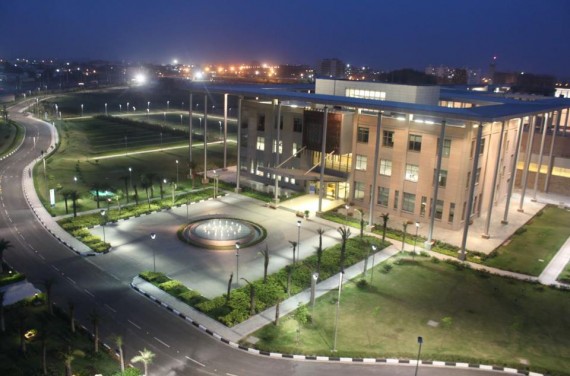 A list of 10 things that make ISB special doesn't do justice to the 52-week rollercoaster ride that ISB is. In addition to the learning, the career kick-start and the networking opportunities, what makes ISB really special is the new perception of the world, of others and above all of yourself, that this experience grants you. A few months into this experience and I know that a year at ISB is only the beginning of a lifelong association with 700+ friends and with an institute that is committed to enabling our transformation into the leader of tomorrow.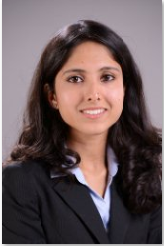 Rohini is a Class of 2014 alumni of the Indian School of Business.
You may also be interested in :
Sudeep Mehta's journey to ISB!
10 Questions you should ask before joining a business school in India
10 Reasons to be at IE Business School Spain
10 Things that make HK UST MBA Special
10 things that make SP Jain Mumbai Special
10 things that make NITIE Mumbai Special
10 Things that make MDI Gurgaon Special
10 Things that make IIFT Special
10 Things that make IIM Indore Special
10 Things that make XLRI Jamshedpur Special
10 Things that make IIM Kozhikode Special
10 Things that make IIM Lucknow Special
10 Things that make FMS Delhi Special