10 Things that make NITIE Mumbai special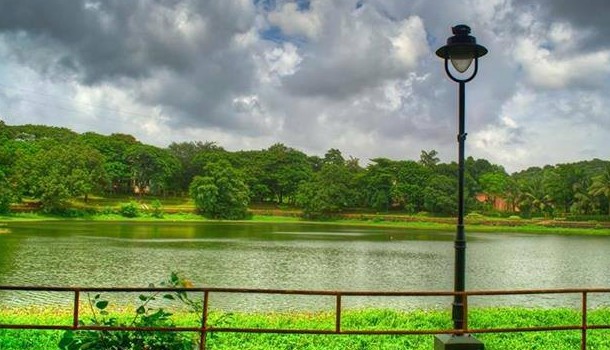 Located in the heart of Mumbai, surrounded by lakes and curtained from the hustle and bustle of the city by the lush greenery is a beautiful campus that produces some of the best managers for the country every year, and has been doing so for the past 50 years. The students call it the God's own campus and the world outside knows it as NITIE.
1. The Presence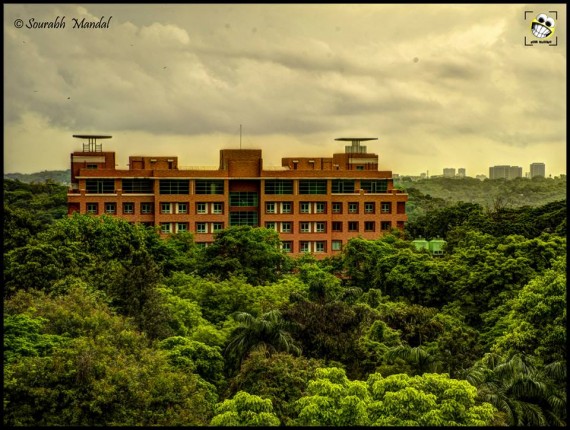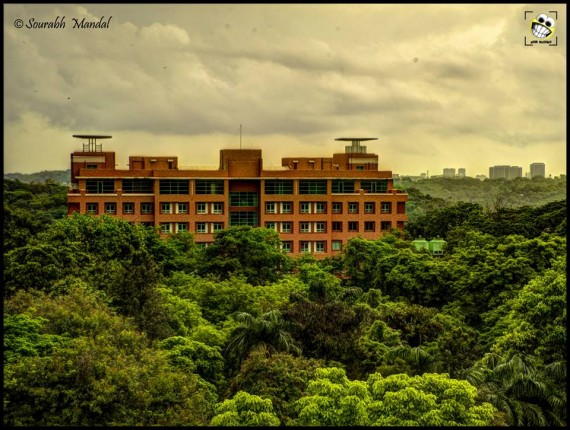 NITIE was established by the Government of India in 1963 with the assistance of United Nations Development Programme (UNDP) through the International Labour Organization (ILO). It's a golden jubilee year and the kingdom of NITIE has been producing some of the best managers for the country over the past 50 years. It has been awarded as the "Most Industry Focused Curriculum" in ET Education Excellence Awards 2013.It's recognized as one of the 15 Centres of Excellence by the Ministry of HRD having the elite company of IITs IIMs and IISC, NITIE offers a very unique mix of courses:
• Post Graduate Diploma in Industrial Management (PGDIM): The course aims to develop competent managers and enable them to work at responsible positions in global business environment and growing industrial influence.
• Post Graduate Diploma in Industrial Safety & Environmental Management (PGDISEM): A sustainability-focused programme with emphasis on EHS (Environment, Health, Safety)along with Operations and General Management and technical perspective. A one of its kind program in South Asia.
• Post Graduate Diploma in Information Technology Management (PGDIM): The course enables students to understand the nitty-gritty of management related to Information Technology.
• Post Graduate Diploma in Industrial Engineering (PGDIE): Industrial Engineering aka Systems integration is a course that advances highly specialized techno managers and empower them to apply both engineering and managerial techniques in complex business scenarios.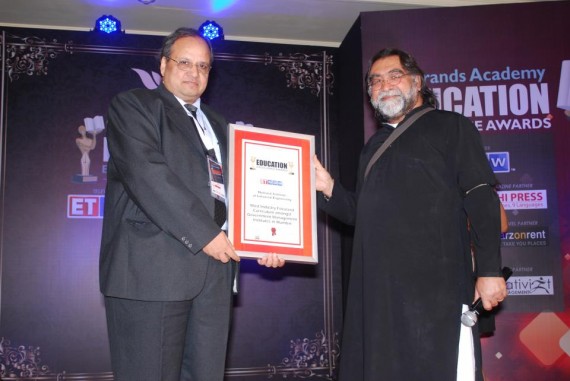 2. God's own campus
No doubt NITIE enjoys the "Mumbai Advantage" – which leads to a closer and easier industry interaction, but still the campus would give any other campus a run for its money on serenity. It is one of those rare green campuses in the country where you feel in Nature's lap. It's a 65 acre campus with all the facilities placed on a rough hilly terrain (yes it's in Mumbai!!). The famous 96 steps from the hostel to the academic block ensures the students experience a mini trek twice, daily. The campus also houses a beautiful pond with a walking circumference of close to 600m and flanked by lush green gardens around it on all sides – a place that witnesses a variety of events ranging from random talk to committee meetings and Gyan sessions. NITIE also is a habitat for a variety of animals, birds and reptiles. Don't worry, they almost never feel like meeting the students nor is it the other way round. And then comes the place most sought after by the students; MDP Rooftop. The highest point in NITIE that showcases a splendid view of 3 Lakes (Powai, Vihar & Tulsi), green forest covers of Sanjay Gandhi National Park, hills adorned by clouds and lastly, the high rise sky scrapers of Hiranandani.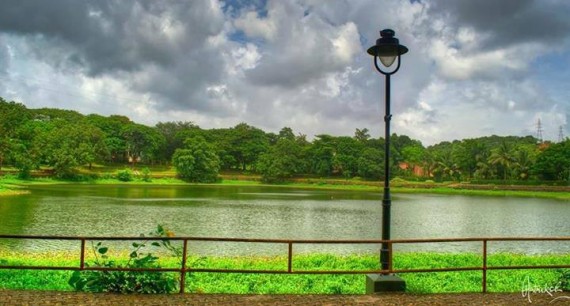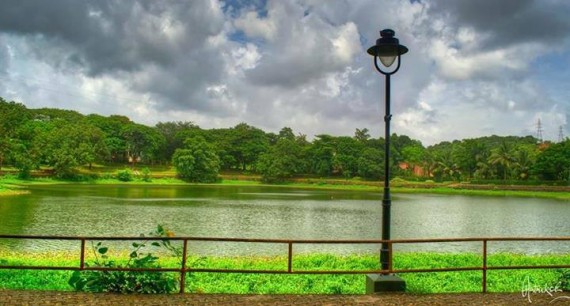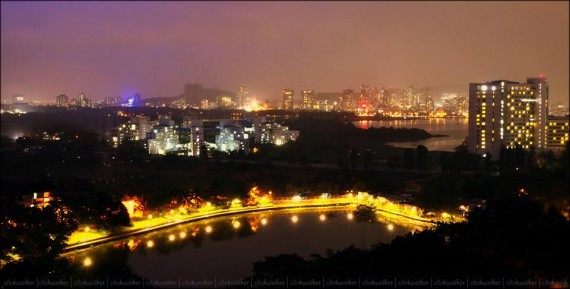 3. Not just Supply Chain
Though, NITIE is called as "Mecca of Supply Chain in India", major organizations across various industries, have looked towards it for cross verticals requirements. Additionally, NITIE has forum groups that caters to various verticals like Street(Finance), Arth(Investment Club), MIG(Marketing), C2X(Operations), NSC Square(Consulting) active round the year. NITIE students have made their presence felt in major competitions e.g. Hindustan Unilever's Lessons in Marketing Excellence (LIME), P&G's Dream Team, ITC's Interrobang, Nestle's Plan-o-chain, KPMG's International Case Challenge, Amazon's Ace Challenge and Henkel Innovation Challenge with participations going into 3 digits.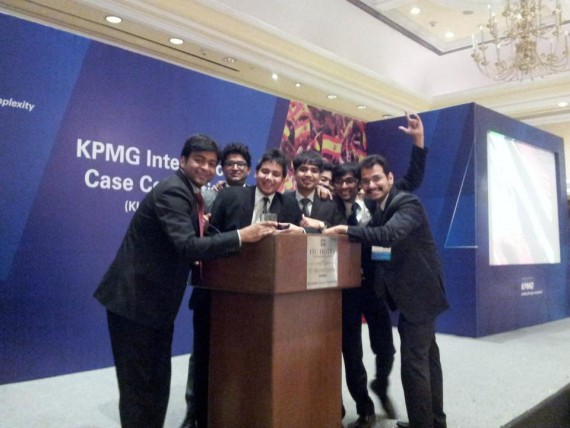 4. Maha Mandi
The Genesis of MAHA MANDI lies in an endeavour to take management lessons to the very place where business was born; the Streets. Maha Mandi is an innovative socio-marketing initiative organized by Marketing Interest Group (MIG) of NITIE which combines entrepreneurial spirit and practical approach towards learning integrated with a sense of social responsibility. The students from various B-schools get down to the streets of Mumbai to compete against each other by selling educational toys. All the profit made out of the event is used for the upliftment and betterment of underprivileged children. The proceeds which have been continually increasing is donated to an NGO.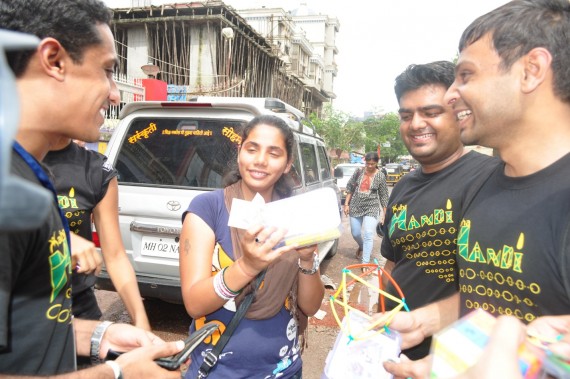 5. Entrepreneurship Development Programme
As a part of curriculum, students are asked to launch their own businesses and operate and manage them. The programme not only gives the students an insight into beginning their own ventures, but also gives them a first-hand view about the various processes that one needs to undertake to form a company starting from company registration to setting up the infrastructure for the entire business. Few organizations that set sailing are cheetee.com, a customized apparel making company; Componentika, a 3d-printing company; Nascent-Vision, an e-commerce company; all of which generated substantial revenue during this 3 month period of the programme.
6. Industry Interaction
75 high profile dignitaries from the industry visiting the campus,20 guest lectures and 19 Institute-Industry interactive events being organized in a single year (2012-2013), is definitely a testimony to NITIE's exceptional Industry-Institute Engagement. The Industry-Institute Engagement through student driven activities is an amalgamation of initiatives taken all round the year. NITIE engages with the industry in a plethora of ways. These include Prerana Business Meet (the flagship event of Prerana-Business Fest), Lakshya Business Visionary Awards, B-Gyan (Industry-institute interactive lectures) and Samiksha (Panel Discussions).
Some of the participates over the years have been, Mr. Harsh Mariwala, Mr. S. Hajra, Mr. Anshoo Gaur, Adi Godrej, Dev Bhattacharya, Nandan Nilekani, Chanda Kochhar, Kiran Karnik, Lamon Rutten, Gunit Chadha, Meera Sanyal.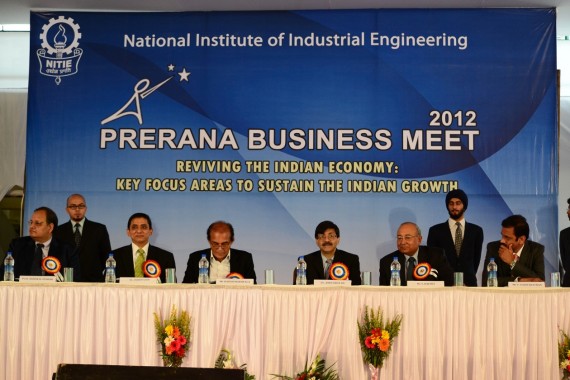 7. Rich Alumni Base
| | | |
| --- | --- | --- |
| Name | Position | Company |
| Rahaju Pal | Director | Deloitte |
| B. Prasada Rao | CMD | BHEL |
| Pankaj Agarwal | Global Delivery Head ( Large BPO Client) | Tata Consultancy Services |
| Sunil Agarwal | Associate Vice President | JP Morgan Chase |
| Pulkit Agarwal | General Manager-Mobilisation | Accenture |
| C.G. Kaluskar | Director Operations | Watson Sandoz India |
| Sukanta Padhy | Chief Supply Chain Officer | Alliance Tires Group |
| Vivek Sarbhai | Director CS&L Asia Pac | Mondelez International |
| Ashish Mendiratta | Co-founder and Director Learning | ThinkLink Learning Services |
| A. M. Kini | Director External Manufacturing | Johnson & Johnson |
| Akhilesh Tuteja | Director | KPMG |
| Amit Doshi | Shared Services Head | Averis |
| B. Murali | Deployment Director | BP |
| B.Ravi | CEO | ECS |
| T.V. Seshadri | Division President, South Asia, | Mastercard International |
| Dev Bhattacharya | Group Executive President | Aditya Birla Group |
| Dharmesh Joshi | VP-Manufacturing Business Development | Cadbury India |
| Dr. R. K. Sinha | COO | Godrej Consumer Products Limited |
| Faiz Pathan | Director | Seacorp SDN BHD |
| G. Shiva | Vice President | Citibank N.A. |
| Ganesh Natrajan | Vice Chairman & CEO | Zensar Technologies |
| Mohd Haque | VP & Global Head – Healthcare | Wipro Technologies |
| K. K. Kaul | Executive Director Operations | Hawkins cookers Ltd. |
| K. Venugopal | President & CEO | SABIC Innovative Plastics, India |
| K.G. Mohan | Vice President, IT | Johnson and Johnson |
| K.Subramaniam | Managing Director | Afcons Ltd. |
| Mukesh Kripalani | Head – Finance & SCM (International Business) | Schindler India Pvt. Ltd |
| P. Shyamsunder | Vice President | Britannia Industries Limited |
| Palnitkar S.S. | GM – Special Projects | Godrej Industries Ltd. |
| Parag Dave | Head – India Operations | Worbus International LLC |
| Pednekar Rajesh | Head – Distribution | Pfizer |
| Prince Azariah | Head – IT Services | ACC Limited |
| R. Suresh | CEO | Stanton Chase Intl. |
| Ram Bhagwat | Director | Trygen technologies |
| S. Hariharan | Head Corporate – Japan & Korea | Tata Consultancy Services |
| S. Ravi Kumar | Chief Supply Chain Officer – South Asia | Bharti Airtel Limited |
| S.Chattopadhyay | Senior Vice President, Biologics, Vaccines & Sterile Manufacturing | Merck & Co. Inc. |
| Swadia Prashant K | Director – Purchasing, International Operation | General Motors |
| Ulhas D Telang | Executive Director | Thirdware solutions Ltd. |
| V. Mani | Vice President | Tech Mahindra |
8. Ataria Jam
A tradition that was started by the earlier batches, Ataria JAM is organised in the last week of every month where students get together at the "Ataria" to rock together with songs ranging from 70's classic to Bollywood songs to English pop. The guitarists flock together from all hostels to join the singing junta together who reach new highs of music. The tradition has helped foster art and culture in the campus and also helps students bond over good music under the starry skies of Mumbai.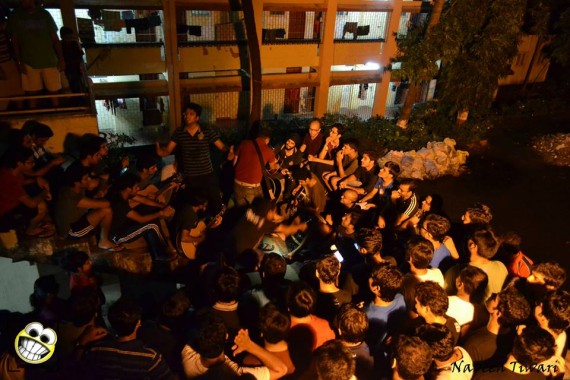 9. Social Impact – Rotaract Club
The Rotaract Club of NITIE works for the betterment of communities by making an impact on the environmental, cultural or social arena. It provides great opportunities for students to develop a social perspective by proactively involving them in various social initiatives that runs round the years. However, the biggest of them is the Powai Lake Cleaning Drive, where the supremely enthusiastic young environmentalists, engage in picking of waste that gets accumulated. Thus, they ensure the sanctity of nature remains intact and educate & create awareness among Mumbaikars about the fragile balance of nature and how small things help in maintaining it. Rotaract club of NITIE also provides the students of the college with a platform to educate students of nearby schools. 'A classroom is four walls with the future inside', Rotaract club of NITIE strongly believes in this dictum and makes a concerted effort to work towards this cause.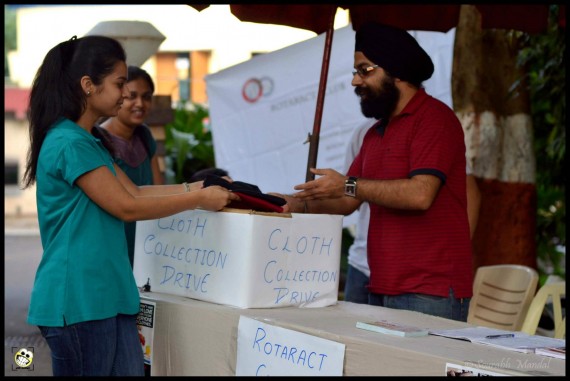 10. NPL
Welcome to the NITIE Premier League (Based on the IPL), the baap of all Cricket tournaments conducted by B-Schools. After the auction of the domestic as well as foreign players (from other major B-schools), the matches are held in NITIE field which is surrounded by hills on two sides and spectators on the other two. It offers unadulterated cricket – from aggressive batting to unrelenting bowling, to pretty healthy sledging to unforgiving and quirky commentary. You have the deafening crowd, you have the huge Gayle like sixes and you have the Raina like athleticism in the field. In short, three weeks of raw action is NPL.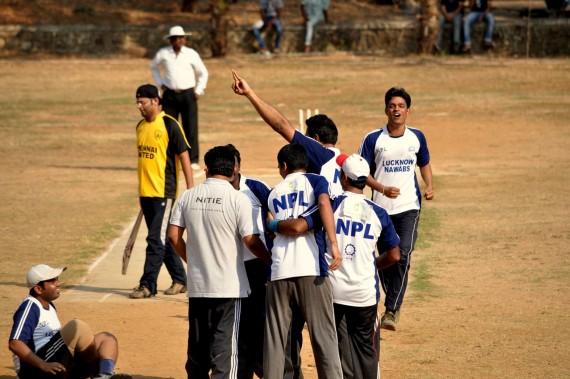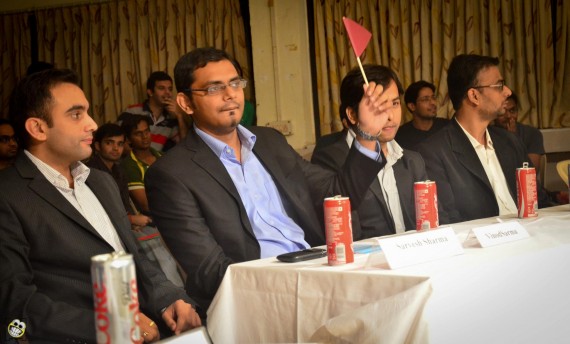 You may also be interested in :
10 Questions you should ask before joining a business school in India
10 Things that make MDI Gurgaon Special
10 Things that make IIFT Special
10 Things that make IIM Indore Special
10 Things that make XLRI Jamshedpur Special
10 Things that make IIM Kozhikode Special
10 Things that make IIM Lucknow Special
10 Things that make FMS Delhi Special
10 Things that make HK UST MBA Special