100 Days to CAT – LIVE Chat with Verbal Expert Hemang Panchmatia – July 5th 2014 – 11 AM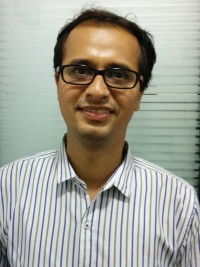 This Chat session is over. You can read the entire chat here
A story with excerpts of the Chat session will be available soon.
——————————————————————————-
In our endeavor to provide our readers the best, InsideIIM is organising a LIVE Chat with Verbal Expert Hemang Panchmatia on Saturday July 5th, 2014 11 am. Hemang is a Verbal and RC expert at CREDence Academy in Mumbai.
Hemang has agreed to be your guide and go-to-expert for arguably the more dreaded section of CAT/XAT/CMAT/GMAT for most.
Ask him anything about this section or test taking strategy. Hemang is here to help!
This is an initial series of LIVE Chats, there are many more to come your way. Make the best use of it.
What you need to participate in this LIVE Chat –
1- A Lot of Queries on Verbal Section of CAT/XAT/CMAT/GMAT
2- An account on InsideIIM.  Register here, if you don't have it already
3- A good net connection
4- and Patience, all your Queries will get answered for sure :).
The live chat will take place at InsideIIM LIVE.
About Hemang
Hemang Panchmatia (MBA from NMIMS, Batch of 2005) is Co-founder and Head of Verbal Dept at CREDence Academy (Mumbai's only personalized coaching institute) He has trained 2500+ students in the last 4 years. With 5000 hrs of Verbal teaching experience, he is well-known among students for simplifying Verbal and making it 'solvable'.  He is credited with bringing structure to Verbal Preparation and students vouch that Hemang Sir's '90 minute Verbal-a-day' approach really works . When not in class, he loves reading and watching Bollywood movies.
Hemang also has 4 years of Corporate Experience in Financial Services Space. His passion for teaching got him move to the education industry and he says that's the best career move he has ever made.
See his earlier activities with InsideIIM for CAT 2013.
Action Guide to Verbal – 60 Days to CAT
Verbal and RC preparation with Hemang Panchmatia