11 things that make IMT Ghaziabad Super-Special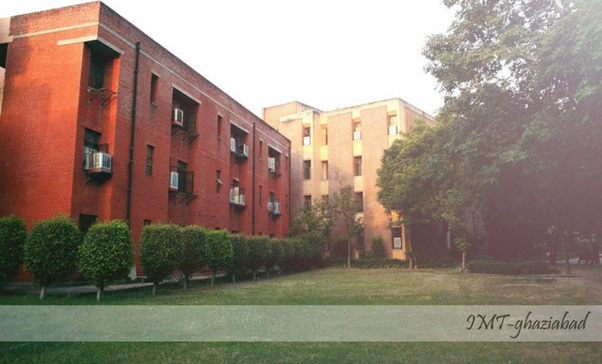 1. The Academia
The essence of any temple of learning lies in the academia – the talent required to nurture talent. At IMT, it comprises of top notch academicians from globally renowned institutes, seasoned business leaders, policy makers and administrators. The strong faculty reserve ensures that the curriculum is always cutting edge, with the right blend of theory and practice. Over a 100 electives are offered to students with a high level of customization in choosing the portfolio of electives. Teaching methods include case studies, industry visits, role plays, presentations and project work.
Seminars and workshops, talks by eminent industry leaders, etc. are part of the learning experience at IMT Ghaziabad and are organized on a regular basis.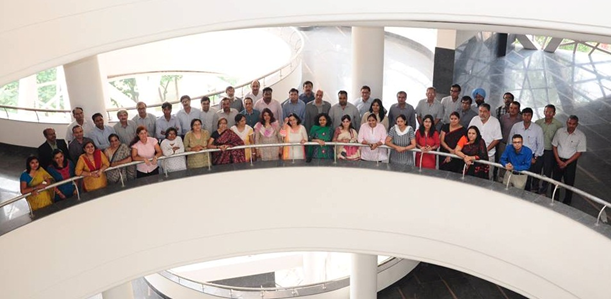 2. World class infrastructure
Apart from its refreshingly unique curves, lines and cuts, the newly built Academic Block has avant-garde infrastructure which any educational institution across the globe could boast of – classrooms in the shape of amphitheatres, airy floor areas with all sides open, digital elevators and broad staircases besides ample amounts of clean drinking water and state of the art sanitation facilities.
All lecture theatres are air-conditioned. Modern teaching aids involve tools like multi-media notebooks, LCD and over-head projectors, motorized screens, cordless microphones, speakers, Wi-Fi access, etc. They are effectively employed to make the learning process more interesting and interactive.
IMT Ghaziabad's Computer Lab is constantly updated as and when new technology emerges and is equipped with over 180 multi-media functional computers. The computer lab offers printing, photo-copying and scanning facilities to help students stay in sync. Video conferencing facilities and rooms are also available.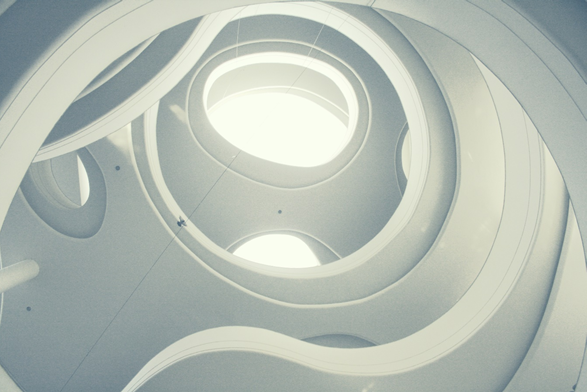 3. The Alumni
Very few institutes can boast of a 7000 strong alumni network and IMT Ghaziabad is one of them. Its alumni are the CXOs, MDs, VPs and their likes, at organisations across the globe. Some of the prominent alumni include eminent personalities such as Sachin Pilot – former Minister of State in the Ministry of Corporate Affairs, Prasoon Joshi – eminent advertising personality and regional creative director, APAC, McCann Erickson, Mini Mathur – eminent TV and film personality, besides a number of business executives like Deepak Mangla (CEO – JP Morgan, India Global Service Center), Rajeev Karwal (CEO – Milagrow), Vineet Durani (Director – Windows Phone Business Group, Microsoft India), Vinit Malhotra (Executive Director – Goldman Sachs, London, United Kingdom) and Suprakash Chaudhuri (MD – SAP India).
The alumni interact with the institute and the students in numerous ways – guest lectures, workshops, mentoring programs and short term projects. This happens primarily through the Alumni relationship committee which is responsible for bridging the gap between the students and the alums. It goes without saying, that these initiatives benefit the budding graduates in more ways than one – they get to directly interact with the people who have been there, done that.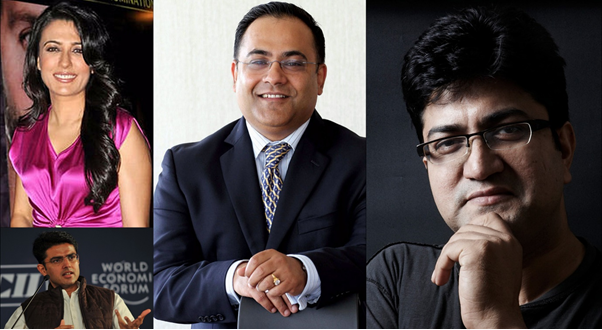 4. The exchange options
The principles of management are equally relevant everywhere and global managers are the demand of the industry. IMT has unique and carefully designed student exchange programs that provide students a unique opportunity to experience life at business schools across the globe.
Students get to choose the university and country they want to study at, for a semester or two from a long list of institutes which IMT Ghaziabad has tied up with. This way, they learn and absorb what institutes in different countries offer, how they operate and the pedagogy they employ.
IMT Ghaziabad has active tie-ups with over 70 institutes, some of the prominent ones being – IPADE Instituto Panamericano de Alta Dirreccion de Empresa (Mexico), Grenoble Ecole de Management (France), Leipzig Graduate School of Managemen(Germany), ESC Rennes School of Business (France), Euromed Marseille Ecole de Management (France), EM Strasbourg Business School(France).
The institute also offers Inbound Exchange Programs.  Students from countries like USA, UK, France, Norway, Mexico, South Korea, etc. have been on exchange to IMT in the past.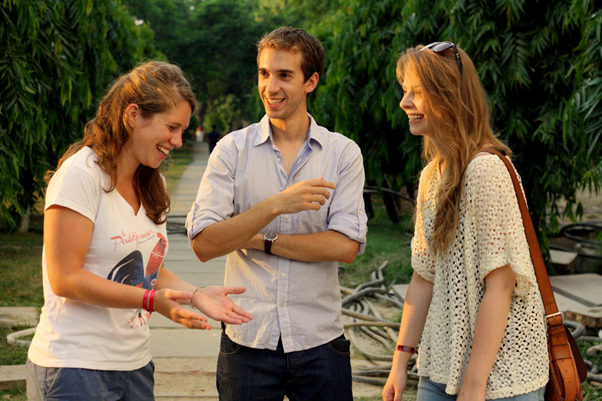 5. The library
The library is certainly the most vibrant place in the campus. Projects, discussions, case-studies, self-studies, news-digging and a host of other activities can be seen here, at any given time of the day. The Library works round the clock including Saturdays and Sundays to facilitate access to the students. It operates in a fully automated environment, equipped with Electro Magnetic Security System (EMSS) by 3M. The Library has a very rich collection of e-books, e-journals, corporate & industry information and country research databases such as Blackwell Reference Online, ABI/INFORM Complete (Proquest), EBSCO Business Source Complete, Emerald Management, Econlit with Fulltext, Elsevier Science Direct, INFORMS Journal Online, Sage Management Journals, BLOOMBERG Database, Euromonitor International Passport database, CMIE Databases (Economic Outlook, India Trades,  Industry Analysis Service and Prowess), CRISIL Industry Information Services, World Bank E-Library,  IMD World Competitiveness Online, Indiastate.com and many more to fulfil the research and teaching needs of the academic community.
6. Student Life
Almost the entire set of activities and events at the institute is managed and conceptualized by students. This not only gives them a respite from books but also helps gain key insights into management and relationship building. The clubs and committees have faculty members as guides, though they are actually managed by the students.
While the Placement Committee facilitates summer internship, final placements and corporate guest lectures, the Media Relations and Ranking Committee manages media relations and handles the entire admissions process. The Cultural Committee is responsible for organizing events like Zest, Passion and Crescendo, which provide students a platform to showcase their talent. The Mess Committee looks after the operations of the mess and preparation of a fortnightly menu, accounts, tracking of the inventory and logistics. The Sports Committee focuses on organizing the sports related activities throughout the year for the students. They conduct Chakravyuh, India's largest sports festival in India, in the month of February every year.
The Student Affairs and Welfare Council looks after verticals such as infrastructure, academics and discipline enforcement in varying capacities. It organizes Passion, jointly with the Cultural committee. It is one of the biggest management-cum-cultural festivals in the Indian B-School fraternity. The International Relations Committee is responsible for making the presence of the institute felt internationally. It organizes exchange programs and also conducts foreign language classes for the students. The Alumni Relationship Committee forms the bridge between the alumni and the institute.
Besides these, there are several clubs which organize various events and activities to satiate the academic and non-academic interests of the student community.
E- Cell is responsible for entrepreneurship related activities in the institute. Mark Up is the marketing club while Make A Difference Foundation popularly known as MADF, is the social wing of IMT Ghaziabad. Finnacle Investments is the investment and asset management club while FinNiche is the finance club of IMT. HRuday is the HR club of IMT Ghaziabad while OPUS is responsible for the operations related activities of the institute. Enactus is the social entrepreneurship club while Research and Consultancy Enterprise (RACE) is the consulting club of IMT Ghaziabad. Vishit Ventures aims towards establishing successful start-ups year after year.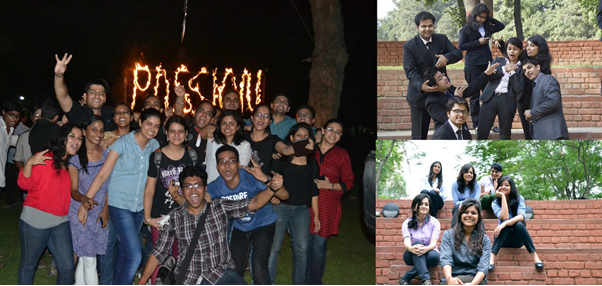 7. All work and no play makes Jack a dull boy
While the institute believes in total no-compromise on studies, it also provides multiple platforms to unwind – the primary ones being Passion and Chakravyuh.
Passion is the flagship management and cultural fest of IMT-Ghaziabad. It's a 3-day fiesta – the epitome of student life at IMT-Ghaziabad – a combined effort of over 1400 students. Passion 2013 witnessed participation from more than 70 premier B-schools across India. Apart from the host, it witnessed eager participation from the likes of LBSIM, NITIE Mumbai, IIT Delhi, MDI Gurgaon, VGSOM and ISB, among others. It had over 3000 participants across different verticals. The theme 'Ekstrateia – Exploring new avenues' celebrated the spirit of envisaging an idea, exploring and emerging as a winner.
Chakravyuh is the largest sports fest of the country. Chakravyuh 2013 started on 14th February and was a non-stop 72 hour long frenzy. There were a total of 24 participating teams. Apart from the five teams  of IMT, the event witnessed teams from IIM-I, MDI, FMS, IMI,IIFT, GIM, Great Lakes, SIOM, SPM, Amity, BIMTECH, SRCC among others.
Apart from these, there are various other fun events at the intra and inter-collegiate level which keep students busy throughout the year.

8. Socially yours…
'The best way to find yourself is to lose yourself in the service of others.'
IMT Ghaziabad is into a number of social ventures, primarily through its social wing, Make a Difference Foundation, or MADF in popular lingo. The focus is not only charity, but sustainable empowerment and social inclusions via awareness.
A wide range of activities ranging from Shashakt (Women Empowerment) to Clothes donation (Sahyog) and Blood Donation (Sanjeevani) are conducted round the year to give back to the society in every possible way.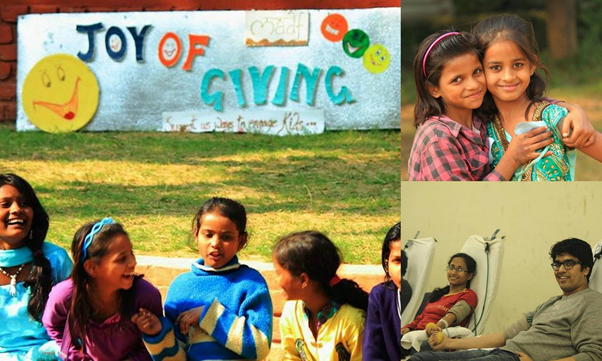 9. The diversity
The peer network that IMT offers you is remarkable. The campus has a rich and equally diverse pool of students. Barely a couple of weeks into the college, one would realise that his classmates range from extreme academicians to hard-core sports enthusiasts. Singers belonging to all genres, musicians with breath-taking talent and dancers who can mesmerise the audience with their moves. And all this is just the tip of the iceberg. Even academically, professionals from all domains – technology, arts, science, management undergraduates, doctors, economists and even entrepreneurs, have chosen IMT for their management degree.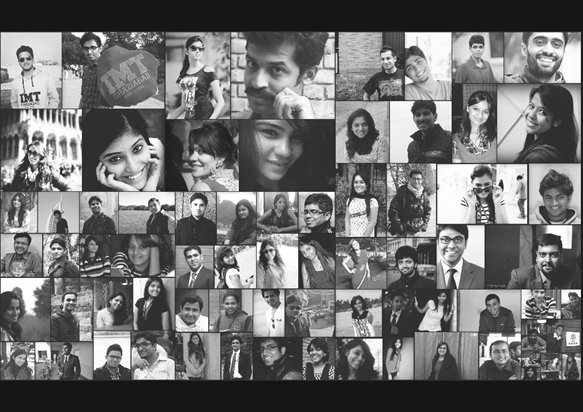 10. Food, anytime!
If there is one place where you can get steaming hot paranthas even at 4 am, it is Arcus , the IMT college canteen – popularly known as 'DLP'. Run by two very dynamic entrepreneurs, it functions 24X7 and has a large number of offerings on its menu – a number of veg and non-veg delicacies such as rolls, parathas, omlets, North Indian dishes and noodles besides a host of beverages such as soft drinks, milk-shakes, tea and coffee, as also chips, biscuits and pastries. Besides being really cost-effective, it is a saving grace for students wanting to have a fill in the wee hours of the morning, after hectic all-nighters in the library.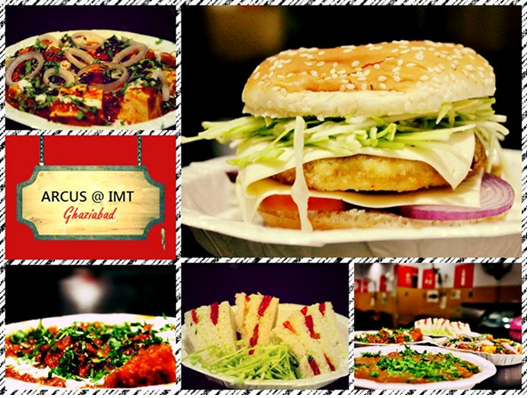 11. The Amphitheatre

This is certainly THE X-factor of IMT and the one place in the entire campus that hasn't changed the least over the years. Fondly known as the 'Amphi', it has witnessed countless debates, discussions, event launches and parties day in and day out, since the very inception of the institute. Although its capacity is limited on paper, any given number of people seem to fit in on any given day.
In more ways than one, it silently narrates the tales of this great institution – tales of friendship, of perseverance, of success, of dejection, and most importantly – a three decade long saga of transforming lives, but imparting the same unchanged feeling of pride, every time – The feeling of being an IMTian.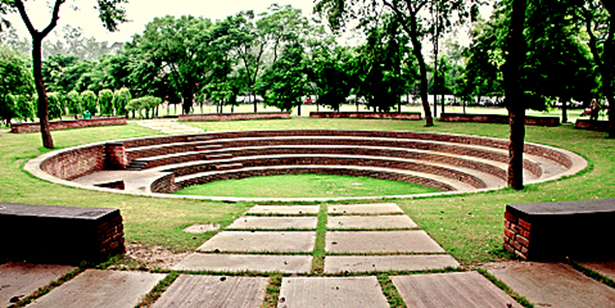 Govind Agarwal
Institute of Management Technology, Ghaziabad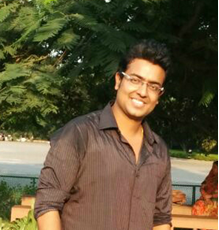 Govind is a class of 2015 student at IMT Ghaziabad.
You can follow him at govindagarwal.insideiim.com
Graphics & Design : Rahul Singh (PGDM 2013-15 Batch, IMT Ghaziabad)
IMT Ghaziabad Facebook Page : https://www.facebook.com/IMTGhaziabad
IMT Ghaziabad Twitter Handle : https://twitter.com/IMTGhaziabad
IMT Ghaziabad official website : https://www.imt.edu