11 Ways To Leverage Your Performance Appraisal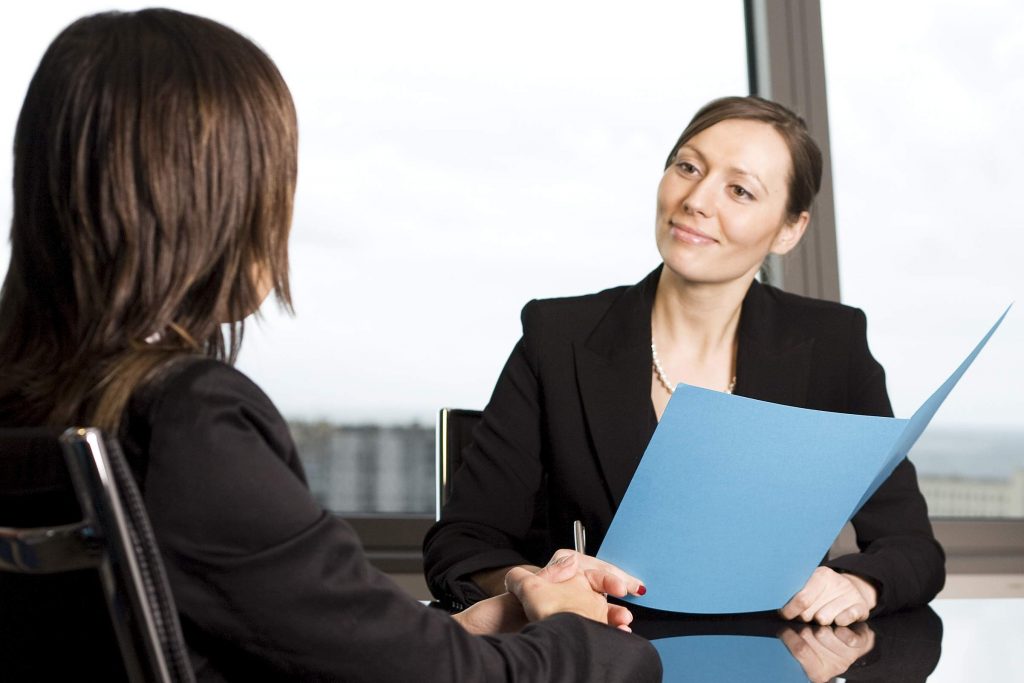 Annual appraisals are an integral part of corporate life. Like it or not, you can't wish it away. Performance targets are usually set at the beginning of the year. Your performance against these targets is then monitored on a periodic basis. At the end of the year or the end of the appraisal period, your achievements and performance are evaluated in the backdrop of the targets that you committed to at the beginning of the year.
This whole process looks quite straightforward so where is the issue? Well, people who have gone through several appraisals will tell you, it is not as simple as it looks and even if you have performed very well you could still be rated low. Conversely, people who according to you have not performed so well during the year may emerge as winners in the appraisal process.
So, how do you ensure that your appraisal is smooth and your rating is in line with your performance and achievements during the year? Here are some ways to ensure this.
1. Spend some quality time and get involved in your goal setting process
Goal setting is an extremely important part of your appraisal process and very often it does not get the attention that it deserves. People often believe, quite erroneously that their goals are sacrosanct and that they have no say in setting it. If you leave this to your supervisor and don't get involved in it, you could be doing grave dis-service to yourself.
In most organisations, goals cascade from the leadership/management level. This is done to ensure that every employee's goals are congruent with the organisation's goals. In the process of cascading goals, sometimes your goals may be disproportionate to your level in the organisation or not aligned with market conditions.
Remember you have the leeway to discuss your goals and make changes to it if you find that they are unreasonable or unachievable.  If you fail to do so, you may be setting yourself up for failure.
2. Before you accept your goals, understand it thoroughly
Your goals will drive your entire efforts through the year so the least you can do is to understand it thoroughly. Remember, when you accept your goals there should be no room for ambiguity of any sort.
Be very clear on the terminology used in framing your goals. For instance, if you are in a sales role and one of your goals is the collection. In this case, if you collect a cheque from your client on the last day of your appraisal period but the cheque couldn't be banked by your company, will you get credit for the collection or will it go to the next year?
You also need to be clear how exceptional performance is defined. At the end of the year quite often people believe that their performance has been exceptional but their supervisors think otherwise.
3. If you think your goals are unachievable or unreasonable, voice your opinion
If you are in a sales role in an IT services company and responsible for selling services, the quantum of sales you achieve can vary from sector to sector. For instance, your sales per person could be higher for some sectors such as Banking and Financial Services as compared to the Public Sector. This may be because of two factors- industry nuances and sales cycles. The sales cycle is traditionally much longer for Public Sector deals than for private sector deals. This means it takes longer for a Public Sector sales person to close a deal as compared to a Banking and Financial Services sales person.
Your goals need to reflect this. If goals across multiple sectors are simply equated for a particular level, it may be unachievable for some sectors while for others it could be a breeze. If you encounter a situation like this then the onus is on you to bring up this point during the goal setting exercise itself. If you bring it up when your performance is being evaluated, it could be too late.
4. Check if your goals are quantifiable or merely subjective
Let's say you are engaged in project delivery and one of your goals says you should manage your project well. This could mean different things to different people. However, if project management is defined in terms of on-time deliveries, customer satisfaction levels, delivery within budgeted effort etc. it becomes more objective. It also makes your goal clearer.
Having quantified goals makes it easier to reflect your performance and also determine how your performance should be ranked. Even for areas that involve Thought Leadership, specify what it is supposed to mean. Will making presentations or speaking at industry seminars be included in this? If so, how many such engagements are expected from you and what would qualify as exemplary performance?
Quite often contribution to initiatives at an organisation level is also a part of your goals depending on your level within an organisation. When you have such a goal your goal should quantify what is expected from you in terms of efforts or number of such initiatives that you participate in.
Once your goals have been set and you have understood them completely and accepted, you move to the execution phase.
Here are things that you need to do during the year to ensure that your efforts and achievements are recognised in the context of your goals.
5. Track your achievements at least once every fifteen days
When you list your achievements at least once every fifteen days, it allows you to reflect it in the right perspective. For instance, if you are involved in project delivery and you have completed one round of application testing. Let's say you and your team worked long hours to ensure that there were very few bugs in the application and wherever there were bugs, you took the least time to fix them.
In this case, the fact that bugs were low and turnaround time for bug-fixing was even lower, demonstrates the quality of the software you have developed and along with it the quality of your project management.
Let's take this scenario a little further. In the next 15 days period, you got the client sign-off on your deliverable in one day as against a week that they normally take. You have now achieved faster sign-off which also demonstrates the quality of your project management and client relationship, in addition to the quality of your deliverable.
When you follow this practice by the time you reach the end of the year, you would have compiled a long list of achievements along with metrics to support your achievements.
6. Evaluate where you are in achieving your goals every month
In many organisations, evaluation of where you are with reference to your targets is done on a quarterly or half-yearly basis in addition to the final evaluation at the year-end. If you wait for these evaluations to happen, you may lose time to make amends if your performance is lagging.
For instance, if your half yearly review shows that your project management was ok but your client satisfaction levels are not as good as they should be, then you have only six months to remedy the situation which may not be enough. But, if you were to do this on a monthly basis yourself, you would have enough time to know what to focus on. In this case, you could analyse the reason for low client satisfaction level and address the client's concerns effectively.
7. Quantify your achievements
When it comes to performance evaluation, the more you can reflect your performance and achievements in quantifiable terms, the better placed you are in being rated in accordance with your achievement levels.
Instead of getting the client to say that they were satisfied with your work, ask them to rate you on a quantitative scale. Similarly, if you have conducted twenty training sessions, quantify the number of participants, the number of hours you spent on the training and what the feedback from the participants was. This would ensure that your achievements are reflected correctly and recognised as a part of your performance appraisal.
8. Write down your accomplishments as they happen
Most IT companies have a system of filling time sheets whereby they capture the effort put by employees on different projects and activities. Relying on this system to capture your inputs may not do you justice while reflecting your performance.
Often the time you spend on projects is not correctly recorded as people may simply clock the number of hours that they are supposed to work in a day instead of the number of hours they have actually worked. This happens, as project managers do not want to reflect overutilization of manpower on their projects, which would be to their detriment.
Additionally, time sheets only record times spent on activities and tasks and do not really reflect achievements or accomplishments.  Hence, it is advisable to create a word file at the beginning of the year where you record all your achievements as they happen. This puts all your achievements in perspective.  It also provides you detailed inputs when you review what your achievements are in the context of your goals during your monthly reviews.
9. Collect testimonials and feedback in one folder
In the course of your work, you may receive positive feedback from your clients, partners, people from other divisions within your company or your supervisor itself. Collect all of this and put in a separate folder so that it is available in one place whenever you need it.
In the event, you received some negative feedback, capture that also and put it in the same folder.  If this feedback comes up for discussion during your appraisal discussions you will be able to show how you addressed it adequately and how the situation improved dramatically.
10. Keep track of what you have done outside your current role that is of significance to your company
Your performance is not restricted to your role in your company itself instead it can go way beyond it.  Thought Leadership initiatives you engage in can be one such example. For instance, if you have worked as an office bearer in an industry body and represented your company, you would have added value even if this did not have anything much to do with your role.
Similarly, if you have contributed to corporate social responsibility initiatives outside your company, you would have still added value despite your contribution having nothing to do with your core work.
To ensure that you are evaluated holistically and you get the benefit of all your achievements, don't forget to list them as a part of your appraisal process.
11. Go thoroughly prepared for your appraisal discussion
At the end of the year when you submit your performance self-assessment, be factual and bring in quantitative information. After your self-assessment information goes to your supervisor, you could have an opportunity to discuss your performance.
Go thoroughly prepared for this discussion. Remember, your supervisor is likely to be very busy and you probably have just one shot at this discussion. So, don't let this opportunity go. If you are not getting an opportunity to discuss your performance then take the initiative of requesting a meeting with your supervisor.
Have a complete list of your accomplishments that link to your goals as well as those that are over and above your goals. Have a set of testimonials and supporting documents that underscore the quality and magnitude of your performance. This will ensure that you establish your claim and get the performance rating that merits your performance.
Accord your appraisal the importance it merits. Do yourself this favour and you could scale new heights in your career!
——————-
There could be other ways to leverage your appraisal fully. Perhaps you have come across some of those. Please feel free to share it for the benefit of others.
About the Author:
Srinivasan is an independent consultant working in the area of strategy and technology interventions in the public sector domain. He has worked in companies like IBM and TCS and has over 30 years of experience spanning 24 countries.