13 Reasons Why You Should Join Xavier Center For Urban Management And Governance (XUMG)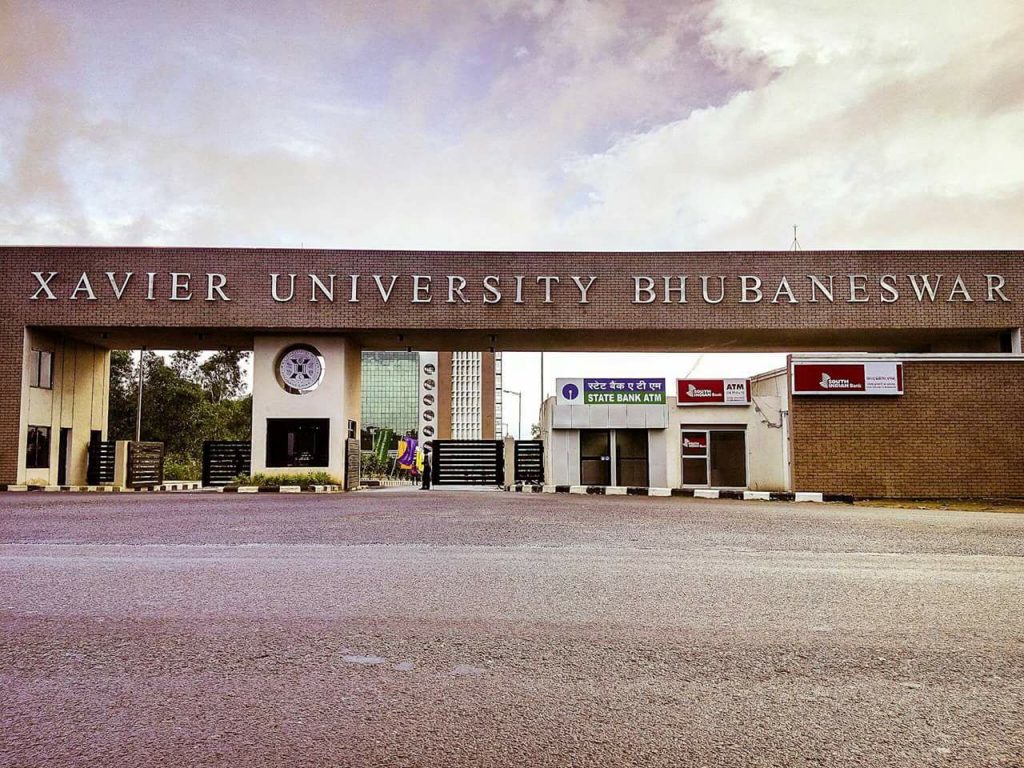 Evolving of new cities is what building up the new India.
Urban management develops, promotes and strengthens innovative practices in urban policy. Major issues like rapid growth in population, the rise in mega-cities, increasing urban poverty level, inadequate basic services, environmental degradation, etc. are common issues faced. So, the country now needs a group of people who can manage all these issues in an efficient way. Welcome to Xavier Center for Urban Management and Governance where it provides a unique learning platform, for the overall growth of managerial skills and urban knowledge.
Here are 13 reasons why you must join XUMG –
1) It is one of a kind course in India. There are many colleges with Urban Planning courses but Urban Management & Governance is very new and Xavier University Bhubaneswar is one of the first institutes to introduce this course.
2) The scope of the urban domain is large as cities are growing more than ever before. The city requires MBA professionals who specialise both in Urban core subjects and management subjects.
3) The course is very well designed keeping the industry demands in mind. Urban Learning Experience (40 days field training with Municipalities), Summer Internship with top companies, workshops, international summits etc. give very extensive exposure to students.
4) With urbanization at its peak, the global perpetuity is bending itself towards the need of the hour i.e. Urban Governance. The cluttering of mass population calls for proper policy implementation with an idea in management as well as the technical know-how of various social machinery that would be beneficial to the tender community.
5) New course as it has been the need of the hour with vast career options- particularly focusing on the urban domain.
6) ULE (Urban Learning Experience)
No doubt, MBA gives a head start to your professional career, but this Urban Learning Experience brings about a true change in you as a person. It's not just what you read in books, it's something much more! ULE helps in bringing up a picture of practicality and ensures in building up a good human inside of you! This is something which everyone would cherish forever and would hardly experience ever.
7) Faculty
Here the faculties will provide a learning experience which will be applicable in the urban domain, and classroom experience can be directly connected with the corporate, which you will be facing after 2 years of the programme.
8) Campus
XUMG is located in the Xavier University Bhubaneswar campus which has around 35 acres of land, surrounded by nature. The campus has all the latest technologies which are required in a top-level B-School.
9) Field-work
Professors will assign many field works, where you guys will get a lot of practical experience, which can be directly applied in your specific work areas.
10) Live projects
There will be many live projects offered to you guys, which will basically cover all the major aspects of your domain like sanitation, livelihood, etc.
11) Conclaves and Summits
Students will get a vast knowledge from various delegates and high-rank officials from the corporate world, and will also get a chance to interact with them by this means.
12) Culture
The campus has its own traditions and culture, where each and every student can get engage themselves in various activities through various committees, and will also get a chance to take responsibilities for various events which are organized by the college. HabituX, the functional committee of XUMG organizes every event which is related to our domain.
13) Academic facilities
The first and foremost major positive point in Xavier University Bhubaneswar, is that the faculties are easily approachable. Students can directly meet the faculties if they have any issues with regard to their academics and other issues which are precisely related to the college. There is also a library where students can issue books and can also use the infrastructure to read.
Xavier University Bhubaneswar (XUB)
Xavier University Bhubaneswar (XUB) was established in accordance with the Xavier University Act 2013 and was inaugurated on the 7th of July 2014. XUB is India's first digital University and an institution of higher learning for imparting professional and technical education. It is a self-financing institution imparting professional and technical education. XUB has 8 Schools that offer world-class education in different fields. XIMB offers an MBA in Business Management, Global Management and Executive programs. Xavier School of Human Resource Management (XAHR), erstwhile XIMB-HRM, offers the MBA-HRM program. MBA-RM is offered by the Xavier School of Rural Management (XSRM), erstwhile XIMB-RM. MBF- Master of Business Finance is offered by Xavier School of Commerce, MBA-SM by Xavier School of Sustainability (XSoS) and MBA-UMG by Xavier Center of Urban Management and Governance. The Xavier School of Sustainability, Xavier School of Commerce, Xavier Center of Urban Management and Governance, Xavier School of Economics, Xavier School of Computer Science and Engineering, and the Xavier School of Communications offer different postgraduate and undergraduate programs.