13 Reasons Why You Should Join Xavier School Of Rural Management (XSRM)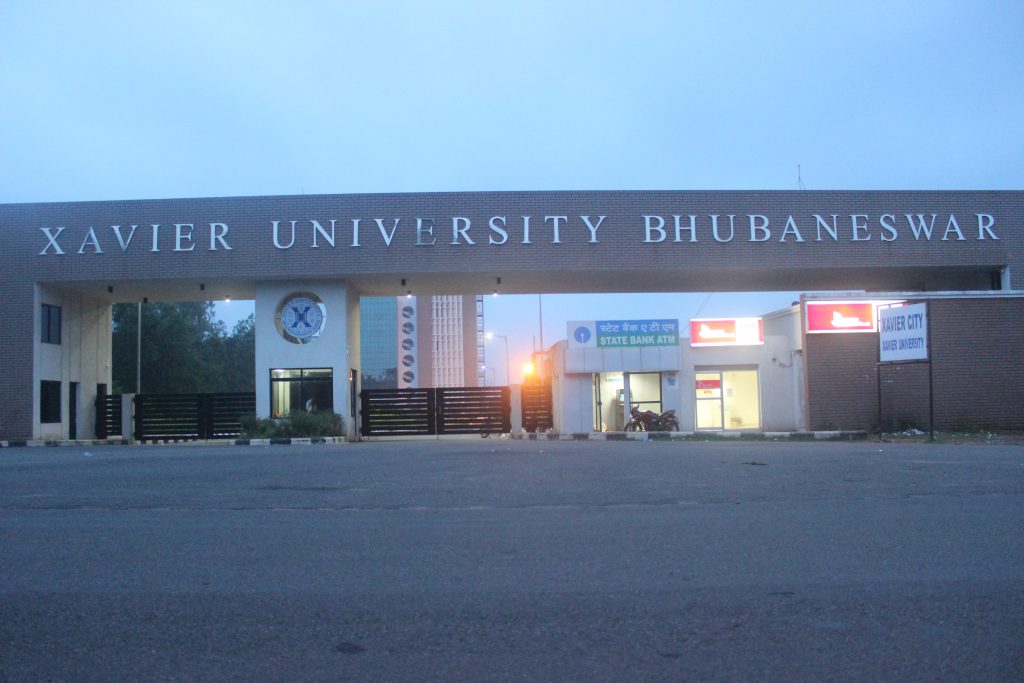 13 Reasons Why You Should Join Xavier School Of Rural Management (XSRM), erstwhile known as XIMB-RM.
"Why try to fit in a round hole when you are a square peg?"
So, you are a person who is motivated to do something unique and create a lasting impact on the society. You want to do management but want to change the world as well. Welcome to the Xavier School of Rural Management where misfits, geniuses, mavericks, creative souls all converge together to do something of significance. Here you will not only be armed with an MBA in Rural management but be transformed for the best in the two years.
Here are 13 reasons why you must join XSRM.
1) A legacy of more than two decades
Rural management as a programme started as XIMB PGDM-RM in 1995 with the commitment to reach the rural society and serve them with better available and evolved management tools. XSRM provides the dynamic space and the ideal platform for learning for students, working professionals, researchers and faculty, enabling them to make a difference in the social space they are engaged in.
2) Alumni network
The Alumni network of XIMB -RM (now Xavier School of Rural Management) is one of the most formidable and powerful asset that has been built over a legacy of more than two decades. Our Alumni are our national and international ambassadors as they disseminate their management knowledge to their professional and social networks all around the globe. You will find CXO's belonging to our Alumni network in every field like CSR, Development, Agribusiness, Banking, Marketing and Social Entrepreneurship.
3) 100 percent placements
RM programme is known for its 100 percent placements since its inception. "Dhol party" is a ritual associated with our RM programme since we are always the first school under Xavier University Bhubaneswar to place the entire batch. This year, the highest domestic salary was around 13.75 lakhs per annum (L.P.A) while the average salary was 7.67 LPA for the batch of 2016-2018. Top recruiters like Amul, Deloitte, PWC, Pidilite, PRADAN, TATA AIG, ICICI Bank, Muthoot Fincorp, Cargill and Coromandel recruit young talent in hordes.
4) Faculty
Here the professors not only teach Rural management but actually makes us live it through their vast experience working in Government and Private organisations and make us enthused to fall in love with the different subjects. The professors will make sure that every course is taught with a rural context at its backdrop so we can analyse the financial and social concerns of the underprivileged and adapt to the unique circumstances of organisations working in the rural space.
5)  RLLE (Rural Living and Learning Experience)
Students are attached to a development organization and stay in a village for forty five (45) days to understand village society, economy and polity in all its complexities and they learn to appreciate the difficulties faced by communities and experience for themselves the wisdom and resilience with which households and communities order their lives. The students stayed at villages of Rajasthan, Gujarat, Maharashtra, Karnataka, Tamil Nadu, Odisha, Assam, Uttar Pradesh, Andhra Pradesh, Bihar, Manipur and some other states as part of their Rural Living and Learning Experience programme.
6) Gramotsava (Rural marketing Fair)
Gramotsava, is the rural marketing fair which provides a diversified platform to participating organizations to promote their products and services in rural markets. This provides the students with a hands-on experience in rural inclusive marketing and understanding rural consumer behaviour at first hand.
7) International Conferences, Leadership Talks and Seminars
Eminent speakers belonging to the wide field of rural management both at International and National level come to share and deliberate on various aspects of development, contemporary issues and future directions.
8) Live Projects
Live industry projects provide the right mix of practical exposure to the students. Live projects also give the organisation an overview of the profiles of our batch. The quality of the batch is assessed with the role they play in the live project and the deliverables they offer on the last working day which might be in the form of a report or presentation. The organisations which come for the live projects include GSK, Exide Life, Punjab National Bank. Maruti Suzuki, Tata Motors, Swaraj Tractors, IFFCO and others.
9) Audio-visual methods of teaching
Intellectually driven movies, Ted Talks, documentaries with a significant message are showcased to the students so that they are sensitised to the social ills and problems plaguing India. These audio-visual methods of teaching not only broadens our perspective of India but makes us socially aware and responsible beings.
10) Social Entrepreneurship
There is a separate course for Social Entrepreneurship where the Professor makes sure that you are inclined to execute a successful social enterprise with appropriate financial knowledge, contacts and support.
X-SEED, the Entrepreneurship Cell of XIMB-XUB also tries to cultivate a spirit of innovation entrepreneurship amongst the students. X-SEED aims to inspire individuals to become not only good managers but also, great leaders. We make sure that the college-level students get exposed to the business world, thereby, encouraging them to start their own venture. Mentorship programmes, workshops, business plans, pitching competitions and live projects are provided to the students
11) Campus
XSRM is located in the Xavier City campus which stands tall on 35 acres of land, surrounded by natural beauty and it is a digitalized campus with Wi-Fi and equipped with state-of-the-art facilities. The Xavier City campus houses an Administrative Block and an Academic Block which includes a library, 4 Computer Halls, 21 classrooms, residences for students. The Campus has 2 volleyball courts, 2 floodlit basketball courts, 2 two floodlit tennis courts, 3 Badminton courts and a gymnasium.
12) Academic Resources
The library is a veritable feast of knowledge and is fully accessible to the students, research scholars and the faculty members. From its inception, it has had an enviable collection of textbooks, reference materials, electronic databases and professional journals from all over the world. Over the years it has acquired other resource materials, such as audio-visuals, working papers, annual reports, HBR cases, and summer projects.
The overwhelming need for virtual access to knowledge has fuelled the establishment of a digital library on the Xavier City campus providing for a web-based Library Information System enabling remote access to different online library resources for authorized use by students, scholars and faculty. Students have complete access to Bloomberg lab, EPWRF Database, Elsevier – Sciencedirect, JSTOR, Ebrary, CMIE database.
13) Culture
The vibrant culture of XUB is well known where students are always engaged in one activity after another. It is a student-driven college and by becoming a part of the various core, functional and interest committees the students can develop their managerial skills. There is always a committee to fulfil every kind of necessity. Professors, senior batches and Alumni are approachable for any concerns which promote a sense of mutual respect and inclusion amongst the diverse group of people at XSRM. Also, the parties, fests, cultural festivals which are held throughout the year are anything but uncool.
Xavier University Bhubaneswar (XUB)
Xavier University Bhubaneswar (XUB) was established in accordance with the Xavier University Act 2013 and was inaugurated on the 7th of July 2014. XUB is India's first digital University and an institution of higher learning for imparting professional and technical education. It is a self-financing institution imparting professional and technical education. XUB has 8 Schools that offer world-class education in different fields. XIMB offers an MBA in Business Management, Global Management and Executive programs. Xavier School of Human Resource Management (XAHR), erstwhile XIMB-HRM, offers the MBA-HRM program. MBA-RM is offered by the Xavier School of Rural Management (XSRM), erstwhile XIMB-RM. MBF- Master of Business Finance is offered by Xavier School of Commerce, MBA-SM by Xavier School of Sustainability (XSoS) and MBA-UMG by Xavier Center of Urban Management and Governance. The Xavier School of Sustainability, Xavier School of Commerce, Xavier Center of Urban Management and Governance, Xavier School of Economics, Xavier School of Computer Science and Engineering, and the Xavier School of Communications offer different postgraduate and undergraduate programs.