13 Reasons Why You Should Pursue Master Of Business Finance (MBF) Offered By Xavier School Of Commerce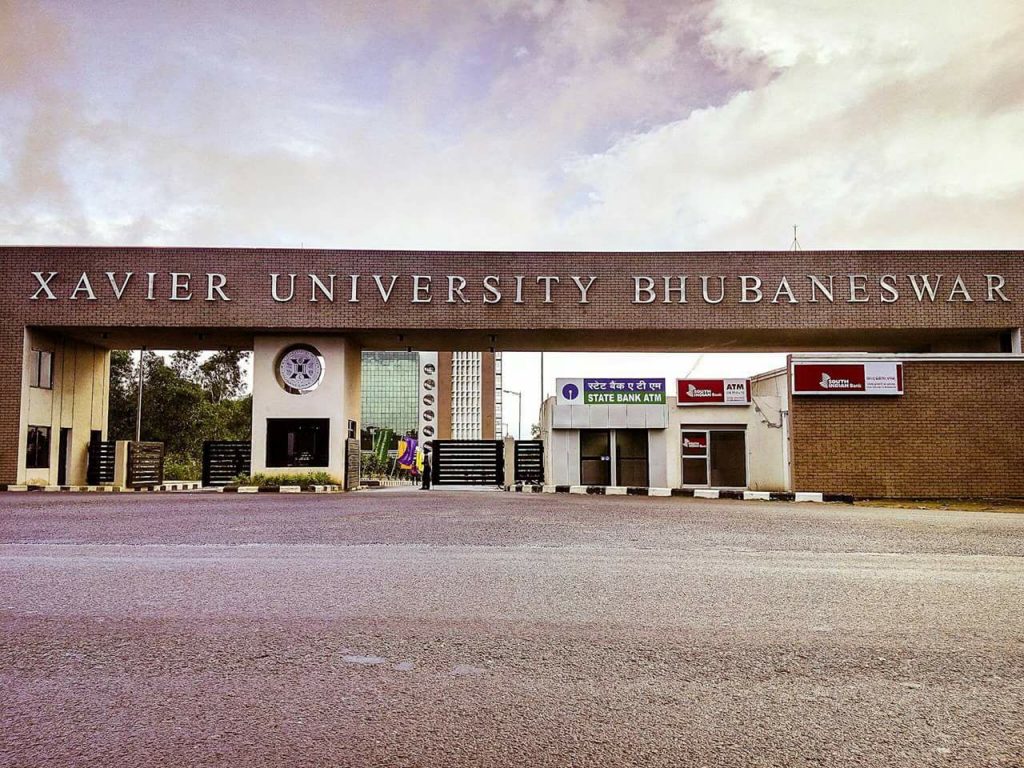 Have you always been fascinated by how the world economy interplay into our daily lives? How might the price of an essential commodity set a chain reaction, which decides the price of your pulses? How the financial statements of the company not only tell you whether it's bleeding or minting but if its future is sustainable?
Finally, are you interested in knowing how to rein in the lifeline of any corporation, for or not for profit? Then, the Master of Business Finance (MBF), offered by Xavier School of Commerce been cherry-picked for you.
1) The Devil is in the Detail
The Master of Business Finance course or MBF, as it's fondly called, enables you to transit from the bigger picture to the smallest details of every transaction. The course structure enables its students to get into the finer nuances of finance, covering the A to Z of the domain, from the very beginning to the very end, throughout the two years curriculum.
2) It's never about "tri"ing
MBF follows a semester system, and not the more popular trimester system usually seen in other business schools of the country. Having more faculty interaction per subject enables the students to have a deep understanding of the subjects in question. MBF does not believe in skimming through.
3) A Stepping Stone
MBF does not guarantee you a head-start to your financial career. It goes a step beyond. The andragogy offers foundation and intermediate courses to various professional courses like Chartered Financial Analyst certification (CFA) and Chartered Accountancy (CA). So, you do not become just a budding manager, you literally have the option to branch out to your heart's desire.
4) Bring out the Diversity!
Do not get fooled by the fact the course's nascency. The first batch of 2017-19 has a diversified strength, with students belonging to various affiliations of commerce and sciences, within their respective specializations. And no, we do not forget that experience does counts. With a good mix of experienced people and students, right out of college, the classroom interactions bring out a veritable point of views to any single discussion. Did we say food for thought? Clearly, much ado about finance.
5) What the F?
Don't smirk. The student is as good as the master. And MBF promises a holistic, multi-varied, well-researched faculty, whose members do not just teach at Xavier School of Commerce, but the entire breadth of Xavier University Bhubaneswar. Thereby, students of MBF get exposed to the extended learnings the members of the faculty garner through their enabling courses in other domains.
6) Get some Stamps on that Passport
Xavier School of Commerce has been working towards signing Memorandum of Understanding with various premier universities across the globe. Already in talks with the likes of EDHEC Business School in France, satiate that travel bug inside you by going on an international exchange program. After all, finance is not just about what's happening next door, but the dynamics of the seven continents coming together to mould your money-minting decisions.
7) Master of All Trades
All work and no play make Jack a dull boy. MBF, despite its rigorous curriculum, facilitates its students to take alongside certifications and online courses, making them into robust, financial managers of the digitised today, and tomorrow. So be amongst the chosen few in your circle who not only have a coveted MBA degree from a premier B-school but a wide array of professionally certified and recognised credits in their kitty.
8) Go that Extra Mile
Xavier School of Commerce understands that no two students of theirs are the same. Everyone learns at a different pace and have different goals. It also recognises the limitations of having foundation courses, which might not be able to delve into every area of the student's interests due to the paucity of time. In comes electives to save the day! Take electives in your second year which would be a torchbearer for advanced courses in an already super-specialised curriculum.
9) Good things come in Small Packages
MBF boasts of one of the smallest batch sizes amongst various courses offered by any prestigious b-school in the country. With a 1:20 faculty to student ratio, it's focused learning from day one. The spotlight is always on you, and the extra attention that the students get enable them to not only get their basics right from the word go but get over their inhibitions in a growth-fostering environment.
10) Numbers do not Lie
It's finance, and every financial manager would tell you one thing: the bottom-line is what matters at the end of the day, and numbers do not lie.  Even though MBF started out last year, it was able to manage the arduous task of getting 100% placements in their Summer Internship Programme. Quite a mean feat, considering the batch comes without any personalised alumni network of their own, and a very small batch size.
11) Putting One's Money where One's Mouth Is
Investing in the MBF course pays huge dividends in terms of the industry exposure it offers. Having immersion courses and leadership talks from industry stalwarts, like Mr. Joseph Hardian Bosco, Dr. Barendra Kumar Bhoi and Mr. Robin Banerjee, gives the students of MBF a platform to learn from best of both the worlds: classroom andragogy and industrial experiential learning.
12) A Home away from Home
Xavier School of Commerce is in the sprawling Xavier City campus in Bhubaneswar. Away from the hustle and bustle of the city life, the sprawling campus has all the modern-age facilities which Maslow would be proud of. Home is where the heart is, and the Xavier City campus knows how to strum those heart-strings of yours into a fine melody.
13) Culture
Don't be fooled by the small batch size. The students of the Master of Business Finance course are fully integrated with students of other schools of Xavier University Bhubaneswar. The various, diverse core, functional and interest committees of Xavier ensures that you find your own cubby-hole. Be it InfinX (the finance committee of Xavier School of Commerce), your interest in literature, music, theatre, or just a goodwill to make a positive impact to the society, Xavier University offers its students to find their niche, while developing them to be the leaders of the near future.
Xavier University Bhubaneswar (XUB)
Xavier University Bhubaneswar (XUB) was established in accordance with the Xavier University Act 2013 and was inaugurated on the 7th of July 2014. XUB is India's first digital University and an institution of higher learning for imparting professional and technical education. It is a self-financing institution imparting professional and technical education. XUB has 8 Schools that offer world-class education in different fields. XIMB offers an MBA in Business Management, Global Management and Executive programs. Xavier School of Human Resource Management (XAHR), erstwhile XIMB-HRM, offers the MBA-HRM program. MBA-RM is offered by the Xavier School of Rural Management (XSRM), erstwhile XIMB-RM. MBF- Master of Business Finance is offered by Xavier School of Commerce, MBA-SM by Xavier School of Sustainability (XSoS) and MBA-UMG by Xavier Center of Urban Management and Governance. The Xavier School of Sustainability, Xavier School of Commerce, Xavier Center of Urban Management and Governance, Xavier School of Economics, Xavier School of Computer Science and Engineering, and the Xavier School of Communications offer different postgraduate and undergraduate programs.