1/6th MBA – Term 1 Tales From XIMB
The two years of management education form an important phase in any student's life, more so when it takes a considerable amount of effort from you, your parent's (and a Bank's part) to get you into a prestigious b-school. Getting admission into one is just the start of it; you go with the mind set of making the best out of it and coming out as a different person. But nothing can fully prepare you for the rollercoaster journey that MBA is, for no two days at a b-school are similar.
The same is true for XIMB where a typical day starts with checking emails and messages as soon as you open your eyes, to ascertain which earthquake rocked your personal world in the 4-5 hours of sleep you could manage to catch up on. After feeling reassured of everything being in place and deciding on the to-dos for the day, you set out confidently for the first class, after grabbing a quick bite at the mess, that too possible only if you wake up before 9:45 am because reaching at 9:46 am is equivalent to missing out on an attendance and a crucial lecture.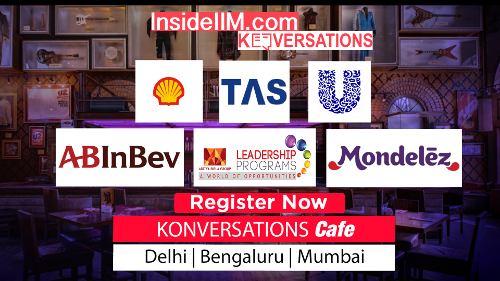 Speaking of waking up on time, mornings at XIMB are beautiful; especially early mornings when everything is so peaceful that you feel in sync with the natural beauty at its best display on the sprawling campus.
Meeting and greeting people, you manage to stay awake from one lecture to another with coffee breaks in between. Marketing, accounts, finance – each subject different from the other wants your attention and time but ultimately the subject with the 'quiz tomorrow' card wins.
You realise you are doing an MBA when the number of quizzes you have to appear for are more than the marks you are able to score in them. Add to this the assignments and the group assignments, all subject to relative grading.
If there is one take away from every faculty you meet in the orientation programme, it is to not put academics on the back burner and 3 months into the programme, you realise why what they had said made sense. Balancing the rigour of nine new subjects along with all the activities happening on campus is not a cake walk.
Talking about the activities on campus, there is never a dull moment, thanks to the batch meets, the festival celebrations and the committee meetings and work. Celebrating a variety of festivals such as Janmashtami, Onam and Eid takes out the stress from a hectic day and lets you enjoy with people.
A day at XIMB is never complete without glancing at the newspaper and going through the news headlines for the day because apart from academics and activities, the most important thing that you can think of in the first 3 months is Summer Internship. The close deadlines, multiple application forms, the pre-placement talks and finally the process of appearing through a GD and interview are overwhelming, to say the least.
In the 3 months that I have spent at XIMB, each one has been action packed with alternating doses of stress, anxiety, relief and happiness.
But if there is something that I have learnt, it is to take each day as it comes and make the best out of it.
Carpe Diem!
—————-
About the Author:
Aditi Dhawan
BM 1st year
Xavier Institute of Management Bhubaneswar
Xavier Institute of Management, Bhubhaneswar is one of the most coveted B-schools in India. Established in the year 1987, XIMB is known for quality education in the field of Management and creation of future entrepreneurs. XIMB offers to its students three prestigious programmes; Business Management, Global MBA and Executive-MBA. 30 years and still going strong, XIMB strives to achieve its mission of making managers with a human face.