24 Hours – Special Mid-Week Post – Puri to Dantewada!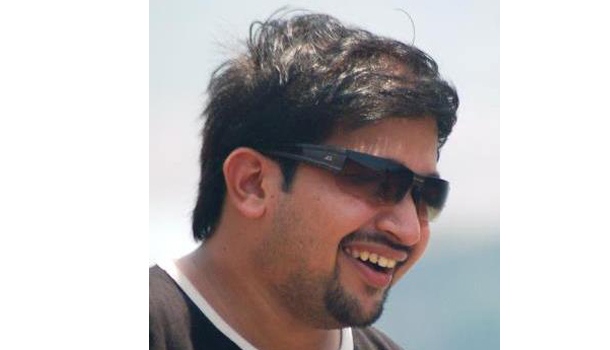 (For earlier posts on Kashmir, Amritsar, Mcleodgunj, Mussoorie,Delhi-Gurgaon, Mughal Sarai – Varanasi, Bangalore,Pondicherry, Hyderabad, Puri click here : Baazigar Series)
15th December 2012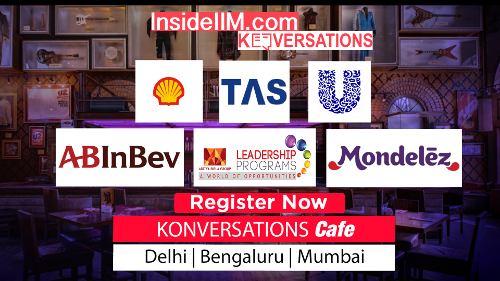 4:00 pm – Checked out of Puri and reached Bhubaneshwar for the 8pm train to Jagdalpur, Bastar from where will take the bus to Dantewada tomorrow. With time to kill, plan was to go to a mall+multiplex sort of place where the luggage can be dumped at the entrance and hopefully The Hobbit can be seen
4:15 pm – Plan went for a toss. The only multiplex in Bhubaneshwar will open on 21st Dec. Headed to a single screen. Now watching Khiladi 786 with all my luggage next to me. People looking strangely at this guy moving around with all his luggage, buying popcorn, going to the loo, etc.
7:00 pm – The kind of movie I expected it to be. Found that the train was delayed at the station. Was so tired that lied down on the station floor with the rucksack as the pillow
7:30 pm – Sudden announcement that 2 trains, including mine, will be leaving from the same platform at the same time. Really trying to make sense of the announcement but failing
7:45 pm – A train comes to the said platform. The first set of bogies has a different name and the next set of bogies has my train's name on it. Oh! So a single engine is going to pull two trains up till the common set of stations is done with. Ingenious!
8:15 pm – Settled into my top berth with all the required things to spend the next 16 hours cooped up over there. Noisy kids as co-travellers gave a sense of foreboding. Tried to sleep when a powerful stench of something burning woke me up. Turn around to see the entire bogie is covered in smoke. The train in the meanwhile is chugging along at its merry pace.
8:30 pm – Panic in the bogie. Someone pulls the chain and the train shudders to a halt. Most people get off the train. All their conversations are in Oriya so I am completely at sea. No rail authorities in sight. I suggest to some we should simply move to another compartment till this thing is resolved
9:00 pm – Some official finally comes and suggests the same plan of action. The train begins to move. Soon the entire bogie is engulfed in smoke. People suggest the wires below the bogie have caught fire.
9:30 pm – The train hurtles into Khurda junction where multiple engines and the nearby yard help to separate the affected bogie from the rest of the train. The fire brigade and many authorities are at work inside the bogie all this time. Some woman is shouting at her husband for having forgotten the lunch box in the bogie.
10:30 pm – I have a fresh new berth in a fresh new bogie and people gossip away animatedly in Oriya as the train begins its journey in true earnest. In the meantime, after tweeting a couple of times I have lost network so cant inform friends that I am safe now.
16th December 2012
2:00 am – The night seems to be going through without any incident except the uncle in the next berth loves talking very loudly. I put Jack Johnson in my ears and try to sleep.
10:00 am – We have travelled from Orissa to Andhra Pradesh and back into Orissa through the night. I am told we will enter Chhatisgarh in an hour or so. People around me are telling stories of train robberies and kidnappings on this route. A band of thugs climbs the train from Koraput and eye my berth as I get off to wash my face. I tell them I will be back in 2 minutes. They tell me surely I won't be sleeping again; maybe a couple of them could sit next to me. I tell them calmly but assertively that I will be sleeping again. The well-built leader pats me on my butt and asks me calmly but assertively to take it easy as I climb back into my berth.
11:30 am – Every single soul in my bogie is gone. All bloody Oriya people getting off in their state. Not a single person in my bogie. I check in the bogies next to mine, only a couple of people there too. Clearly no one travels to Bastar in trains! Also, the IRCTC catering guys have disappeared. While they were screaming away to glory peddling watery chai and leftover biryani all night, now that I am hungry, they too have disappeared.
12:30 pm – We go past deserted stations with no platforms. My experience of rail travel is when you see civilization in the midst of jungles, you can be confident a railway station is coming up. Here there is no civilization – just an endless forest. And yet stations keep coming out of nowhere. I bet these would be creepier in the night. I shift to the bogie next to mine where there are a couple of people.
1:00 pm – I get chatty with the two other fools who have taken this train. One works in CRPF and is posted in Jagdalpur and the other is a railway employee. I tell them I am a writer and they assume I am a journalist. They tell me never to reveal to anyone here that I am a journalist. I might get kidnapped or worse.
2:00 pm – I reach Jagdalpur. It is the headquarters of the Bastar district. It seems more like a deserted Rampur from Sholay.
2:15 pm – I board a jam-packed bus from the bus stand to Dantewada. I don't know why I am not happy to see a crowd finally.
3:00 pm – I try to sleep but the guy next to me has extreme cough and cold and is blowing away to glory in his kerchief. I pray to God that a death from whopping cough won't be too heroic. The guy asks me why I am in Dantewada. He assumes I have come to recruit students from the Livelihood College for some job. I tell him I have come to worship in the Danteshwari temple since my grandfather was a believer. After I say it, I realize his story was way better – should have gone with that.
4:00 pm – The sunset has begun already. I reach Dantewada and get off the bus. I assume the usual set of touts and rickshaw drivers would rush to woo me. No one seems to care. I ask one of the shopkeepers close by where I can get a decent hotel. He says there is just one hotel – decent or otherwise. I head to the hotel and check out the room – bed, sofa, table, Indian style toilet, clean bathroom and, wait for it, TV! I become ready to bargain the shit out of this one. The guy at the reception says 300 bucks a night. I quietly pay the advance and thank my stars for getting me this far.
Dantewada has only just begun. I say, let things get worse so they get better!
– Kunj Sanghvi
(Weekly Post on Dantewada to be published on 23rd December)
(Kunj Sanghvi will be writing about his experiences in each new city every week on InsideIIM.com. At various junctures on this trip, he'll be found working over cups of coffee in coffee shops across the country. He'd love to meet, talk, discuss with anyone who'd care to meet him; just to know the city and its people better. Follow him on twitter here – @kunjsanghvi. He blogs here.
About Kunj – Kunj Sanghvi is a B.Com graduate from Narsee Monjee College of Commerce and Economics and MBA from Mudra Institute of Communications, Ahmedabad(MICA). Prior to plunging into this adventure he was a Senior Manager at Hindustan Times. He has also worked with whatsonIndia.com in the past. )
You may be interested in :
Results of the InsideIIM Recruitment Survey 2012