3 Cricketers And Dealing With Life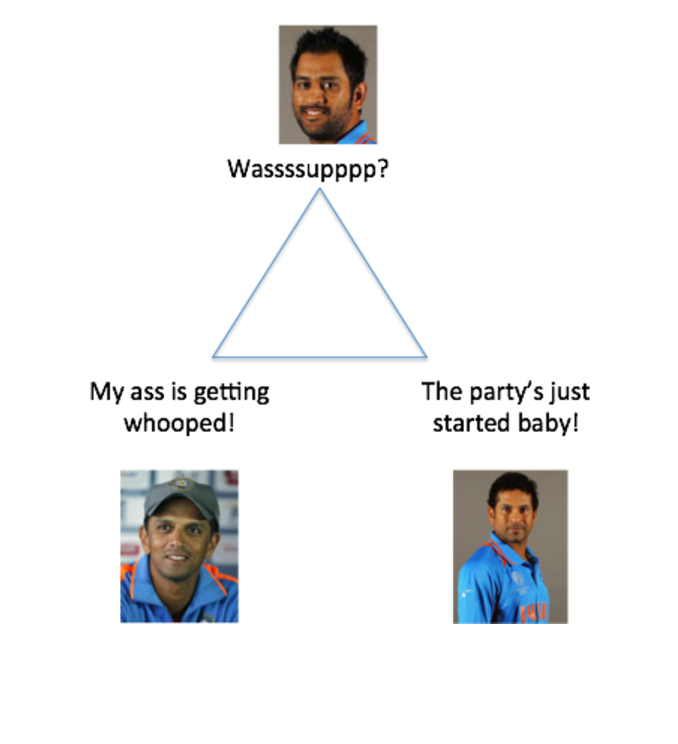 For the longest time, Sachin Tendulkar was my favourite cricketer. He was the hero of our generation – a great place to park all our hopes, admiration and adulation.
His strokes, aah! Sheer perfection. Immaculate timing. We'd watch the match only to see Sachin play. As soon as he was out, many television sets would go off. The match didn't seem the same again.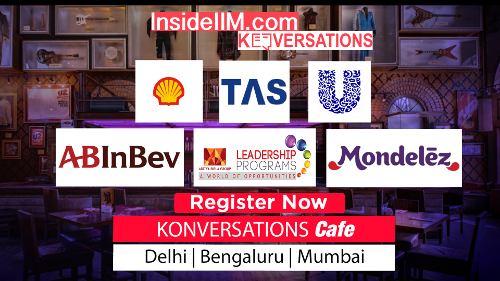 I want to live life the way Sachin plays.
Live a life where I stand out and shine in mastery. A life where I am showing up like a genius. Where my timing is impeccable. Where everything I do seems like magic.
There are times in our life when we are batting on that perfect pitch. Where every stroke we hit goes to the ropes. Where the runs are adding up and the crowds are cheering. When we are the star of the moment.
These are the 'Sachin' moments of life. These are times to go all out, to give our best and to shine. To try the crazy things because they will work like a charm. A Sachin zone is where good luck meets excellence – a great pitch and unbelievable form, and you're ready to face any bowling attack in the world.
But life isn't always like that. There are tough times. There are times when the pitch is exceedingly difficult to bat on, a bowler's delight. Wickets are tumbling and there is a suicide waiting to happen.
These are not times for Sachin, who we might lose to a bad stroke. These are times for another cricketer who I first knew, then was interested in and now I deeply admire. Rahul Dravid.
On a bad pitch, Dravid is your man. Called 'The Wall', Dravid could stay and stay forever. In face of extreme difficulty, his was the ability to wait it out. Nothing fancy, nothing overly cool except an occasional stroke. Most importantly, not doing anything foolish.
There have been many difficult pitches where Dravid and Dravid alone has survived while everyone around him crashed.
What let him stay there? I would say it was his sense of humility to the conditions. The conditions were not great, it was not time to shine but to survive. It was time to make friends with difficulty and suffering and wait it out.
There are patches in life where we need to be in the Dravid zone. We can see that things are going wrong – they are simply not working out. All that one tries to do causes only more trouble. It is a Bad Time.
What does one do at such a time? One does what Dravid did – just wait it out. Like a Wall, steady and letting the whirlwinds pass. With dignity and patience, one hour at a time, one ball at a time. Only an occasional shot, very carefully crafted and played with discernment.
Very often, we end up doing the opposite. We try to play like Sachin when times are bad or tend to err on the side of being Dravid when the tide is in our favour.
So how do we know what to do? This is when we need one of India's most successful captains – Mahendra Singh Dhoni.
To be Dhoni is to be cool, calm and collected. It is to sense which time it is – is it a good time or a bad time. Dhoni is the ever watchful presence that lets you witness what is going on in your life at any given time.
You can activate the Dhoni mode with meditation, reflection, time in nature or journalling. It is Dhoni who tells you whether Sachin should be on strike or Dravid. And you can count on Dhoni to remind you that 'this too shall pass'.
So there it is – Sachin, Dravid and Dhoni. Between choosing from the style of these three cricketers, you can live a life that works for you and honours what 'Time' you are going through in your life 🙂
—–
Abhishek Thakore is a full-time lover of life. He is a published author, leadership educator and a movement builder. He is the founder of The Blue Ribbon Movement. He is also a Gold Medalist and an alumnus of IIM Bangalore – Class of 2005 and. He contributed one of InsideIIM's first stories in 2011. You can read other stories by Abhishek here..
Abhishek Thakore
The writer is an alumnus of IIM Bangalore – Class of 2005 and Narsee Monjee College of Commerce and Economics,Mumbai - Class of 2003. He is currently doing his PhD from IIT Bombay exploring the phenomenon of Work Engagement. He has worked with Deutsche Bank, Boston Consulting Group and Hay Consulting in the past. He is the founder and the chief mentor at the Blue Ribbon Movement