Your '3 Weeks To CAT' Checklist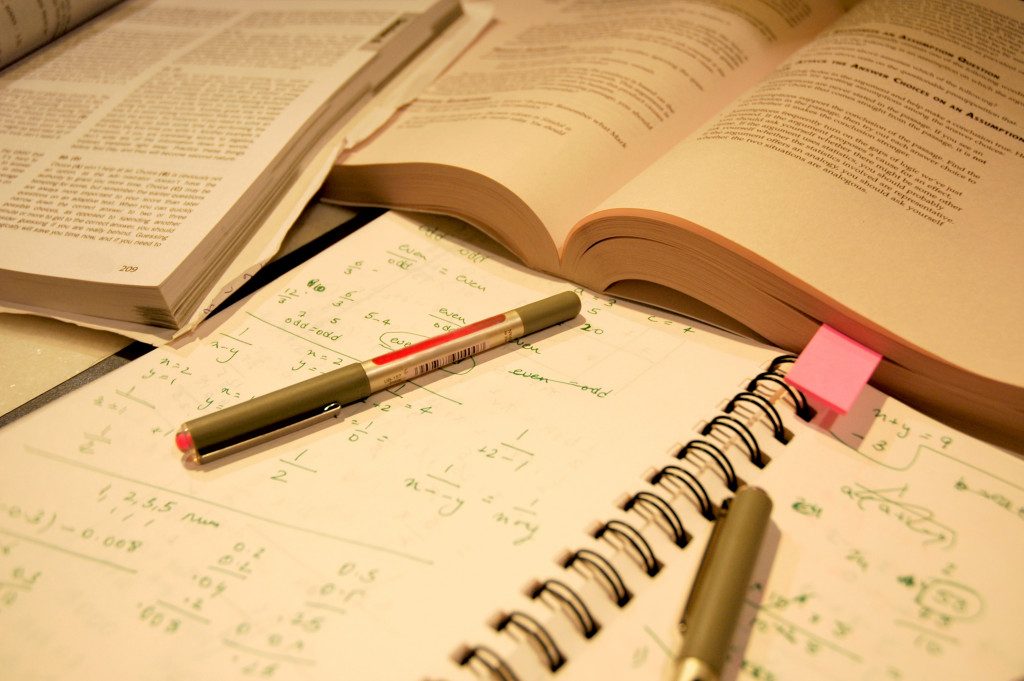 By this time, you would be in your final lag towards your CAT journey. All those midnight candles burnt, missed weekend parties, Television shows, lazy Sundays etc. would be back to you in less than a month! (at least temporarily until you begin your PI/GD preparations). Trust me, I have been there, and I know how exhausting this final phase is! You almost want to give up, but you know that you have done too much to give up right now.
Here is a checklist for you guys before you hit the "3 weeks before CAT" mark. Remember guys, the final lag is not a phase where you push yourself/be too harsh on yourself; but the phase where you are calm, composed and confident because you have come this far with CAT prep! (no one can deny how excruciating CAT preps are!)
Here goes the checklist (in no order):
1) Learn no more; Revise more and more
No point trying to push in that chapter you left out, now. Because, b now, you have learnt whatever you need to learn. Do not dwell on stuff that you do not know, instead dive deeper into whatever that you know well. CAT IS NOT ABOUT KNOWING EVERYTHING; IT IS ABOUT THE DEPTH OF WHAT YOU KNOW. "Revise, re-revise, re-re revise…" all your mock papers and solution. Keep writing it down as you revise as at times even your hands have a memory that might surprise you during CAT.
2) Lookout for those shortcuts and dwell on them
CAT is timebound! You can easily ace CAT if you can master the art of TIME OPTIMISATION. During your revisions, you know how to work out that problem, but is there a better shortcut? Yes! Dwell on that shortcut technique.
3) Say yes to healthy food and mild workouts
You have worked hard and come this far! Imagine how brutal it would be if you were to fall sick on the day of CAT!? Eat healthy (follow the tip of the Health Pyramid) and stay fit! It will keep you more energetic and fresh. You have literally sat through your entire CAT preparations that you can do mild workouts or yoga.
4) Stop thinking about the outcome
DO you go online to various websites and type in the expected number of questions you will solve and get a rough estimate of your CAT score? STOP THAT!  CAT is relative, and you do not want to end up false hopes as the batch strength and type varies each year. Your only mantra should be "ANSWER AS MUCH AS WHAT YOU KNOW VERY WELL". Don't get lured into setting false targets for yourself. Also, if you are eating, concentrate on how yummy the food is if you are going to bed think about happy times and how proud you are of yourself instead of having thoughts like "what will happen if I flunk CAT? Will I get IIM calls etc."
5) 8 hours of sleep
You have compromised enough on your sleep till now. You need to be wide awake during your 3 hours of CAT with the highest level of concentration. So, go get 8 hours of sleep. Remember not to sleep more than that as your body would start looking for more sleep and you might end up feeling sleepy for the rest of the day.
6) Vent out your worries and move on
You are scared and your worried and you feel stuck. Go to your parents, coaching guide, friends, grandparents or EVEN ME, and move on. You have better things to do right now rather than worrying.
7) Treat yourself; You are the BEST!
You want to grab that candy bar and watch 2 episodes of FRIENDS or GoT?! GO AHEAD! It is never wrong to treat yourself, now! Because when you treat yourself, you know that you have done something to deserve it. When you know you have done something to deserve it, you know you have done that well. When you know you have done that well, you become confident of yourself. When you become confident you can conquer the entire world!
Break a leg, you guys!  
Swathika Selvam
Swathika is a computer science engineer from Coimbatore and currently, she is studying in IIM Indore. As part of the senior team of Merchand-I club (the Retail club of IIMI), one can often spot Swathika at their retail shop (a.k.a Pi-Shop), in the campus. With the passion for writing since young, Swathika has written and published a storybook titled "2 Meddlers" and hopes to publish more of her works in the coming years.