3 Years Journey Of An Average Student To IIM Bangalore – It's A Love Story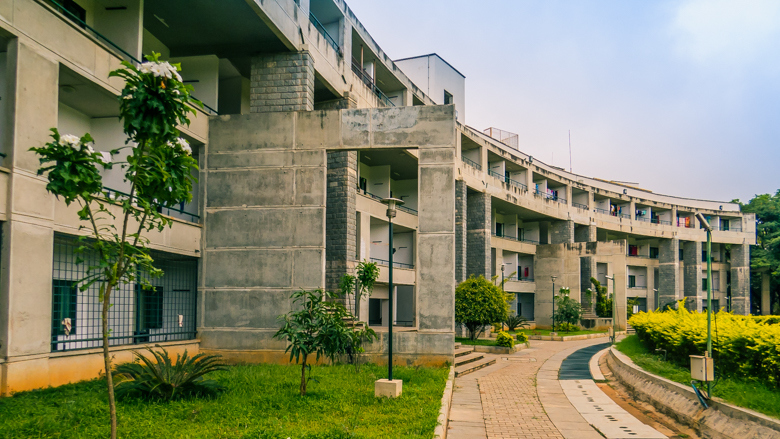 "Every event has a purpose and every setback its lesson. I have realised that failure, whether of the personal, professional or even spiritual kind, is essential to personal expansion. It brings inner growth and a whole host of psychic rewards. Never regret your past. Rather, embrace it as the teacher that it is." ― Robin S. Sharma
My Journey started long back in summer of 2014 and where it started. Guess Guess! Yes on InsideIIM.
Beginning of the CAT Story!
Bored with the office work, I was using the free net facility at the office. Somehow, I landed on the InsideIIM site. I found an interesting story by an author. I googled to find her. I found her on FB and sent her a friend request because of the inspiration that I got after reading the story and hope you can guess other reasons also. After a long wait of 2 weeks, she accepted my request. (Girls are difficult to understand)
Beginning of a new story!
One day, I found her online and I texted her "Hi". I was surprised when she replied within a fraction of a second by typing "Hi Nikhil". Facebooking started and the night passed by in a jiffy. I had never thought of CAT till then, let alone IIMss. One day she said that she is going to join a coaching to prepare for CAT. I was like what to do? Shall I follow the herd and leave the 15lpa+ job?  What would you have done? Yes, I did same what you might have done. I became 'chatur ' of 3 Idiots and followed the herd (MBA after engineering). I was not interested in CAT but meeting her. At least through coaching, I will get a chance to interact with her. Thinking this, I went to enrol for coaching. We joined 6 months CAT course. We were face to face first time on the enrollment day. Guys, she was even cuter than her FB profile picture. Now I was elated at my choice. Next, what I did, I rented a new flat close to her room.
New story blossoms and old story in the back seat!  
Yes, we started going to classes together, but we very seldom reached class. I still remember out of total classes we attended not more than 20% classes. 6 months passed with a blink of an eye. Then came CAT form. I didn't fill the form. Thank God, she did it for me. 'D' day. Guess what happened? I didn't turn up for the exam. So, where was I, Sleeping? Guess?  No, I was not sleeping. I went with her to her centre instead of going to my centre.
Time really flies!
CAT results were out. She scored 95.23 percentile. I was happier than her. She made into few IIMs. But, she did not join any. She had plans for an MBA from foreign universities. I was elated as because of her decision I can spend more time with her. Selfish fellow! Everything was going smooth. I still remember watching '2 states' in a theatre next to IIM Bangalore and I promised her that no matter what comes, I will get into IIM B.
Nothing last forever!
Suddenly, things started to heat up. (Still don't know why?). And my fairy tale didn't last long. I still remember 5th Sep 2015 (my birthday), as she refused to even meet me. I have heard about people committing suicide. That was the day I almost did it. I was saved by a fraction of a second because of a call from my mom. I don't know how my mom came to know (may be she was still a bit kind to me and called my mom). I was saved. But, what? What about last 2 years? What about my feelings? What about future? I consulted a few friends. Their reply. Are you mad? You are not an IITian, nor even NITian and you have a  year gap after 12. How will you make into IIM B where 60% of batch belongs to them? (However, there was an another story about my IIT and year gap debacle). I have heard, listening is a great skill. But I turned a deaf ear to all the advice. I neglected all of their opinions. My actual CAT journey began in October'15.
CAT journey 1!
On 1st of October. I joined test series and got 37 percentile in 1st ever mock (Did not attend any mocks during coaching in 2014). Now was the time to make a decision 15lpa+ job or full fill an old promise (but for whom?). I chose the other one and started CAT preparation rigorously. During that season crossed 85 percentile few times. Then came the D-Day and this time I attended it. I was expecting 85+. Result day and bad moments continued. I got 76% (still can't understand how people get 99+ in 2 months study). I was shattered and happy at the same time as if I have got 85+ I might have joined any B grade MBA college.
CAT journey 2!
Early to bed, early to rise makes a person healthy, wealthy and wise.
Yes, it's the best advice I can give to future aspirants. I joined test series in early June and started preparation. 1st mock and another surprise for me. Got 99.87%. I was really happy as being an average student, I never expected this much. This enhanced my confidence. The performance almost continued throughout the season like Rahul Dravid's consistency. Then came the D day. An above average performance and I was hoping for a decent percentile. Result Day, 99.97 percentile. Yes, I made it. Finally, the hard work paid off. But, it was half the journey. I was expecting a few calls, including IIM B. I got a mail from IIM B on 14th Jan for the next round. Goosebumps, here was the chance. But alas! My interview was on the first day (First day of IIM B interview of this session). I had only 20 days to prepare, but I was happy as at least I will get a chance to visit IIM  B (My dream destination). On the Interview Day, I took a leave from the office. The interview went pretty well.
Then came the result day. With my trembling hands, I opened the IIM B website and all of a sudden nostalgia for the last 3 years flashed in my mind. So how is it going to end? My brain asked me. I entered my CAT registration no. and the wait for a second seemed like a wait for eternity. No….. I did not make it, but I was in WL. I was disappointed but had a chance to clear the list as per last year trend.  I converted IIM L a few days later and finally, my dad was able to convince me to join IIML. I joined IIM L.
Mission Accomplished!
In IIM L Room No: – 416, 24/06/2017, 9:20 a.m.
Suddenly my phone rang. It was IIM B AO's Number. (I have made endless calls to them before, regarding the WL movement). I picked the call before it started to ring.
Lady 1:  Hello. Is this Nikhil Kumar? And blah blah..
Me:  Yes, I am (Like Sarfaraz of PK)
Lady 1: Would you like to Join IIM B in a short notice period.
Me: Yes obviously! Even if notice period is a fraction of a second I would join.
I cut the phone and laughed at my destiny. I called the AO again to make sure that I was not daydreaming.
You will never believe that I was the last guy to convert IIM B. But it doesn't matter now. It's a CONVERT. MY DREAM CONVERT.
I booked tickets in 5 minutes and I was in IIM Bangalore in the next 5 hours.
The story continues at the Place to 'B'.
Tips for future aspirants!
Guys HARDWORK beats TALENT. All I'm asking you to be is a deaf bull for the next 4 months. Keep fighting without caring what people are saying, what your inner voice (you can't do it) is saying. You're not alone, there are 2 lakhs people across the country feeling the same emotions, just don't give up.
It's okay to be lost, just keep moving and you'll find a better you. Your caste, 10th & 12th marks, graduation college, etc. cannot be changed now and what cannot be changed for the better is worth no place in the Brain's WORRY ABOUT department. Yes, your CAT score is something you can make beautiful, so start working on it.
And remember: HARDWORK  beats TALENT.
ALL THE BEST.