The 3Ds Of FMS – Jyotsana Maurya, FMS Delhi

Dedication, Discipline and Diversity, the 3 Ds which rush through our mind when we say FMS. When someone walks through our corridor, he breathes our sincerity and pride. My campus is an abode of all the possible combinations of talents. We have all sorts of unique students here at FMS, starting from rowers to fiction comics enthusiasts. Our campus is tuned with hard rock and feeds on travel vibes. Our walls vibrate with a roar of sports lovers. Our podiums stand with remarkable talents. Our microphones do capture proclaimed intelligence but our loudspeakers bounce with our zest. We look down in reverence and stare up with pride. Carrying our unmatched legacy in each corner is the target we strive for. We are not different, there is simply no match for us.
My unique classroom experience is no less than walking through a dream itself. Our respected dean Dr. Sunita Sen Gupta motivates us to be positively driven from the start of our day and for this she encourages us to write a quote of the day on a small whiteboard put in every room. One day during her lecture she pointed out on that blank whiteboard indirectly. I felt bad so I stood up, picked a marker and started writing quotes. She smiled and admired my initiative. After I finished writing she read the quote and clapped admiringly. This is something I will keep cherishing throughout my life.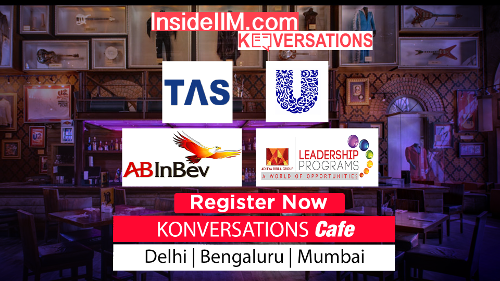 Here come my ridiculously crazy batchmates, we have our Marathi Mulgi Netraja Patil with us. No one got to know how she keeps writing notes so well during lectures where we even struggle to focus. Her notes are like a mini library for us when we need to brush up our previous lectures. One thing we never let her know that we are free riders. Our GG, I mean Garima Gupta from Pink city, we are still trying to figure out that a geeky Charted Accountant like her will choose MBA where we keep saying things even if we have no idea what we say. She is our saviour in finance tasks for which she keeps us waiting in the long queue. Our Debangana Chakrabarty from Kolkata, keeps her list of problems as long as her name. Not a single day we pass without listening to her long lists of issues she has with everything. The biggest one of them is fish, no doubt, a typically Bengali she is. She keeps searching for fish and schedule keeps bugging her with tasks. One day, some day, fish day will come.
The ABG company I want to work with
The Aditya Birla Group stands tall with its famous brands like Louis Philippe, Van Heusen, Allen Solly, Peter England, People, Pantaloons, Hackett London, Forever 21, Simon Carter, Ted Baker, American Eagle Outfitters, The Collective, Planet Fashion by Aditya Birla Fashion and Retail Limited. Van Heusen is the first choice when we management graduates look for quality formals. It is the ABG company, I want to work. The driving force is simply the quality and grace it works with. The company with its finest fashion brands serves the people while fulfilling their fashion demands and style expectations. The company takes care of the people's fashion and with its glamorous way of serving I want to do the same while working for it.
Placement Cell FMS Delhi
Established in 1954, FMS has been a pioneer in India offering management education. FMS has the unique advantage of being a premier 'B-school' in a University milieu and in the national capital, thus offering valuable opportunities for our students in interdisciplinary learning and to undertake live projects from national/ international organisations. FMS is proud of a long list of illustrious alumni. It has rich legacy and history of producing World Class Business Leaders who are ranking stalwarts in Top MNCs across the globe.