4 Benefits Of Engaging In A B – School Competition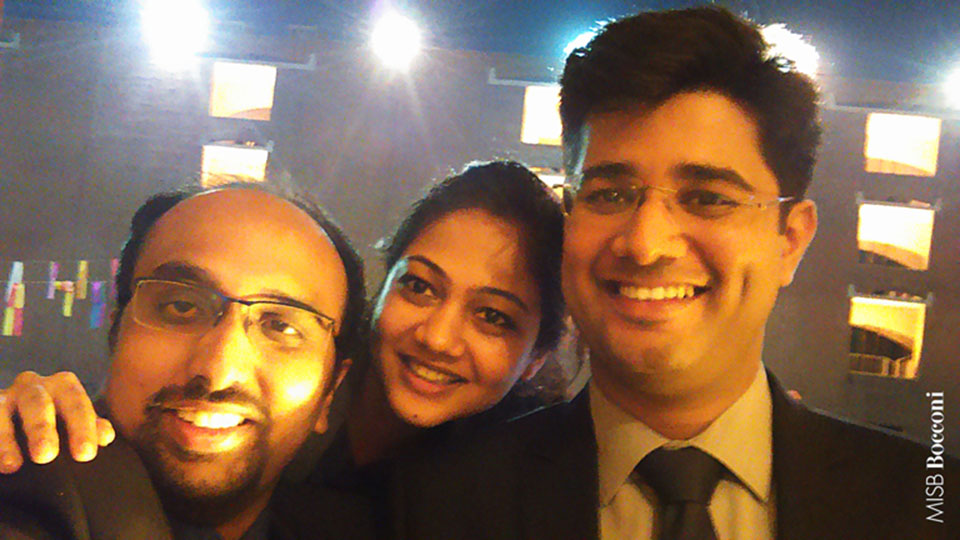 When I finalised my Business school admission, I was curious about what Business School students end up doing during first few months of business school life. I headed to MISB Bocconi to find out how my new classmates are.
The novelty week was just about finding my feet, but discovered that getting acquainted with new classmates in a relatively relaxed atmosphere is a great way to start building your network! You never know who might be instrumental to your post-MBA career. This networking got me in touch with two of the talented classmates from the crop of my peers. Studying together and hanging out post classroom sessions became an ordeal.
We won competition named KHS Opstrax 2016 at IIM Ahmedabad a Operations Case Study competition (Part of confluence 2016) and IIT Kanpur Sanchalan 2016 Operations Case Study Competition to name a few.
Suddenly during our Club sessions (MISB Bocconi has 7 fully functional clubs), we came across a Case Study Competition which could test our learnings in the domain of Operations and Consulting combined.
Today after winning 4 national level case study competitions across 4 distinct Business schools, including the likes of IIMs I could summarise 4 key takeaways that keep us motivated about competitions & classroom based learning alike.
1. Exhibit Talent – Competitions give us a platform to not only exhibit our talent but also showcase our learning and application based knowledge we gain at MISB Bocconi.
2. Showcase the 'Winner' tag on our CV's – I believe that Star Performers are instantly recognisable not only because they are not afraid to show off their skills and talents but also to embrace who they are. My team enters each and every competition to make a mark so that we can claim our own 'star statuses' within the talent recruitment community.
3. Test ideas – Competitions allow us to test our ideas to see how viable they are. We get this to test in a risk-free environment where we are able to collect and incorporate constructive feedback from peers and professionals.
4. Setting and achieving benchmarks – The first time we stepped in shoes of winners, we set a benchmark at the location we won the competition, ' next we are doing competition X' For next one month we trained ourselves academically as well as on interpersonal skills and made it as winners of completion X. This taught us perseverance and preparation go hand in hand.
Just to summarize I would like to mention a quote I live by
"I am, as I've said, merely competent. But in an age of incompetence, that makes me extraordinary." ― Billy Joel
—————
About the Author:
Kaustubh Shinde PGPB class of 2018, MISB Bocconi
This article first appeared on MISB Bocconi Blog
SDA Bocconi Asia Center
SDA Bocconi Asia Center is the Pan Asia hub of SDA Bocconi, Italy. In Mumbai, we deliver our flagship program, IMB - International Master in Business, which is a 22 months program of 2 modules of 11 months each. In the second module, students get an opportunity to complete their specialization in our Milan campus at Bocconi University for 4 months.