4 Characters Of IIM Trichy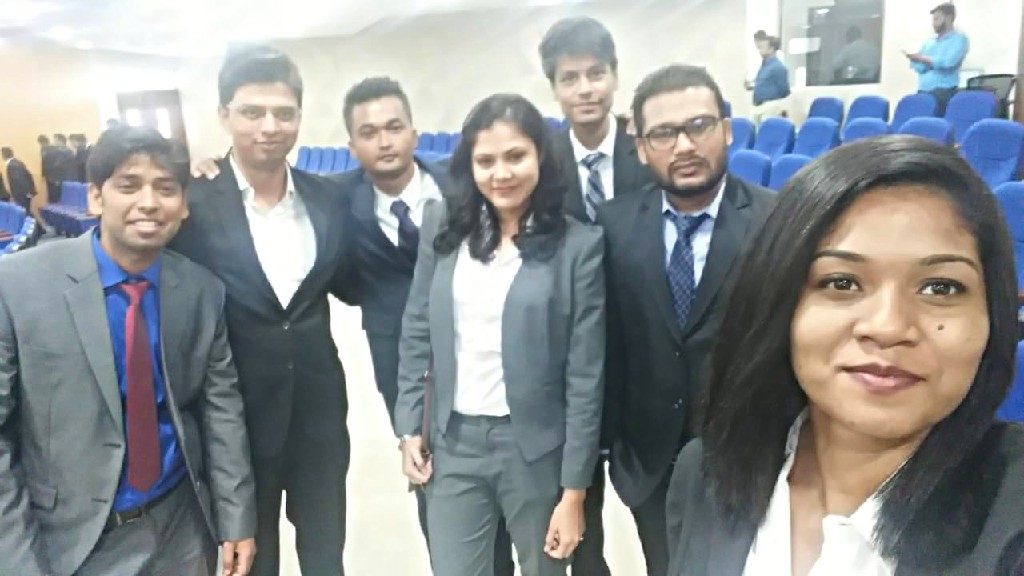 Introduce some of your crazy batch-mates?
Life is unpredictable and that is what makes it so interesting and exciting. The day I joined IIM Trichy, I was not aware that just within 15 days of registration, I'll get to interact and know so many different and unique set of people.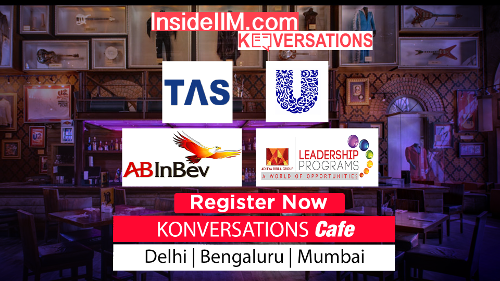 This institute is definitely for learning and gaining experience for tackling problems we all will face in the near future in the corporate world but apart from this, the institute will also be a family to each and every individual who will stay and live here for the next 2 years.  In this article, I'm going to talk about a few of my batch mates and their lives and what position they hold in my life in such a short span of time.
Kritika
Kritika hails from Bhopal, Madhya Pradesh and she is a B. Com graduate. Like me and unlike the majority of our batch mates she is a fresher. Since she is from a commerce background she is very clear about opting for Finance in the second year. Kritika is the only person I knew before coming to IIM Trichy and till date she is my closest friend in the institute. She doesn't possess most of the so called girly characteristics, instead she is known as the tomboy of our batch as she is very confident and vocal about whatever she does and whatever she feels irrespective of the fact that most of the other people around here are more experienced than her.
Ishaan
Ishaan is from Kanpur, Uttar Pradesh and has done his basic schooling from there only. His mother is a lecturer and his father is a businessman. During his schooling days he was extremely mischievous and because of that he was transferred from 3 schools. Like most of my batch mates, Ishaan is also an engineer. He is a mechanical engineer from Satyabhama University, Chennai. He got placed in Amazon then switched to dc designs and then to Mahindra. He left his job to pursue further studies from IIM Trichy. He is an automobile enthusiast and loves riding and travelling.
Sonu
Sonu is like an elder brother to me and he is also referred to as 'Sonu bhai' (Sonu brother) by most of our batch mates as he is one of the most senior and experienced people in our batch. He hails from Aligarh and has completed his BCA from Aligarh University. With his stronghold on mathematics, he has worked as an Academic co-ordinator in both Career launcher and IMS in Aligarh. He is a very good chess player and I'm sure that he will be leading IIM Trichy's chess team in all the events. He also used to play cricket for Hamza Academy before he was involved in a deadly accident. He has seen many hardships throughout his life yet he is the most fun loving and mischievous person of our batch.
Sanket
Sanket was the first person I interacted after coming to IIM Trichy. He is from Nagpur, Maharashtra and completed his higher secondary education from Kota, Rajasthan. What sets him apart from most of my batch mates who are engineers is the fact that he did his engineering from IIT Guwahati. He completed his engineering in 2014 and then went to Bangalore for job search. He then worked for OYO till the end of 2015 and after that, he joined his father's business and worked in Ace dealer which deals in cranes. He then expanded the business and started chevron distributors. He is a kind of a person who doesn't speak much. He loves cycling and biking. He is also an avid follower of cricket.
Which ABG company would you want to work for and why?
Aditya Birla Group is in the league of fortune 500 and it has several companies in the different field. Among all the companies i would like to work with Ultratech cement. It is India's biggest exporter and manufacturer of cement.  Being a rank 1 cement company and as we are in rapid urbanisation time period, requirement of different building material and latest technology is one of the most important aspects and I believe that the knowledge about not only technology but also about marketing, handling complete operation and learning which I will get from my peers will be really beneficial for me.
This article is written by Anand Kumar- Class of 2020.