4 Months At The Castle On The Hill – IIM Indore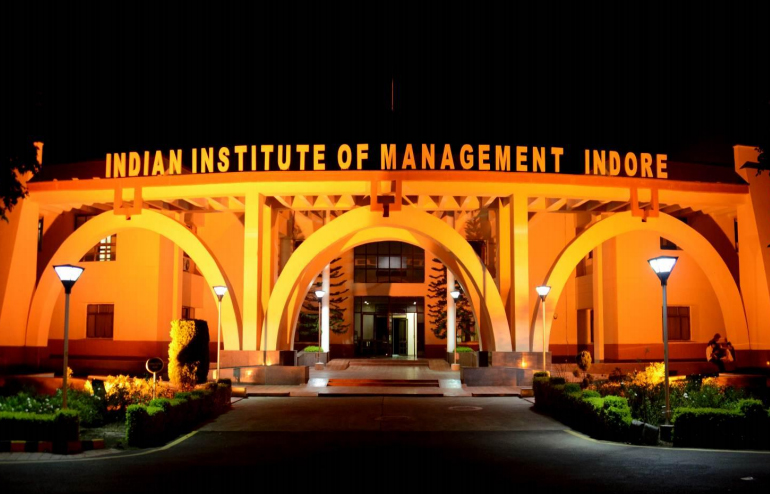 I live a poem featuring all those who vibe and rhyme. And, this phase at IIM Indore has been incessantly adding more excerpts to my rhyme. Life is replete of experiences, that's what is making it count. The happy, tough, dull, frantic, hectic and ecstatic days, each one offering a new opportunity and a fresh perspective to life. Each day, bringing in new realisations and learnings, for some to be learnt and others to be unlearnt. This constant period of perpetual learnings and alternating phase of learning and unlearning drives the life forward moment by moment, hour by hour, day by day, week by week, month by month and year by year. These moments and days make all the difference and make one's experience at IIM Indore, an inevitable part of one's life.
More than four months into this place, yet the life hasn't settled yet. I entered this place as an innocent, timid, homesick, ambitious yet doubtful person who was too afraid to get out of her cocoon and be able to adjust in this highly competitive world of strangers. Firstly, I was lost amongst so many unknown faces, secondly, the jitters and butterflies in the stomach for the upcoming challenges. A little vulnerable soul with a head full of dreams and apprehensions struggling to find her way through the unforeseeable. The pace at which things rushed was so fast, that I couldn't even get much time to ponder upon my loneliness and feel it. The frenzy and frantic schedule kept me so engrossed that I was just running along or perhaps against the crowd to achieve some of the quintessential things in college, which could help me sustain college better.
The sleepless nights, early morning nature walk, compulsory lectures, the plight of punch-ins and punch-outs, fear of single and late punches, fervor of getting into clubs and committees, the stress of quizzes and pressure of writing two exams a day, that too on consecutive days kept me pre-occupied right from the beginning. As if this wasn't enough, there was this looming sword of impending summer placement season driving people crazy and ruining their already so meagre night sleep. There came this phase when sleep became the ultimate luxury that a person can enjoy. Amidst all this hustle and bustle, I got some time to make some friends, only to realize that all those who seem friendly aren't the real ones. Like every other thing, finding genuine and caring people who embrace you as a person and feel happy in your success was equally a struggle. Each event and every passing day, unmasked the people's faces revealing their true faces. After interacting with my share of good as well as toxic people, the greatest thing was that I didn't succumb either to the circumstances or to the people. I did sulk and felt depressed, I did doubt myself and cried my eyes out, I did toil my night's sleep only to stand victorious at the end and learn 'what doesn't kill you, makes you stronger'.
Just in a short span of 4 months, this place transformed me into a mature individual. It taught me some of the very tough life lessons that I might have missed upon, had I not entered this place. It made me realize my true potential by putting me to tests repetitively until the time I imbibed those leanings. It helped me become self-aware and grab a hold of my strengths & weaknesses. It exposed me to the life in a way that I could learn to steer my own way through the thicks and thins. It made me learn the skill to hold my nerves without getting anxious. In actuality, it made me an adult capable enough to take her own decisions without fearing the failure. It rendered me the courage to take charge of my life and move forward. It taught me the art of letting go of the uncontrollable and focusing on things that matter. It helped me unleash my potential and challenged me to extents that helped me overcome the worst of my fears by crossing every tumbling stone in my path. This place taught me the skill to embrace the misses & failures and yet get up and move on with the head held high, after the fall.
These four months gave me a better picture of myself by letting me get closer to myself and making me recognise what resides hidden in me. If such a short span can bring this much to me, I wonder how beautiful and inspiring the remaining journey would be. This person has made me stand out as an enterprising person who's now not at all hesitant to face any firsts because she now stands more confident having successfully accomplished many of her firsts which she had never imagined.
Undoubtedly, this place does wonders. It doesn't only shape you as a professional but carves your personality holistically to help you become the best version of yourself.
Looking forward to more exciting and exhilarating experiences!
– PROUD DENIZEN OF PLANET – I 🙂