5 Not So Cliched IIM Interview Experiences – The One Who Knocks All The Doors – Keerthana P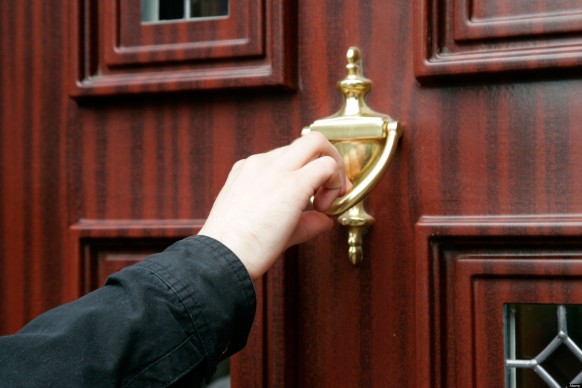 I am not in Danger. I am the danger. That's the kind of attitude everyone wants to build up before the big day. An advice to be confident put in a #serialoholic way. Here let me share my experience of my 5 IIM  interviews briefly and how they were all not so cliched and I proved that I am the one who knocks at all the doors! I am writing this article to prove that it is only how well you present yourself at that moment with the weight of past and the dream of future that decides your fate. By "Present yourself" I mean the words you chose and the strength you muster to speak it up – Your Courage. So here it goes:
#Interview 1 – IIM Lucknow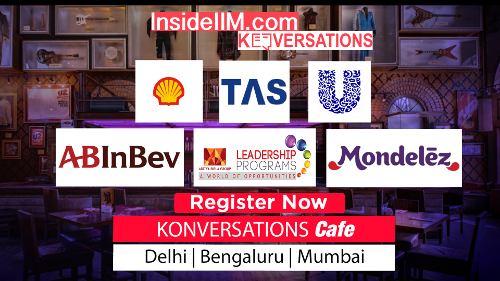 This was on February 4th, 2016. Questions were much related work experience of one year as a web developer. So it was easy for me to answer. I was asked about its practical experiences a few questions everyone asks to themselves when they see a spam mail. "Is it possible to find this spammer who sends me so many reminder mails?". I had a few management electives in Under-graduation, so I was questioned about that. I did not remember even one famous "book definition" of management. Hence I created one! Which fortunately the interviewers liked. The only part I was convinced where the interviewers believed something I said!
PS: I went into the room of 50 (at least) students in Black suits. And there I was in a salwar and the only one so. This was my first IIM interview ever and this gave me a nervous attack, the first let down. Still, I managed to show up proud of all my choices and decisions.
#Interview 2 – IIM Bangalore
It was a long interview of around 45 min mostly revolving around my work experience and women empowerment! Yes, that was the reason I gave for choosing the organisation where I worked over something else. That was the best words I could come up with then. It was not even March 8th and I had no idea how that thought crept in. I tried my best to justify my answer throughout the interview.
PS: I thought suit is a must and got one by now.
#Interview 3 – IIM Shillong
There was not even a single question about my work experience. It was much about current affairs. Some I had known about and most I had not heard of at that point in time.  This is one of the interviews where I understood that there are many famous people in this world whom I have never heard of! That is one line, to sum up my interview.
PS: I joined an online crash course of webcam series on current affairs immediately after this!
#Interview 4- IIM Kozhikode
The interview was mostly around my opinion on various problems in the society. The interviewers tried to obtain my perspective and the reason I feel so about it. I gave my opinion, a reason and also a justification for what inspired that reasoning in me. I had a few technical questions relating to my under-graduation stream as well. It was well into core technical details of the stream.
PS: The first time I felt I did a good job.
#interview 5 – IIM Calcutta
I had only one finance related certification I did in my higher education and that was the subject of my entire 20 minutes interviews. Which was half blurred in my memory. I tried my best to remember and answer but I could not do so as I did not brush up that topic enough as much as I had thought about it.  The biggest mistake I realised once the interview was over. I was also asked about my hobbies towards the end of the interview.
PS: I understood finance was not my forte in this interview. Which is still not!
The big question : How is all this related to my life here at an IIM ?
As the course began to start at IIM I realised the importance of each interview or how the questions were related to. I could relate how day to day current affairs can affect the stock of a company, its operations and the reputation. Each one of it speaks about a pillar of MBA be it Finance, Marketing, IT, HR or Operations. I understood the importance of staying up to date. I began to realise where my interests lie. And now I am about to step into the second year with an idea to major in Marketing and HR.
If you are wondering where did I finally end up? It was at IIM Lucknow where I officially joined the league of Hel(L)ites, Since February 4th (Honestly, the only date I remember). And Proud to be so!