5 People That Make My Time At SJMSOM Worthwhile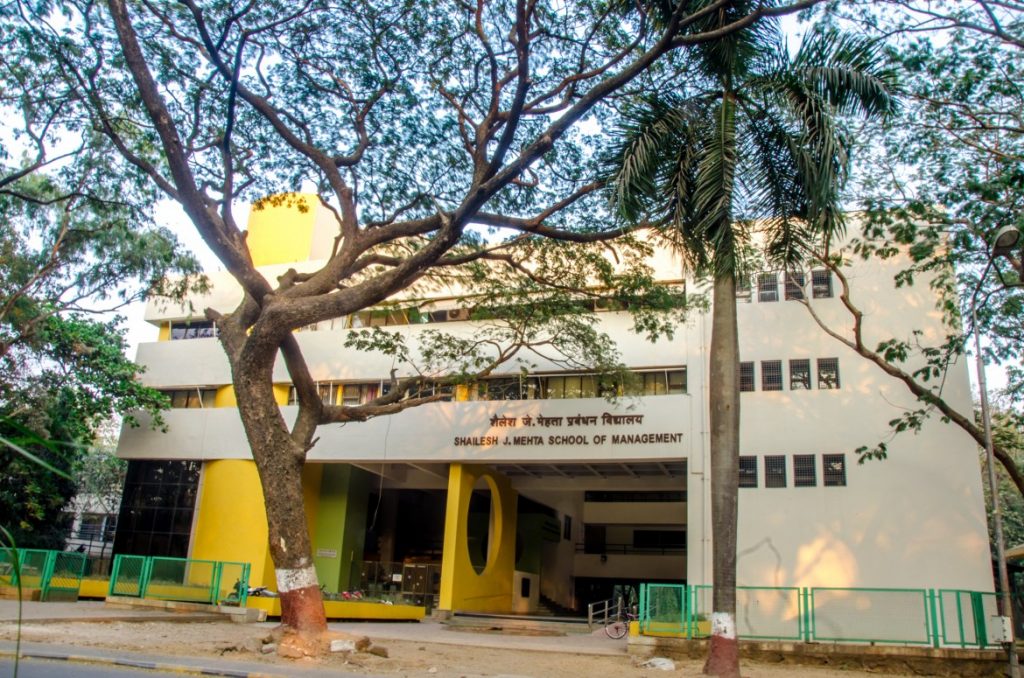 Usually one would write descriptions of his/her friends for this task. But I choose to hand-pick some of the people with the extreme persona in my batch for this task!
Piyush Kumar:
By first look you find out people are sincere and studious and will be completing assignment, pre-readings the first. Sitting in straight posture and frameless glasses on, he is answering to most of the question asked by teacher and as if this is not enough he survives whole class without sleeping and asking doubts at the end of the lecture too. Yes, this is the introduction to our finance guru. The above description is fine until you hangout with him. So, he is the most chilled out person you'll ever meet and somewhat narcissist. Reach out to him in case of any finance query and he will teach you in the best way possible.
Venkata Hareesh Kodi:
The description of your batch will be incomplete without this name Kodi. This person has changed the roles and responsibilities under the purview of a class representative. Here comes the multi-tasker Kodi, always up for any volunteering activity. An operations domain enthusiast, passionate about most of the things in the world including Rafael Nadal, Marvel, Cars, Geology, Biology, trekking etc. Just mention any of these and he will give you a soliloquy you can't avoid. Patriot at heart, during our winter study tour he asked everyone for Indian electoral packets as the foreign composition wasn't tasty enough. If you miss your mother… Call her! But if you miss your dad then you can get a substitute i.e. Kodi. His advice will include doing yoga, meditation, reminder mails about submission, extra advice on being silent and not using mobile phones during lecture, reading articles and material for class. Be it any class, any session he will always be sitting in the front row, making notes and that includes No Bunk at any cost. His hard-working and helping yet talkative nature is what makes him different from others.
Richa Butala:
Name an activity and not only will she finish it but excel in that too. Another finance enthusiast of our batch. Super-energetic girl, famous for falling and getting hurt. Occasionally if you feel sleepy you'll know it, she realizes it after she is back to listening the lecture.
Ruchika Sinha:
Bear the exaggeration, but still; a person who can perform better than voice to text feature of Google. Saving life of others by circulating notes before every exam. It is now assumed that her notes for each subject will be circulated, most of the people have stopped making notes. Apart from the concepts taught, her notes will also have any trivial things mentioned by the teacher. It's like a flashback, been there done that. Again, a multi-tasker, she is handling work of three student councils.
Rajarshi Ghosh:
Official Spokesperson of our batch. Always ready to speak at every presentation, he was born to speak. Always in the lime-light, you will know about every activity happening in his life, be it his summer intern life or outing, or places he is visiting in summer study programme. Good at convincing, I saw him actively participating at various forum discussion before joining the college, guessing he was already studying in this college.
ABG company in which I would like to work:
Aditya Birla Group is a conglomerate with diverse companies, I am interested in Aditya Birla Fashion and Retail Limited. Apart from the fact that it includes brands that I have long felt associated with, being interested in operations, joining this company with high scale operation level at various locations, would give me an exposure to learn and implement and put my MBA learnings to effective use. I like solving real life problems and I want to make a difference by working in a company which has immense opportunities and scope for young employees. In an era where fashion is changing so fast, creating a profitable business is commendable.
Shivangi Chouhan is a second year student at SJMSOM, IITB