5 Point Summer Internship At Amazon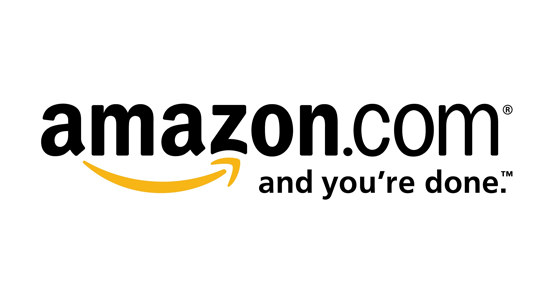 "5 point summer internship"
28/05/2014, 10:30 am, Amazon Development Centre, Bangalore. Three hours before my final presentation.
I had 7 copies of my final report with me and was staring at my desktop browsing through random e-commerce expert articles. In the past two months I had never felt this free minded. I was leaving for Delhi the next day & was feeling mixed emotions. I recalled all that I had experienced in the past 8 weeks & how it had changed me as an individual. There are some learning from my short stint at Amazon as a Category Management Intern that I would like to share. I have titled the story "5 point summer internship"
02/04/2014, The first day of my internship, World Trade Centre Building, Bangalore
My friends had already told me about the Bangalore weather, places to be visited here . I thought my weekends were already booked for the coming 2 months. But this was before I started my project at Amazon. My priorities changed a little bit after the first few days. The induction program started with all of the management interns getting to know each other & attending the boot camp session. My first real industry interaction was with was a category leader who had worked at Amazon for 5 years. As he started explaining about the evolution of Amazon, I felt that Jeff Bezos (CEO) had invented the future of shopping. As we went into more details of the business model, legal aspects, Consumer behaviour, I understood how complex & dynamic the e-commerce industry was. It seemed very interesting to know that Jeff Bezos himself had packed product in the garage of his house & still helps out the customer support team listening to customer complaints.
I was given role of category management intern for the Home & Kitchen category. It had just been a year for Amazon India & it was expanding at a very rapid pace. My project was to develop a strategy for opening up a niche sub category related to home furnishings & kitchenware. The task seemed interesting and challenging at the same time. I tried to understand the market dynamics of my category & what customers used to look for while shopping for home items online. In contrast to traditional brick & mortar shopping, an online store required large variety at low prices with a lot of product details which would help consumer make the right decision.
My project was just like opening a small entrepreneurial venture. I had to build strategies related to sourcing pricing logistics & even check the financial feasibility of my decision. My objective as the category management intern was to get my customers such exquisite variety of product which could be sellable on an online marketplace. During my stay I got to interact with vendor managers and leaders from across different categories. Interacting with them actually changed my perception to look at a problem. For e.g. – one colleague of mine suggested ways to identify the target customer I was searching for. This led me on a quest of data search. I fiddled through Amazon databases and used propriety tools to identify customer needs for my category. In the end I was successful in shortlisting products which would add maximum value to the customers. Now the problem arrived of finding the right sourcing location. For this I interviewed a lot of interior designers & travel guides, industry experts across regions in India with the help of which I formed my consideration set.
It is surprising how your intuitions could go wrong in the face of results of data analysis . It is always better to get your analysis sanitized by some senior member. My mentors were really happy with my initial search but my quest for in depth product knowledge landed me in the land of Gujarat.
Elections were round the corner & my friends wanted me to get a taste of development in Gujarat before the same. I had already had a list of seller base with me. I had prepared my own pitch for the sellers to on-board them on Amazon. Gujarat experience was an eye opener for me. I went there in the middle of 1st week of May. During my stay at Gujarat, I met a lot of entrepreneurs who had done so much for their own state and had earned a global name for Gujarat . These people were also my potential sellers.
I learnt about the various traditional art forms available in the state which made Bhuj (Gujarat) so vibrant. The process, the hard work & the dedication of the workers resulted in such an exquisite product at the end. I felt so proud by just looking at the finished product which reassured me that I was on the right track. I thought this was something that people should know about. This would not only helped these organization reach the more consumers but also provide a variety of options for the consumer. Between two thumbs up for Guajarati thali & dhabeli, a must have if you visit bhuj. I want to summarize my two month stint through the following 5 learnings.
– Keeping Consumer first– With the cut throat completion in the market one can't afford to neglect their customers. Even if it means to take a loss to please your customers do it. Thus thinking backwards helps in strategizing
– Networking & MBA goes hand in hand – I know this sounds clichéd, but trust me in my two years of work experience and this summer internship stint this is something everyone should work upon. Just be the first one to greet someone and the next time around the other person will definitely revert back on his own. This trick works every time be it your college or corporate life & you can't even imagine the number of opportunities you can get with this mantra. It's all about saying the first "hi"
– Be humble – You seem to have figure out everything and feel that you are on cloud nine. Instead of boosting about it to others save your energy for the right moment. It will work to your advantage
– Pro activeness can get you to limelight- During my intern, I voluntarily decided to go to Gujarat and meet vendors. This effort of mine was appreciated by my peers and it definitely improved my quality of work. Taking chances will definitely help you in one way or the other.
– Data, Data, Data – Globing around is an advantage but if you can back up your out of the box idea with data findings no one will question you. It doesn't even have to be cent percent accurate. Relative figures, proxies can help you justify your answers, something which you should definitely pick up while you are pursuing you MBA
Hope you enjoy reading this article. Till next time work hard, Party harder.
Submitted by:
Ankit Chopra
IIM Lucknow