5 Reasons Why I Chose IIM Udaipur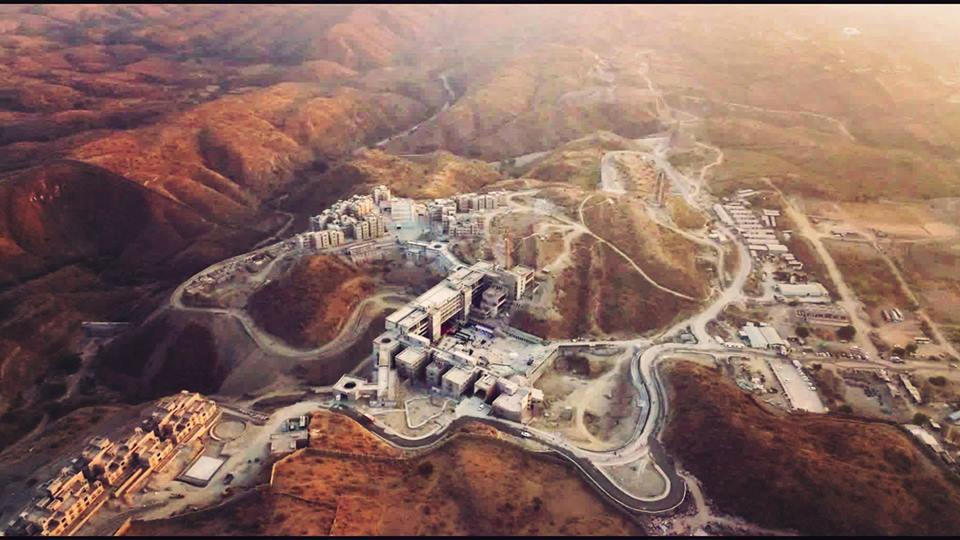 Exactly a year ago, I was in the same dilemma as some of my friends are now in. I've been receiving lots of messages and calls from my near and dear ones asking which b-school should they opt for and why did I join IIM Udaipur from a pool of many converted b-schools. In this post, let me take you through the latter question, why did I join IIM Udaipur?
Before going any further, a brief introduction about me. My name is Ankit Baheti and having graduated from NIT Durgapur in 2014; I was among those tech graduates who had an entrepreneurial mindset. Post my graduation, I ventured into my startup and was in the business for a good two-and-a-half years before realising that I lacked some skill sets to make it big. An MBA was an obvious way to shape those skill sets.  After scoring 99.50 percentile in CAT 2016, I had converted many b-schools like IIM KRRRUT, baby IIMs, NMIMS, SPJIMR GMP, amongst others. Currently, I'm interning with ICICI Lombard in Mumbai.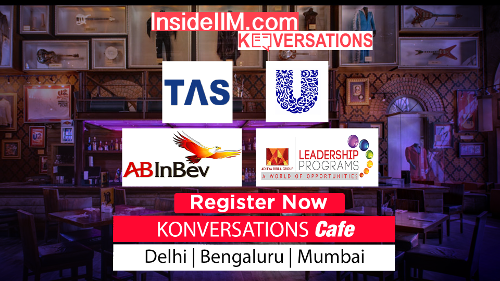 Around the same time last year, as the number of colleges converted were increasing, it was getting more and more difficult for me to zero in on the perfect institute. After a lot of primary and secondary research, I went for U, and a year later, looking back I see nothing to regret and little to correct.
So what made me choose IIM Udaipur? 
I'll try to answer this question by comparing my thoughts back THEN and current scenario NOW.
1.    The Director 
THEN
Having run my own business, I understand the value of the leadership at the helm. For me, it was very important to choose an institute that has a stable administration and head so that decision making and growth of the institute is in no way compromised. Back then, the news was out that Prof. Janat Shah, the director of IIM Udaipur, was granted a second term of 5 years. Prof. Shah had a score of experience at IIM Bangalore and was also PGP chair for three years at IIMB. With his vast experience and knowledge, for me, he was sure to take IIMU to heights.
NOW
I can say for sure that I've never met a person of such high stature, yet so humble and down to earth. In one conversation, when we asked him that what keeps him going to run this institute, he went on to say that even if he were to pay for it, he'd be more than willing to do so.
2.    Academics
THEN
I got to know from students of IIMU and other aspirants that IIM Udaipur is an academically oriented institute. Since I shut shop of my brainchild (startup) and invested time and money in an MBA, I had to make sure that the institute I join focuses on academics more than anything else.
NOW
The academics here is at par, if not better, than the best of B-Schools in the country. We have visiting faculties from IIMA, IIMB, IIMC, ISB, among others. The pedagogy involves a mix of case studies, Harvard/MIT/Carnegie articles, class participation, role plays, presentations, etc. It gives a right amount of mix of theory and actual business like situations. A simulator in a classroom.
3.    Entrepreneurship Culture
THEN
I had heard about the entrepreneurship culture at IIM Udaipur from some seniors. I happen to visit IIM Udaipur before zeroing in as my b-school for next two years. I met Mr. Arun Singhal, an integral member in setting up Incubation centre at IIMU. He explained to me how IIMU had bolstered entrepreneurship culture in the college and students who are willing to take the road less travelled are not only encouraged but supported by the institute by various means. He further added that the institute provides students with hardship allowances if they're working for their startup so that they need not worry about day to day living expenses. Some were even allotted accommodation in IIM Ahmedabad for 2 months as they wanted to start in Ahmedabad. Any student can opt for deferred placement of 2 years. IIM Udaipur also provides students with an opportunity to come back to college for placements if in case their startup doesn't take off. Funding (up to a limit) from college is also available.
NOW
IIMU has been actively supporting entrepreneurship throughout. The Incubation Centre caters to not just students but people coming from outside to get incubation under great minds. It teaches students methodology on how to start, test the idea, make a prototype, test the prototype and if results are promising then launch the product or start the company. Till date, IIMU has successfully helped to create 19 startups from scratch.
4.    Place: Udaipur 
THEN
Udaipur, the city of lakes or the Venice of the East, is a wonderful place and indeed a scenic beauty. When I visited the campus – a 300 acre campus built on Aravalli Range of mountains – is pretty as a picture. The serenity and calmness, a positive atmosphere, a breathtaking view from the top of the hostels and mess, made me fall in love with the place.
NOW
The place has a rich history for sure, and lakes and nearby forts make it worth exploring during free time. For someone who loves to travel and is close to nature, like me, Udaipur won't let you down. Having said that, in the rainy season, the greenery of the mountain blooms out and acts as icing on the cake. Udaipur also has regular air connectivity with Delhi and Mumbai among other cities. It makes it easily accessible to and for corporates.
5.    Campus and Campus Life
THEN
I wanted to go to a b-school which has its permanent campus. Having studied in a boarding school from an early age, I realise the importance of campus life and peer learning that happen after classes. IIMU was the first of all new IIMs to have shifted entirely to a permanent campus. It was a 300 acre campus, one of the biggest of all IIMs.
NOW
The campus has all the basic amenities that are required including but not limited to a gym, ground, air-conditioned rooms, makeshift badminton court, volleyball court, wifi connectivity, housekeeping and mess managed by Sarovar Hotels and Resorts, etc.