5 Reasons Why Life At TISS Is Like No Other!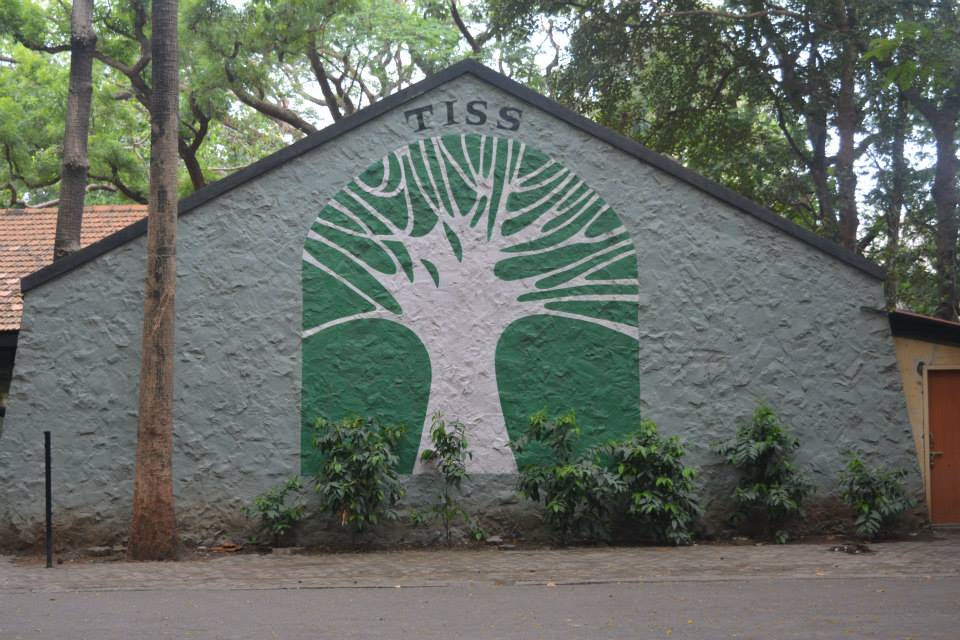 When I first walked into the lush green campus of TISS Mumbai on a rainy June afternoon (because when is it NOT raining in Mumbai?!), I was convinced this campus was one of Mumbai's best-kept secrets! Imagine a campus where you hear the sound of birds chirping every morning, a classroom with a view of serene green hills…all this in the heart of Mumbai's hustle and bustle!
This oasis of calm in the heart of Mumbai felt like home as soon as I landed. But there's no point gushing over our campus: you need to experience it to understand the beauty of it! But what I will share are a few facts (chosen with great difficulty, dear reader) that will show you why life at TISS is like no other!
(Photo courtesy: Apurva Kirti)
1. We get to do 5 corporate internships in total!
While those who aspire to study HR in India might be aware of this, I find that most B-school students/aspirants don't know about this cool feature of the TISS curriculum called fieldwork. Every semester, we get allotted six credits for working as HR interns at organizations spanning various industries. Ideally, a student is exposed to 4 different industries in the span of the four semesters. For example, I have done fieldwork internships with the Godrej Group, Cipla Ltd. and Colgate-Palmolive (India) Ltd. All of this is above and beyond the summer internship that most B-Schools have. Fieldwork, much like summers, gives you a chance to work on real, often live projects that are relevant to the organization. The best part is, good work not only gets appreciation from the organization but also makes your GPA soar!
2. Summers is not the only route to get a Pre-Placement Offer
The perks of doing so many different internships are that you get multiple opportunities to prove your worth even if Summers doesn't materialize in a PPO. Students at TISS can also avail an FPO, which is basically like a PPO, but one offered by your fieldwork organization. Yes, if your fieldwork company happens to have vacancies and you are lucky enough to be selected by them as an intern, it's another chance to earn yourself that dream job. Oh yes, we also have a very good record at cracking case study competitions to get placed at organizations like Airtel, ITC., KPMG, Nestle and TAS among several others.
Mr. Rajiv Gandhi attending TISS Golden Jubilee Celebrations (Photo courtesy: TISS Photo Gallery)
3. We have hosted some very prestigious guests-including the Dalai Lama!
Star-spotting is not very unusual on our campus. After all, our Mumbai campus counts amongst its neighbours Mr. Raj Kapoor's family home! National leaders like Jawaharlal Nehru, Indira Gandhi, Rajiv Gandhi have all visited TISS, that too on multiple occasions! But our list of international heavyweights is no less impressive. Mrs. Eleanor Roosevelt has paid us a visit in the capacity of the US First Lady. More recently, in 2017, we saw His Holiness The Dalai Lama inaugurate a one-of-its-kind course on 'Secular Ethics for Higher Education' at TISS. How many grad schools give you the opportunity to study a course formulated under the guidance and supervisions of one of the world's most revered religious leaders?
4. Our curriculum is not just limited to management subjects
While we go through the usual grind of learning marketing jargon, of wracking our brains over labour law (thanks to Iyer Sir's amazing classes!), we do much more. While most B-School students feel overwhelmed with the pressure of summers alone, we juggle preparations for summer placements with subjects like gender, caste, class and India's socio-economic development. While it is gruelling no doubt, I felt that it made me discover more about my country in a semester than I had in several years of schooling. What's more, we have some really cool electives such as Social Network Analysis, Everyday Ethics (is abortion ethical? And other such difficult questions!) and my personal favourite, Crime Culture and Media. I wrote assignments on Netflix series like Money Heist. So you know why I loved this course!
5. TISS takes mental health very seriously! 
One of the things which make me feel really proud to be part of TISS is the fact that it cares about mental health in a country where it is severely overlooked. As students of TISS, we get to be part of a safe space where trained professionals are always around to hear out our problems and guide us away from negativity. Our counselling centre is situated in the same building as the clinic, which I really find symbolic because it means physical and emotional well being is equally important at TISS. At the time of admissions, alongside a health check-up, we are also given a psychometric test. From day 1, the institute takes care to watch out for students who may be suffering from depression, anxiety or feel overwhelmed by stress. What's even better is that the School of Human Ecology runs an initiative known as iCall, a counselling support system available for anyone in need from anywhere in India.
I could go on and on, but by now, I hope you will want to come to see for yourself what TISS feels like. Please feel free to share any queries you may have and I will try my best to answer them.
Saranya Mukherjee
Saranya Mukherjee is a second-year student of Human Resource Management and Labour Relations at TISS, Mumbai. Formerly a French language teacher, the HR bug bit her while doing a translation project for Towers Watson. An avid traveller and bookworm, Saranya enjoys writing and maintains a journal about her travels and her life at TISS.