5 Things That Make MHRM, IIT Kharagpur Special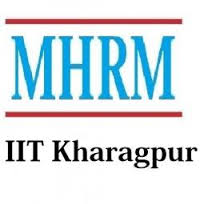 From a serene campus to a vivacious nightlife, IIT Kharagpur campus experience is one of the best in the country. Started in 1982 as M.Tech in HRD, the course was restructured as MHRM(MBA in HR) in 2010. From that time IIT Kharagpur has been providing great HR professionals to the industry who have been quite successful in meeting the ever growing demands of the modern organizations. Easily among the one of the best course in HR, there are five things which make MHRM, IIT Kharagpur super special.
Awesome Campus Experience
Ask anyone who has passed from IIT Kharagpur, they will vouch for the awesomeness of IIT Kgp campus life. Come here and you will be the one singing praises about your HIJLI experience, night life, veggies, tikka and many more.
ROI
With the cost of an MBA degree increasing with each passing year, a pocket-friendly MBA is what a student is most interested in. An MBA with an investment of mere 3 lakhs doesn't seem to be a bad proposition. If you are one of the person looking for a college with great ROI, then MHRM, IIT Kgp is the place to be in. A placement of around 10 lakhs with an investment of 3 lakhs always sounds awesome.
Great Alumni network
Our esteemed alumni have done extremely well in the industry for more than 30 years. The respect and the recognition they command speaks high about the caliber of the students of MHRM, IIT Kharagpur. Some of our notable Alumni are –
Rupankar Chakrabarti (Head – HR Operations,
Reliance Life Sciences)
Arijit Pal Choudhury (Executive Director – HR, Nomura Services India Pvt Limited)
Shyam Sundar Choudhury (Head – HR, Tata Power)
Anish Das Roy (VP – HR, Gulf International Bank)
Chetana Gargava (Former Head HR, Novartis India)
Small batch size
MHRM, IIT Kgp is like a family due to a small batch size. The love and care you get from your peers here will make your journey at MHRM, IIT Kharagpur the best ever of your life.
Placements
Placements have never been a problem at MHRM, IIT Kharagpur. Companies like IBM, Wipro, Altisource, Nomura, Anand Group, Rehau are regular visitors at MHRM, IIT Kharagpur. The great placement scenario coupled with other factors makes MHRM, IIT Kgp one of the best among all HR colleges in the country.
* This article is written by Vishwas Vats (MHRM, IIT Kharagpur)