5 Tips To Get You Through 5 Days To CAT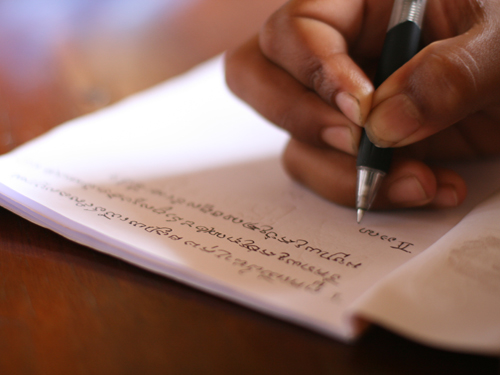 Just about 5 days left for CAT 2017. I grow nostalgic as I write this piece. The end-moment jitters, panic and self-doubt are not unusual. But I believe the last week is the game changer. You might have revised all your basics, sat for innumerable mock-tests, practised zillions of questions, yet that unexplained restlessness tends to seep in. But worry not. Here are some handy, last minute pointers to help you gain that confidence required to ace the challenge that lies ahead.
Relax: As cliched as it may sound, but staying calm is the key to getting it right. Being able to maintain the peace of mind until the last minute of the examination is a must-have for doing the best you can. You can find uncountable examples of people who did well in their mock tests but were left behind in the final one, and vice-versa. CAT is not just an exam for testing your aptitude, but it also aims to test your management skills. And by management, I mean not just time-management but also self-management. If you can tame your mind to stay positive before and during the examination, then rest assured that you will do that best you can.
Sleep cycle: Some students perform best in the morning and some in the afternoon slot. But some of you may not have gotten the slot of your choice. It is essential that you adjust your sleep cycle accordingly and say, don't go sleepy in the morning slot. Start waking up early and give a test preferably at the same time when your exam is scheduled. Similarly, if you are in the habit of taking an afternoon nap, but are stuck with the afternoon slot, try to sit for mock-test at the time given. This will prepare your body and mind to stay alert during the examination.
Two mocks a day, keeps anxiety away: Try to sit for at least 2 full-length mock tests each day at the last minute to gauge your level of preparedness. Also, merely giving the test would not help, critically analyse each and every test and work on them. Do not be bothered by the score you receive in them. The idea is to catch and correct the mistakes you commonly make, and practice time-management. By now, you must have identified your weak and strong areas, try to improve upon your strengths and make sure you ace every question you face in your area of strength. But do not leave out your weak areas. At least make sure you are able to solve the basic questions from those areas.
Jack of all trades: Make sure you mix-and-match when you study. Studying one particular topic at a stretch may stress you and cause boredom. Try to pick up 3-4 variety of topics from the 3 sections and solve 2-3 questions per topic interspersed with a couple of questions from some other topic. This will not only keep your mind alert but will also help you practice switching topics in the actual examination which you will anyway have to master.
Do NOT be sleep deprived: Make sure you take sufficient sleep for the last week. By that, I do not mean sleep like a cat, but 7-8 hours of sleep is a must. It is all about what happens in those 3 hours. And for that, you need to supply your brain with ample rest. Eat healthy and make sure you're at your best on the D-Day. On the day before the D-Day, do whatever makes you feel confident. Be it revising, or watching your favourite TV series or listening to music. Just don't overdo anything and trust yourself.
This is the final leg of your preparation. Give it your best and be confident. That's all that it takes to ace the examination. All the best!