5 Tried And Tested Tips To Help You Crack The B-School Of Your Choice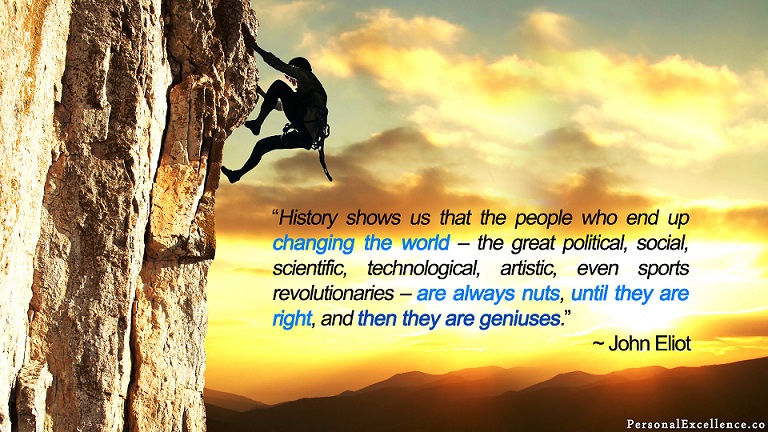 Have you ever looked at your pitiful mock scores and heard that small voice whispering in your head, "You won't make it this time so why not relax & prepare for the next attempt". If yes, then Bingo! you are just on the threshold of a world of countless opportunities because this is the day you should drown that little voice in your head and prepare for the battle yet to come.
It's a common scenario every year when students get anxious about preparation doubts ranging from whether there still was enough time for preparation to how to increase the stagnated mock scores, but believe me nothing matters more in this final game of uncertainties apart from your grit and will to forge on, no matter how downtrodden or uplifted you feel. An ideal CAT aspirant's story starts from June-July (though the initiation dates would vary from person to person) when the motivation level is sky high and one dreams about getting into the ABCs of the town, the jewels of the IIM community. But as August & September goes by and you start attempting full mocks (either due to peer pressure or personal motivation) you feel a sense of foreboding after witnessing similar scores glaring at you from the bland black and white websites of the coaching institutes. The need to rest is infectious and many people either give up or get conceited like the hare of the famed "Tortoise and the Hare" fame. This, my friend, is the make or break time & the one who rises above his/her inner inertias, the procrastination and his/her pride, will be the one who will have the best chance of breaking through.
For those of you who are still out in the woods, looking for a clearer path to tread upon, I have some commandments to enlighten your tired souls:
Believe in yourself and practice mocks + sectionals at least once every fortnight right from start and increase the frequency at your own will. Don't be under the impression that you would do it once you finish the entire syllabus because there is no end to that.
Stop looking for advice from multiple sources and coaching institutes. Choose wisely to select a mentor or two for your preparation and join Social Media pages of CAT preparations (for info only), though devote more time to personal study improvement.
Try to read each & every question under the star, because the more the better. Don't be scared of a question if you haven't read that lesson or concept. Just read it through, try for a few moments and try learning from the question itself. This will instill in you a fearlessness of uncertainties and will make you realize that the real goal is not about solving but appreciating the simplicity of the problem and developing concepts.
Analyse mocks. Don't rush into things and give all of them at once. Analysing a mock is as much as important as giving a mock. If you give a mock for 3 hrs make sure you spend at least 2 hrs analyzing and understanding where you went wrong.
And lastly, like Batman, face your fears and make them thy ally. Practice the concepts which you fear the most and remain in touch with your most polished ones throughout the preparation. There is no room for confusion as you have to be adept at knowing which ball to leave and which one to hit over the covers.
"The night is darkest before the dawn", write it and paste it on your walls. Take a deep breath when things are rough and the caselet is tough because after all, it's just an exam that tests your cool-headedness.
Robin Williams said,"There is no shame in failing. The only shame is not giving things your best shot."
With the hope of seeing all the readers of this article in the best B Schools of their choice, I take your leave.
Thank you for your precious time.
ATB for the prep!
Pip Pip!!