5 Unique Qualities That Made Me Choose IIM Raipur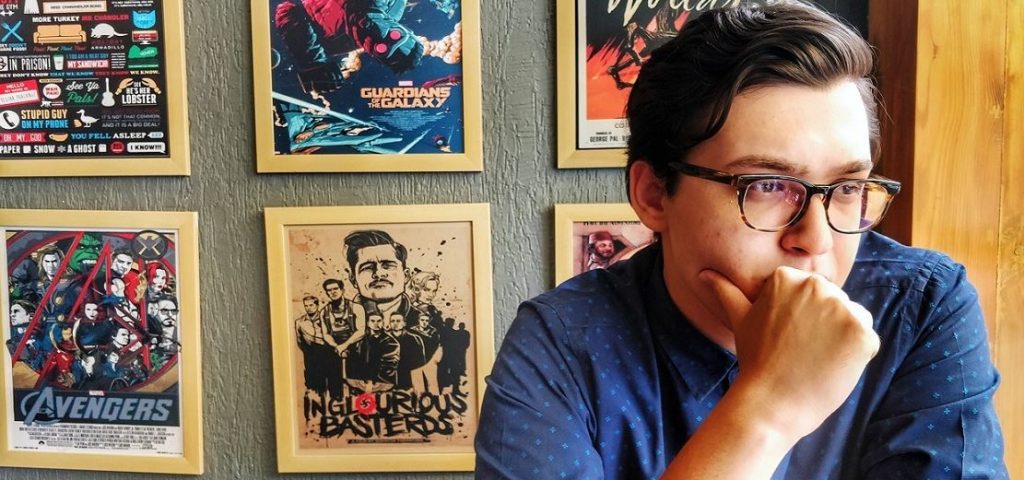 The sheer weight carried by those words does not call for elaborating upon.
And why would it? When your alma mater is as well renowned and as prestigious as mine is, the name alone tells you all you need to know.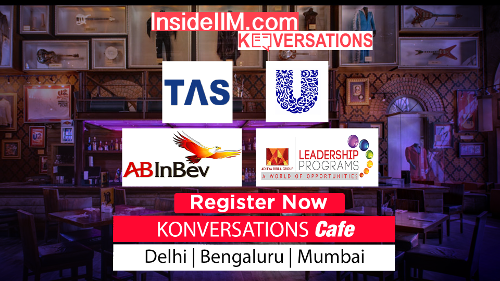 But Indian Institute of Management Raipur referred to as IIM Raipur from here on out, did not build the name it has built for itself overnight.
It built that name over years by demonstrating excellence constantly, in areas that would come to define the reasons which led me to choose IIM Raipur as my B-school.
And what are those reasons?
Let's take a look.
1.    Pedagogy & Faculty
For any institution, one of the most important points that define its excellence is its pedagogy.
The pedagogy is one of the most crucial factors in defining what sort of managers a B-school is going to churn out, for, in the end, you end up practicing a lot of what you've learnt in class, and if what you've learnt in class isn't in line with what the real world requires, you aren't going to be either.
IIM Raipur excels in this area, for IIM Raipur has a dedicated Academic Committee that watches over the curriculum diligently, making sure it is in line with the needs of today, and this allows for the curriculum to be constantly updated, offering all the subjects that are relevant for today's budding managers.
As a result, IIM Raipur possesses one of the best and most well thought out curriculums of all B-schools today, and one glance at it is enough to entice you to come here.
Adding to the aforementioned point, as good as your curriculum and overall pedagogy might be, you need faculty that is able enough to execute your best-laid plans the way they should be executed.
This is another area where IIM Raipur excels, because the faculty here is supremely qualified, and the mere prospect of being taught by such experienced and brilliant professors is enough to make you rub your hands in anticipation.
And having had my classes start, I can definitely tell you that the faculty is so superlatively good that they will certainly exceed whatever stratospheric expectations you've got.
2.    Corporate Exposure
Moving on to my second point, while pedagogy and faculty are important criteria in choosing a B-school, just as important is corporate exposure, and that is again an area where IIM Raipur greatly succeeds.
IIM Raipur enjoys phenomenal relations with some of the biggest names in the corporate world, and these corporate titans are a regular presence at IIM Raipur, in the form of guest lecturers, workshop coordinators, and what not.
The benefit of this is that students at IIM Raipur are constantly in touch with the greatest minds of various industries, and are imparted their immeasurable real-world knowledge and wisdom, which when supplemented by IIM Raipur's stellar pedagogy and faculty, makes the perfect recipe for the perfect future manager.
And that's something I – or you – just wouldn't pass on.
3.    Culture
One of the other most appealing things about IIM Raipur is its culture. IIM Raipur is famous for its culture of discipline, punctuality, and respect, all things that are absolute essentials for future managers.
IIM Raipur inculcates in every fibre of each student the value of punctuality, ensuring us to know the importance of deadlines. It is this focus on punctuality that blends into IIM Raipur's culture's other defining trait – discipline.
In the absence of discipline, the accomplishment of even the simplest of tasks becomes a pipe dream, and to ensure IIM Raipur's students never have to face a situation such as that, a tremendous sense of discipline – both self and contextual – is instilled in every student.
Furthermore, IIM Raipur inculcates a culture of respect, respect for peers, respect for seniors, respect for juniors, and respect for all, equally. Such a sense of respect is essential in every budding manager for it is only this sense of respect that enables a sense of teamwork in him or her.
This culture makes every IIM Raipur student future ready and enables him to actualize his potential in the real world, and that's everything.
4.    Diverse Peer Group
Another reason that drove me to choose IIM Raipur was how diverse its batches are. IIM Raipur's batches feature an excellent gender ratio, a remarkable near 50-50 split between people with work experience and freshers, a healthy number of people from other backgrounds than engineering and a wonderful state-wise composition.
What this diversity does is enable you to get out of your comfort zone, and interact with as many talented people from as many diverse backgrounds as possible, something that not only polishes your interpersonal and communication skills, but also provides you the opportunity to learn from the other person, while simultaneously making them learn from what you have to offer.
This creates a sense of solidarity that is not only unparalleled but essential for building lasting networks.
And you can't deny what a major part of a B-school education networking is after all.
5.    International Exchange Programme
As we live in a more and more globalized world, it is essential to be integrated with the socio-economic trends and cultures of the world. One of the best ways of attaining this global perspective is an exchange programme, and when it comes to exchange programme, IIM Raipur has one of the best exchange programme in the country.
With highly reputed partner institutes in nearly every continent, IIM Raipur manages to send anything between a third to a fourth of its entire batch abroad for a term to ensure they get the international exposure required to become globally aware.
Having an opportunity such as this is a blessing and one that should definitely be availed of.
These reasons I just mentioned are all essential reasons behind me opting for IIM Raipur as my campus, but to tell you the truth, these are only the tip of the iceberg, and with every passing day that I spend here, I feel gladder and gladder about choosing IIM Raipur.
Even so, it took an extensive amount of research to arrive at the decision of opting for IIM Raipur.
The most important thing to do when it comes to choosing your campus is knowing what you want from your campus, and measuring it against what your prospective campus is offering.
It is only once you align your expectations with what the reality is that you can get a true and fair picture, and once you've done that, shortlisting and choosing becomes vastly more simple than it seems at first.
I knew from the start that I wanted my potential campus to have a strong academic base, excellent faculty, good corporate exposure, a strong international component, a diverse peer group and a healthy culture first and foremost (with location and campus life being the second most important parameters), and IIM Raipur delivered all of that in spades.
And as I mentioned previously, with every day that passes, I feel more and more happy about being at IIM Raipur, because, with every day that passes, IIM Raipur throws something at me that reaffirms my decision as the right one.
And at the end of the day, that's all you want from your campus.
Which Aditya Birla Group Company Would I Like to Work for and Why?
The Aditya Birla Group Company I would like to work for the most would be Aditya Birla Fashion and Retail Limited. The sheer pedigree of brands falling under the company's umbrella are enough to excite the marketing enthusiast in me, while the nature of the industry piques my academic interest, by offering a window into learning how the retail industry operates with such efficiency, while at the same time educating me upon the various marketing methods that the company deploys to maintain the competitive edge it has had so far. The learning opportunity thus provided would offer me tremendously valuable insights, that would ultimately make me a better manager.
Shrey Sankalp is a first year student at IIM Raipur