50 Days To Go – NITIE Counts Down To Avartan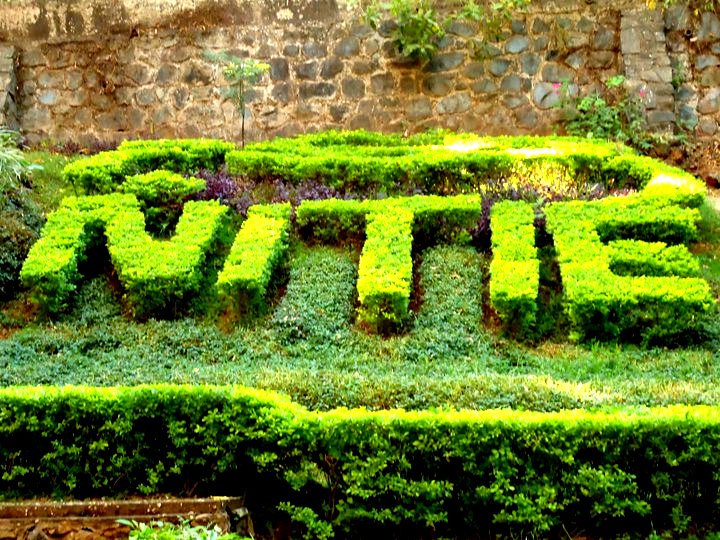 National Institute of Industrial Engineering, popularly known as NITIE, is one of India's oldest and top-ranked b-schools. Through its innovative and industry oriented curriculum, NITIE has positioned itself as the best institute for Operations and Supply Chain. At this juncture, when the nation is going through a whirlwind of changes with the inception of GST and Government's initiatives supporting the core manufacturing and domestic industries, the role of NITIE as a pioneer of industrial management is more significant than ever.
Avartan, the annual management extravaganza, is NITIE's way of inspiring by its venture to promote business excellence. NITIE is dedicated to helping Indian businesses make their presence felt global. It is a driving force not only in the manufacturing sector but all dynamic sectors of the Indian economy. It has aligned its vision and activities in line with the current and future needs of the Indian economy and its vibrant and expanding sectors. Avartan is a seven-day long event which celebrates the success of businesses by bringing corporate dignitaries and enthused students under the same roof. It is a celebration which encompasses business events spanning all management disciplines. There is a lot of deliberation, number-crunching and quizzing by the best minds of the industry. Prerana Management Group and Lakshya come together to keep the spirit and tradition of the event alive.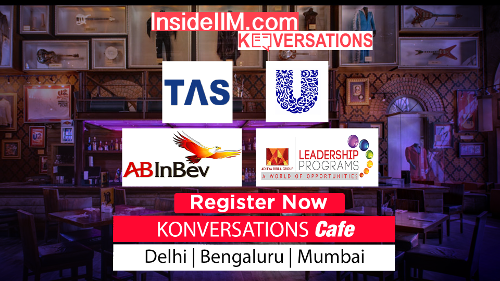 "Prerana Business Meet" is a conclave that brings together country's most influential leaders where they discuss current critical issues of the industry and their impact. "Cita-De-La Prerana", an event where you are going to be inspired, provides an opportunity to listen to the stories depicting the success journeys of famous, admired celebrities. "Summer Project Contest" gives students a platform to proclaim to the world how spectacular they were as a Summer Intern and how vital their Summer Internship project was. SPC provides the platform to get the projects judged by the best minds from the industry, battle it out with other interns who made a difference during their internship, and walk away with one of the most coveted honors across business schools. "Business Visionary Awards" is an event where the industry's stalwarts are honored. The recipient of BVA-2016 was Mr. Rana Kapoor, CEO of Yes Bank." The Distinguished Leader Award 2016"was awarded to Padma Vibhushan Dr. K Kasturirangan and Padma Shri Dr. Vijay Bhatkar in 2016." On the Job Achiever's Contest" is an event that is exclusive for the working individuals and it envisages corporate connect of Avartan.
"Launchpad" brings management students from the top b-schools of the country together to design powerful marketing strategies that may provide the necessary impetus to turn a brand around. "Smart Cities Innovation Challenge" was launched across India in the top 40 b-schools, reaching out to more than 15000 students in India. The participants provided innovative solutions based on Internet of Things in Public Transportation, Waste Management, Safety and Security and Energy. This event was a great opportunity for students to gain valuable insights related to Internet of Things and Smart Cities. "Decibelz" is the showstopper event of Avartan, an annual rock concert, which translates the calm, serene campus of NITIE into a melting pot of music aficionados from all over Mumbai. Decibelz 2016 witnessed the presence of Coke Studio with Nikhil D'Souza at its helm.
Some of the brilliant stalwarts to feature in Avartan 2016 were Mr. Sushobhan Dasgupta, MD, J&J Medical India, VP, Diabetes Care Asia Pacific, Mr. Rajiv Srivastava, MD, Hewlett Packard (HP) Inc. India, Mr. Dilipkumar Khandelwal, MD, SAP Labs India Pvt Ltd. & Executive VP, Enterprise Cloud Services, SAP SE, Mr. Shyam Benegal, Director and Screenwriter, Mr. Piyush Mishra, Screenwriter, Singer and Lyricist and Mr. Makarand Deshpande, Actor and Director.
In Avartan, the sports events are brought together under Josh. The many sporting events bring out the competitive spirit of the various participants from across India's top colleges to come out victorious. The cultural events under Arohan bring together students from across different colleges together, where in various events like nukkad natak, Headbangerz and a fashion show are held.
Avartan 2017 has been conceptualised in such a way that it embeds the tradition of NITIE by adapting the changes and innovations of the industry. The events are designed in such a way that it encourages learning and nurtures curiosity. Avartan will be bigger this year, with an increased number of events fostering industry interaction being added to the already existing portfolio. As usual, it is expected to be one of the largest events of the b-schools events calendar.