The 500 Rupees Note That Changed My Life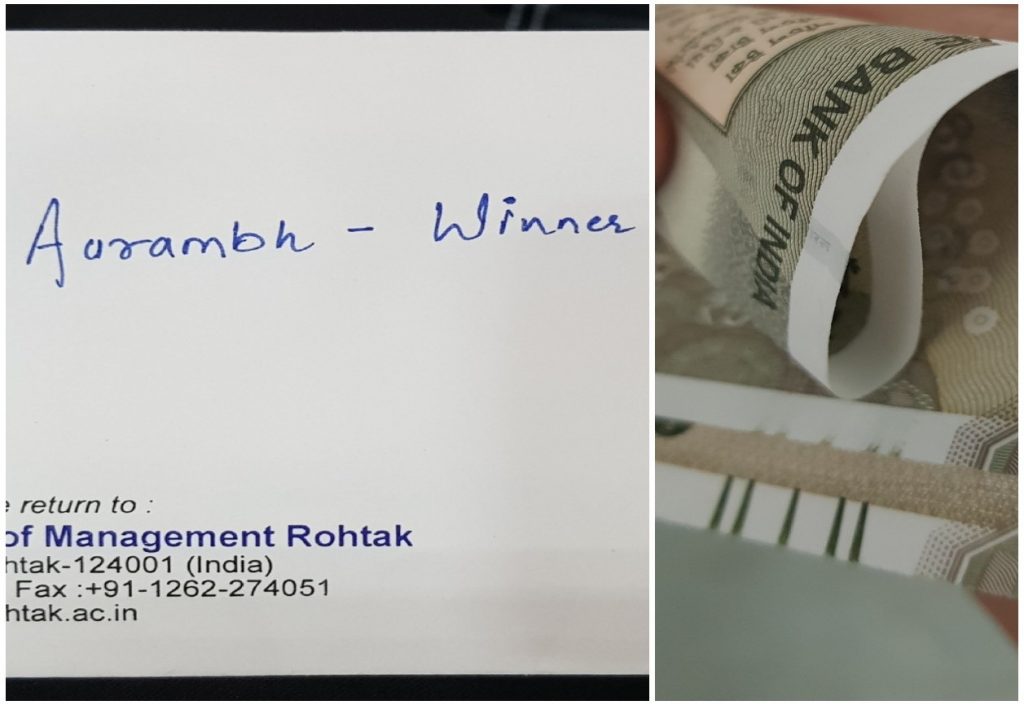 Running to the auditorium after an entire day of classes, with a stream of pleas to the forces out there for this one last task (as per the rumours floating around) to go really, really well, I never would have imagined what a day it will turn out to be.  While the previous 21 rounds were judged by our (then) hated seniors, this last one, involving just the top performing candidates, was to be judged by our faculty. We were going through last minute glances at the submitted PowerPoint Presentation, desperate attempts to appear as put-together as possible, and mental preparations for all possible questions that can be shot at us – the usual routine for every waking hour (which was essentially the entire day) for the past entire week.
After a long and stressful wait, our group was called on stage. We had to present on India-China Relationships, a hot topic at that time. We put up our points to the crowded auditorium, went through our slides in a seamless fashion, and the confidence that had started building up in us day-by-day and task-by-task, helped us have a smooth sail through this one too.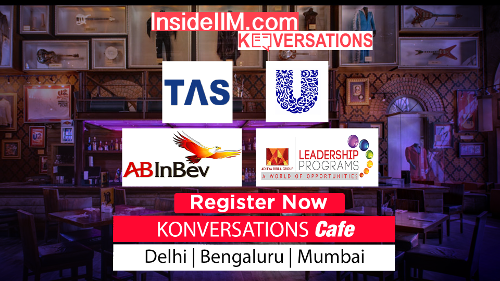 "And the winner of Aarambh 2017 is… Group 4!!!"
250 odd students. 4 final teams. The very first chance to shine bright in our new world, and bam! We had made it!
At that point, that humble 500 Rupees note felt like a huge recognition for the sleepless nights and the skipped meals that I had to put in for the stressful one week that our seniors made us go through. Now, when I look back, it is the foundation on which I was able to build every success I have had since, at IIM Rohtak, and beyond.
So, this I would like to say, to my dear seniors: Though I had wanted to lock you all up in a dark room with no food and water for an entire week straight just a year back, I owe everything I've done since to you all, and the limitless trust you put on me to strive and come out victorious.
And to the precious 500 Rupee note that I still keep in my wallet, still unspent.
My Dream Job at Aditya Birla Fashion and Retail Limited
Home to the brands that I grew up admiring (and spending my precious unspent pocket money on), Aditya Birla Fashion and Retail Limited is definitely the place that I dream of working at. The booming fashion retail sector in India which shines in all its omnichannel glory, holds the most attraction for me, as a young sales and marketing enthusiast, to learn the tricks of the trade. And ABFRL, which boasts of the widest distribution network in the Indian fashion space and is India's first billion-dollar pure play fashion house, is the best place for me to set out on the same.