6 Ways To Overcome Low Academic Scores & Improve Your Profile After Joining A B-School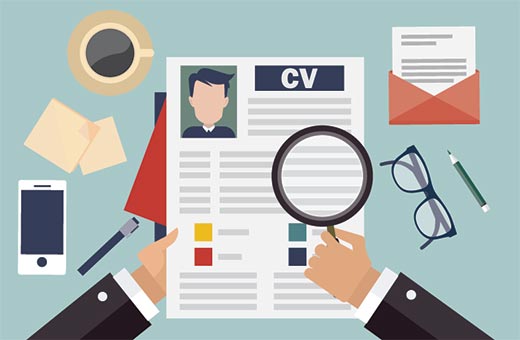 A lot of aspirants raise concerns about their academic scores when they talk to me about their B-School aspirations. And their concerns are well founded. Everyone including the professors know and agree that  academic scores are not an indicator of someone's capabilities. But academic consistency is a simple filter that many companies use to evaluate candidates. How do you counter this then?
1. Case Competitions:
Case  competitions are highly coveted CV points and a lot of people strive for them. Make sure to participate in all competitions that come your way. There's a lot of competition but you keep getting better as you  keep participating. Winning 2-3 competitions makes a huge difference to your CV even if you are the campus winners. Do not think that you lack skills because your senior batch is participating in such competitions and they are better than you. Many a times, a fresh perspective goes a  long way in creating an out of the box idea.
2. Conferences:
A  lot of B-Schools conduct annual conferences, symposiums and summits with various types of competitions lined up for participation. Such events are great for exposure and also leadership talks done during these events are great to derive industry insights. Make sure to take part in as many as you can.
3. Live Projects:
A  great deal of live projects will come your way from various companies and committees. These will be actual business problems that companies are looking to solve. Take up live projects. It helps in expanding your knowledge and also gives you a look at corporate situations and business contexts that you will face during your job.
4. Certifications and Courses:
Try  gaining certifications in your field of interest. CFA, Digital Marketing courses, Google AdWords – there are a lot of things that you can take up to build a strong profile. It also shows the recruiters your field of interest and your focus areas, and helps in aiding your placements in the right direction.
5. Academic Research:
Your  academic projects will always have the potential to widen its scope.  Try taking up challenging topics and focus on executing them well. I have seen seniors turn good projects into research papers and gain a lot out of it.
6. Extra-Curriculars:
Find what you are passionate about and pursue it. Be it sports, dance, arts  or drama – find what you like and pursue it relentlessly. You get talking points during interviews and you always come across as someone who is dedicated and passionate. Of course, do not be someone who failed two subjects just because you wanted to dance. It might become a little counter-productive.
At the end of the day, remember that confidence and a strong will power goes a long way. All the best for your upcoming endeavors!
Also read by Sailesh Hota – 5 Books Every Budding Manager Should Definitely Read.