7th Foundation Day Of IIM Ranchi – Ms Usha Thorat, Former Deputy Governor, RBI As The Chief Guest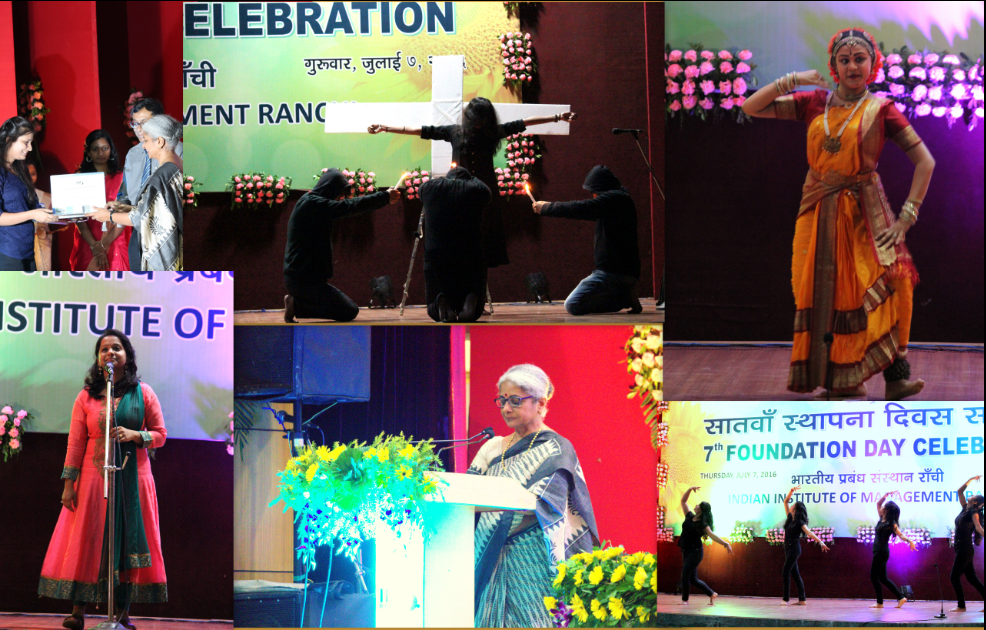 IIM Ranchi celebrated its 7th Foundation Day on July 07, 2016, the celebrations took place at Dr. Ramdayal Munda Kala Bhawan Auditorium, Khelgaon, Hotwar, Ranchi. IIM Ranchi was the 9th IIM to be established with the extensive support of the Indian Institute of Management Calcutta and the Government of Jharkhand, working under the guidance of Ministry of HRD, Government of India. Since then the Institute has grown from strength to strength and is now counted among the best B- Schools in the eastern zone of India.
The highlight of the event was Ms. Usha Thorat, Former Deputy Governor, Reserve Bank of India (RBI) who was the Chief Guest for the function. Chief Guest Ms. Usha Thorat, while addressing the audience through her speech shared how the financial system especially the banking system in India after nationalization of banks in 1969 been used as an instrument of public policy to provide banking facilities and loans to the disadvantaged and the aam aadmi. The strategies used to achieve this changed from directed and subsidised credit at concessional rates to using intermediaries (such as SHGs and MFIs) and technology to propel banks to increasing outreach without sacrificing their viability. She encouraged and motivated students through her speech.
The celebrations started with the Saraswati Vandana and lighting of the lamp by the Chief Guest, Director In-charge. Prof. Anindya Sen, Director In-charge delivered the welcome speech which was followed by the presentation of Merit Certificate to the Rank Holders.
The event also consisted of vibrant dance, drama and a band performance by the students. The solo dance was done by one of the students who is also a trained Kuchipudi dancer. It was a mesmerising performance worth watching. The drama done by the students was based on the theme of the evils against women. There were no words but still the acting left such an impression that everybody was compelled to give a standing ovation to the performers. The function culminated with a melodious music performance by the students and the National Anthem.
The day was a memorable milestone for IIM Ranchi!!