8 Reasons Why Infosys Is An Iconic Company – Strategy With RS
Infosys is often referred to as an iconic company. These are the reasons why I feel they had earned this right:
1. Middle-class Indians realise a dream: 7 middle-class Indian set sail to realise a dream of creating a world-class Indian company. This quest gave birth to Infosys. Since then they have always acted as inspiration for scores of Indians to work towards creating world-class companies!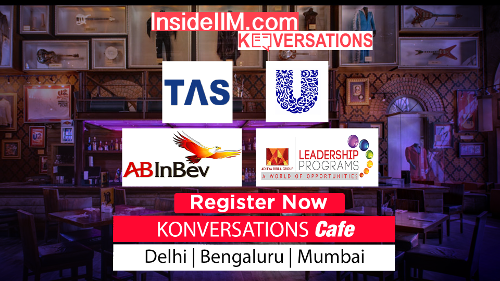 2. Transparency: Infosys was established in July'81. In those days corporates shared information what was mandated by law & in a manner which made it difficult for layperson to make sense of it. Infosys on the other hand not only shared information required by law but presented it in a manner that was easy for layperson to understand & know the going on in the company. No wonder Infosys won the heart of investors!
3. Provided additional information to shareholders: Infosys was one of the few companies that proactively sought to provide, not just disclosures but full disclosures as well as additional information to shareholders in its Annual Report. This was not a statutory requirement, but Infosys voluntarily provided it. Did it benefit the company? By leaps & bounds. Investors – both retail & institutional felt safe & secure with such a transparent company. Result: Investors put faith in Infosys by investing in its stock, which sent its share price soaring!
4. Intangible Assets: 21st century companies like Facebook, Twitter, and Google value resides predominately in its 'Intangible' assets – people, brand etc. as compared to 'tangible' assets – land, plant machinery etc. But unfortunately, the accountants have not yet arrived at a universally accepted scientific method for valuing intangible assets. No wonder accounts & finance fraternity label the process of valuation of intangible assets as an 'art' & not 'science'. Therefore, most companies do not take the trouble of reporting them. Not Infosys – it was among the 1st companies in India to realise that its value resides in its brand (Infosys) & its people. Therefore, not only did they get them valued but also presented it to shareholders as 'Additional Information'! They did not stop there – they also presented to shareholders an Intangible Score Card, which showed the Intangible assets residing in Infosys & how they were nurturing & growing them!
5. Creating 'millionaire' employee: Founders of Infosys believed in the philosophy that they should share the wealth & prosperity of the company with those who created it – employees. Therefore they came up with an attractive ESOP (Employee Stock Option Plan), which gave Infosys stock to its employees, catapulting them into the league of millionaires' overnight.
6. Rewarding investors: The founder's believed that investor, who reposed faith in the company, should also benefit from the prosperity of the company. Result: In the initial decades, Infosys rained 1:1 bonus & hefty dividends onto investors! No wonder Infosys stock was one of the biggest wealth creators for investors!
7. Founders on their volition moved out of Infosys: One by one, over a period of time, all founders, bid adieu to Infosys on their own volition. This is in sharp contrast to promoter led business in India. In almost all case, the promoter treats the company, even after it goes public, as their personal fiefdom & does not relinquish the coveted throne. And when personal reasons compel them to abdicate it, they ensconce their chosen heir to continue the family reign! Therefore, the sight of Infosys founders voluntarily handing over power & control was refreshing!
8. Founders did not impose their children unto Infosys: Another action by founders that endeared them to us was that they did not impose their children into Infosys! In India, this is an exception, not a rule!
These are some of the reasons, which catapulted Infosys into a league of an iconic company from India. Unfortunately, in recent days, some of these attributes have been tarnished just a wee bit!
————
A lot of you have been big fans of Rajesh Srivastava over the last 2 years on InsideIIM. His column – Strategy With RS has been a big hit. He has provided insights on a variety of brands and marketing developments across the world.
Now, he has created a one-of-its-kind course on Brand Management which anyone in the world can take on any device at any time. This is the exact same course taught by him at IIM and SP Jain Global. You can try the free sample of the course here.
Brand Examples used in this course – Nike, Kellogg's, McDonald's, M.S. Dhoni, Sachin Tendulkar, Virat Kohli, Coca Cola, Google, Ferrari, Captain Cook Salt, Starbucks, Pears, Sugar Free, KitKat, iPhone, Xiaomi, Big Bazaar, Walmart, Burberry, Gillette, HP, Ferrari, Louis Vuitton, Nirma, Tupperware, IndiGo, Dove, Nivea, Maggi, Cadbury Dairy Milk, Lux, Marlboro and Amitabh Bachchan.