'95% of the students who get admitted in SIMSREE are Engineers' – Prof Aashish Pawaskar, Admissions Co-ordinator at SIMSREE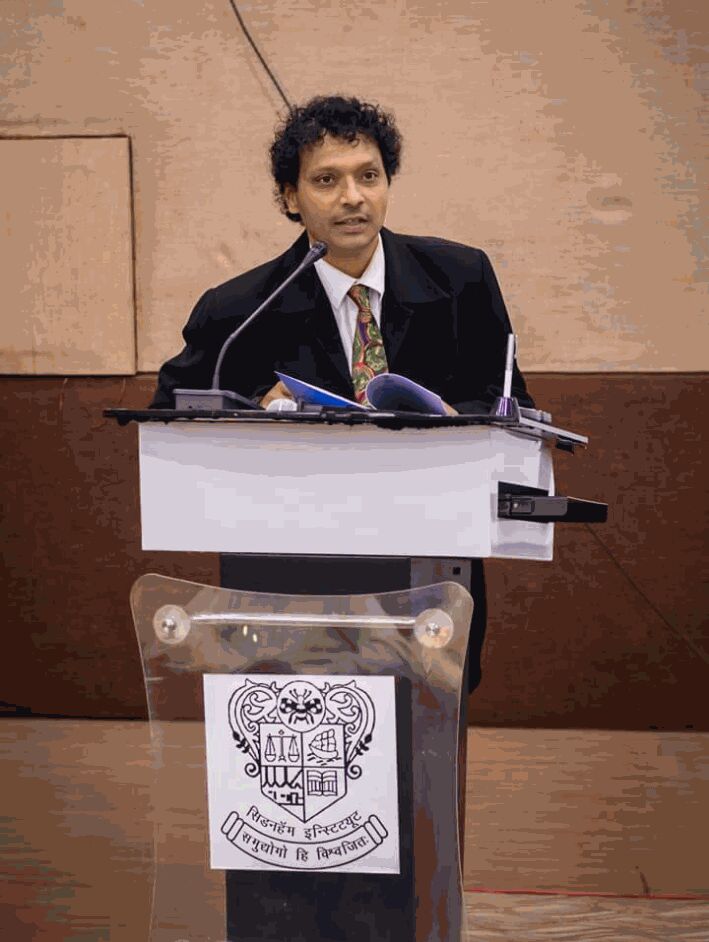 The MAH MBA-MMS CET results were out last month and the procedure for the MMS Admissions would be starting soon. Team InsideIIM spoke to the Admissions Co-ordinator, Prof Aashish Pawaskar at Syndenham Institute of Management Studies, Research and Entrepreneurship Education on various facets to the course and how he sees it developing in near future.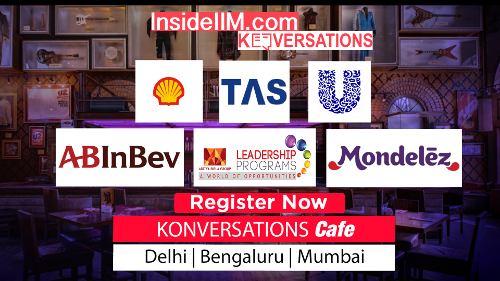 1) What is the selection criteria while recruiting students at SIMSREE?
The selection criteria while recruiting students at SIMSREE are various entrance exams.The exams are as follows
CET (The Directorate of Technical Education,Maharashtra )
CAT (Jointly conducted by the IIMs )
MAT (February MAT only.Conducted by All India Management Association (AIMA))
XAT(organized by Xavier Labour Relation Institute (XLRI), Jamshedpur.)
ATMA (Conducted by Association of Indian Management School(AIMS))
The admission process for both MMS and PGDM at SIMSREE is conducted by DTE in the month of May, June and July.The seats will be allotted on merit basis in CAP rounds by DTE.
2) Do you think it is wise to not include GD/PI's in the admission process? How does it impact the selection procedure and the quality of the intake at the school?
Though GD/PI proves to be an add-on to written/online exams for selection criteria, different interviewers have different 'style' of grading the interview, which brings in the variations in selection criteria sometimes.
To talk about the quality, most of the students taking admission into SIMSREE have got 99.2+ Percentile in CET or 99.92+ Percentile in one of the All India Exams.That defines the unmatchable quality and calibre of the students. Students since years have been successful in various National Competitions and also have maintained an excellent Placement record. The course, activities and electives are so planned in the curriculum that a student gets a good industry experience and proficient personality development during the two years.
3) Which national exam scores are accepted at SIMSREE? Please throw some light on how authorities arrive at cutoffs for different national exams.
The national exams like CAT,MAT,XAT and ATMA are considered other than CET exam. The Percentile of these exams is considered directly for All India Level seats and each exam is given equal weightage irrespective of their difficulty level.
4) What percentage of the intake/batch size normally gets admitted through exams other than CET?
15 % of the total students are admitted through exams other than CET.
5) How strong is the corporate connect at SIMSREE?
Being situated in the Corporate Hub of Mumbai, corporate connect at SIMSREE is very strong with regular guest lectures, HR Conclaves, 'Coffee with Alumni'. We also have an excellent and strong alumni base. Many of our alumni are CXO's of various multi-national firms.Some of the eminent alumni and corporate interactions are listed below
Ashish Bhasin – Director, Lintas
Ashish Hemrajani – Founder-CEO, BookMyShow
Avinash Kaul – CEO, IBN18 Network
Mahesh Balasubramaniam – CEO, Kotak Mahindra Bank
Neeraj Roy – CEO & MD, Hungama.com
SamitBhatta – Country Manager, De Beers India
Sanjay Behl – CEO, Raymond Ltd
Vasant Sanzgiri – Senior Vice President & Head (HR), ICICI Prudential Life Insurance
6) Please highlight the student diversity at your institution. Do you see any typical trend/pattern every year?
The trend which we can see every year is that about 95% of the students who get admitted in SIMSREE are Engineers.The remaining students are graduates from various fields like pharmaceutical, IT, computer science, hotel management, commerce, etc.
7) This year CET registrations jumped by 25% since the last year. How do you see the trajectory going further and the state of MAH MBA/MMS 5 years down the line? Do you think some changes are required to be introduced in the course?
The registrations are likely to increase with same rate in coming few years. Good positions, packages provided to the MBA graduates are main reason more and more students as well as working professionals are looking towards MBA as an opportunity to adorn their career.
I personally have observed that live projects, internships done by the students of SIMSREE have brought them great experience and learning, in parallel to the regular course.  So I think that all the Universities across Maharashtra should give more encouragement to corporate interactions and entrepreneurship.