How Do 99 Percentilers Gear Up For CAT | 30 Days To CAT
Hello readers!
So how are those nerves doing given that now only 30 days remain in the countdown towards CAT?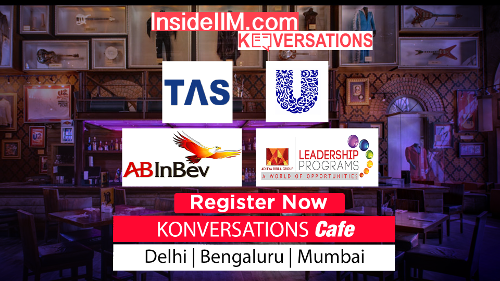 With barely a month to go, fear, stress and anxiety would normally flood you. But this is the stage which separates the men from the boys.
Given the intensity of competition and the constant setbacks in the mocks, sometimes you may also ponder whether to continue preparing for CAT or just leave it to the gods to somehow favour you on the D-day.
But even the gods only help those who help themselves, quitting should not be an option right now. Rather you should try to step up to the occasion and prepare with more vigour than ever.
"Hopefully, I can say this without sounding like a preacher but… remember to enjoy EVERYTHING. The things that feel good, the things that hurt, rejection, rage, struggle and acceptance. It's all going to make you better, stronger and more like yourself."
How to prepare with only 30 days remaining to CAT?
– Give mock tests: Now the frequency depends on your past mock scores, if you have been scoring between 80-97, try to give around 2-3 mocks per week. The same old mantra of analyzing and revising the mocks like hell will again apply here.
If you have been scoring below 80 throughout the mock season then try to clear your basics first, revise the TIME/Cl/IMS modules for theory concepts.
Now if you are one of those rare talents who have been scoring 97+ consistently then try to increase your pace. You can give even more than 2-3 mocks per week.
For everyone: keep revising all the basic concepts that you have learned at the end of every week.
– Train your body for the 3-hour session: Try to train your body and your mind to be on optimal performance for the exact 3-hour time slot of CAT. Every week, you should have at least 4-5 sessions in which you sit and study for 3 hours without any breaks in between.
– Solve past year CAT Papers (2002-2008): This would be the best way to revise all the basic, advanced concepts that you would have learned during your CAT preparation. THIS IS A MUST!!
– Try to avoid learning new questions/concepts in the last 1 week.
– Don't study anything on the last day before the CAT exam, chill with friends and family or watch some motivational movie.
– Stay Healthy: Please don't spoil your health as that is quite possible due to high pressure and hectic schedule.
– Be ready for any kind of change in terms of pattern, no of questions etc and don't take mock papers with any preconceived notions.
– Realise that we all have a weak and strong section, the winners just know how to extract the best out of themselves on the D-day.
Midnight Ruminations
"Ever tried. Ever failed. No matter. Try Again. Fail again. Fail better."
I have been in the situation that you are currently in on 3 different occasions and even after all these years I clearly remember the dates of my CAT exams.
25th October 2013, 22nd November 2014 and finally 29th November 2015.
The major difference between my first 2 attempt and the last one was that I went into the exam hall with a winner's attitude, completely trusted myself and solved questions without getting overwhelmed by the occasion.
I guess the famous Shahrukh Khan speech from "Chak de India" does stands true: that it doesn't matter whether you win or you lose, you will always remember those 180 minutes.
So what can one do to deal with all the fear and the anxiety regarding CAT? Given that many people's careers completely depend on it, that they have left their jobs to prepare for it and have no plan B, that it is perhaps their last source of redemption.
Give up on results.
'Karm karo, phal ki chinta mat karo' is the wisest message the Bhagwat Gita gives us.
Most of our decisions get affected because we wonder about their outcomes and consequences. But when you realize that you have little control over the final outcome, your efforts will be filled with more meaning and lesser fear.
So remain upbeat and remember that thousands and tens of thousands of people, not very intelligent and certainly no more intelligent than the rest of us, have mastered problems as difficult as those that now baffle you.
Karan Kakkar
A die-hard Roger Federer fan, Karan is a singer and a musician who plays three percussion instruments. After spending the first 24 years of his life in Delhi, he finally found solace in the beautiful campus of IIM Kozhikode. Known simply as Kakkar among his friends, he prides myself on having watched all the IMDB top 250 movies in a single summer long movie marathon. He served as one of the student team members/writers of insideIIM.com, representing IIM Kozhikode.