Sangharsh, IIM A B C L Sports Fest – Second Day Report

 After a thrilling start on Day 1, Star Sports Sangharsh 2017, the annual sporting competition between the 4 major IIMs, did not disappoint the least on what was an even more exhilarating Day 2. While the race for the overall championships is still raging between all 4 teams, some of the athletes have already drawn first blood, and tasted the sweetness of gold.
With a strong showing on Day 1, the girls from Lucknow followed it up by winning the first gold in Sangharsh 2017, by winning the Volleyball tournament, beating Bangalore 2-0.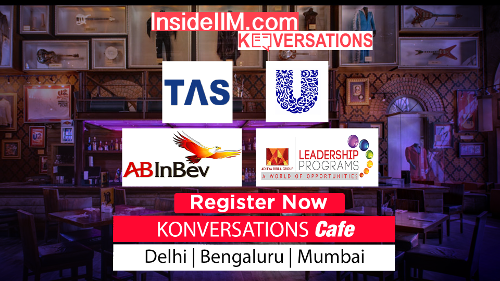 The day was cheerful for the hosts, IIM Calcutta. The Ultimate Frisbee team remained unbeaten on their way to winning the gold, cruising against Ahmedabad and Bangalore, before thrashing Lucknow in the final. The quality of the team was never in doubt, and they were never matched throughout the tournament. Calcutta also bagged the gold in Chess, seeing off the competition hurriedly.
Squash began on Day 2 to witness one of the most dominating performances by Ahmedabad, who scored 4-1 and 5-0 victories over Calcutta and Bangalore respectively. Calcutta though bounced back with a 3-2 against Bangalore. What remains to be seen is if anyone can stop the Ahmedabad juggernaut in this event.
With a long line-up on Day 2, many strongly contested matches emerged throughout the whole day. Lucknow pulled off a Liverpool-esque performance against Ahmedabad in Football. Trailing 0-3 at the half, a strong second half saw them equalize late and score a 3-3 draw. However, a later match ended in defeat for Lucknow at the hands of Bangalore. Ahmedabad and Calcutta played out a 1-1 draw in a match of equals.
In Indoor competition, Calcutta swept Lucknow in Carrom, and Ahmedabad in Men's Table Tennis. The hosts also smashed Ahmedabad in both Men's and Women's Badminton, with the girls also winning against Bangalore.
With the reported event updates, and much more action done with on Day 2, the race for the overall cup is still very much anyone's for the taking. With the hosts putting up a strong display across the board, expect the visiting teams to put up a strong challenge. With only the final day left, things are sure to heat up. Tempers flaring, adrenaline rushing, this is Star Sports Sangharsh 2017, and the action is all set to take up its fiercest form on the final day.
As Reported by IIM Calcutta Sports Council – Sangharsh Organising Team to Niteen Bali.
About the Author:
Niteen Bali is a second-year student at IIM Calcutta and a student team member at InsideIIM.