'Brain Haemorrhage, Temporary Paralysis, Depression, Yet Managed To Crack CAT And Get Into An IIM' – Ankit Gupta, IIM Rohtak – Best30 – Class Of 2019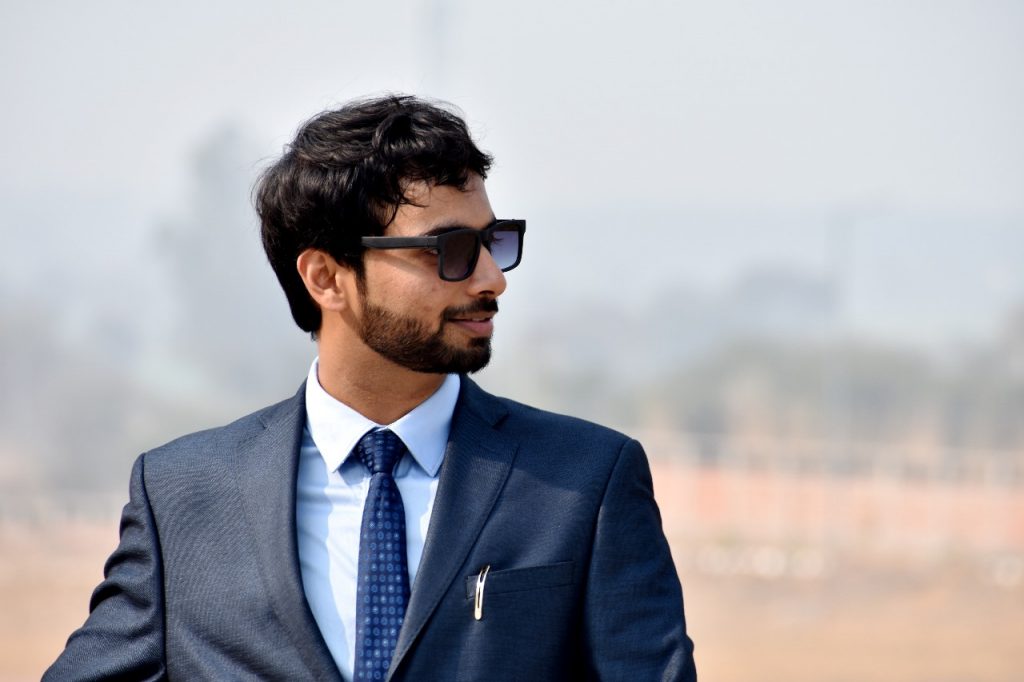 If Ankit Gupta were to define himself in one word; it would be: a Fighter. He has fought for his life twice, once during a major bus accident where he was very fortunate to survive and second time during a brain haemorrhage wherein he was temporarily paralyzed for a few months; but he is indeed proud of himself  as because of his strong will power and positive attitude, he not only recovered from them but also achieved great feats afterwards. He has been an avid sportsman since childhood and a national level swimmer and badminton player.
After schooling, he completed his Bachelors of engineering in Computer Science, after which, he worked with IBM as a software engineer. Currently, he is pursuing the last leg of his MBA journey at IIM Rohtak. He interned with Patanjali Ayurved limited during the summers, where he designed and suggested an automated process flow in E-Commerce trade to improve B2B and B2C sales targets.
Name an instance where you wanted something and went out of your comfort zone to achieve it OR Tell us the biggest risk you have taken so far in your life.
All my life I had heard people say things like the mind rules over matter. However, in my life, only when the old English proverb "Where there's a will, there's a way" rang true, did I come to believe in the immense power of mind and will.
Doing an MBA became my dream when I discovered the sheer potential and the opportunities that it encompasses a holistic development of one's personality.
Having set my mind to do so, I was faced by the worst fate – I suffered from a brain haemorrhage during 4th phase of an ongoing operation. This dreadful misfortune left me devoid of my abilities of speech and almost immobile and made me temporarily paralytic. I could not walk, talk, see properly and could not even hold the pen to write. The doctors had strictly advised total bed rest for at least 3 months and not to take the slightest of stress. After that, I started physiotherapy and speech therapy to gain co-ordination between my body parts and to be able to speak, respectively. But, along with these, a failing long-distance relationship in which I knew I was being cheated gave me so much stress that I went into depression and became suicidal. I used to tell my parents that I was going to MBA coaching classes but instead took 12 psychiatric sessions in order to cope up with the stress. Humongous mental stress along with extremely sensitive physical condition literally made me experience hell during that time. But, somehow I managed to crack CAT and other MBA entrance examinations and finally landed in Indian Institute of Management. This was nothing less than a miracle and it was during that time that I realized, "Where there's a will, there's definitely a way."
When was the last time someone relied on you? OR What did you do which was purely for someone else – a truly selfless act.
For an act to be selfless, is it necessary for it to be heroic?
I haven't done anything that can be called "heroic", but there have been a lot of times when people have relied on me and I daresay, I have lived up to the expectations.
One such incidence that I could recall took place during my class 12 pre-board examinations. It was a chilly winter day, I stepped out of my house ready to go to school. I was prepared for the examination that day. Pre-boards can be a mighty big obstacle for a 12th grader. However, the examination is not what I remember that day for, when I look back today. While walking down my daily route I spotted something out of the ordinary. I saw a homeless man by the side of the road, so fragile and weak. He looked emaciated, battered by the cold, with no warm clothes on him. He was asking for help in his weak shivering voice. I stopped dead in my tracks. " Empathy is finding echoes of another person in yourself". At that moment, the thought of that man's suffering made me shiver too.
On the one hand, I knew I would get late for my exam if I were to stop and help him, but on the other was my conscience, denying me a step further towards school. Then I made a decision that still makes me feel pride. I rushed back home, and pleaded my mother who was shocked to see me back, to find a blanket. I ran and gave the blanket to that old man. Although I was a little late for my exam that day but the blessings that man showered on me and the look of joy on his face were far more important.
I knew then that my deeds, however small, or seemingly unimportant, can make a big change. I realized that nothing gives one more satisfaction than doing something for someone without expecting anything in return.
Tell us about a time when you disagreed with an opinion/idea/decision. What did you do about it?
I've been a National level Badminton player, so one such event that I could recall right now took place many years ago when I was mistakenly put in a wrong age group during the Open State Badminton Championship at Ujjain.
My coach and I tried very hard and pleaded with the officials to allow me to play in the correct age group but they were very adamant and did not understand and decided that If I wanted to play, I would have to play in the elder age-group.
Unfortunately, I had to compete with players who were much elder to me. I ended up being very sad and disheartened by the incident as I had practised very hard to win the championship. I had almost given up and decided to step out from the tournament, but after encouragement from my parents and my coach, I somehow gathered courage and decided that I will not give up and perform to my limits and give my one hundred percent to the game.
I played with competitors who were almost double my size and to my surprise I defeated 4 of them and reached the semi finals of the tournament when ultimately I lost to All India rank 4.
After the game, I still remember how everyone stood and clapped for me and my competitor himself came and congratulated me for my efforts and spirit. I still get goosebumps when I think of that Incident. I was so delighted and filled with so much confidence afterwards that I won the next two tournaments and made a place in the contingent to represent my state in the Open National Championship.
What is the one thing you can claim to have some level of expertise or depth of knowledge in – it could be anything – a subject, a sport, a hobby, a venture, an initiative which has led you to do deep work in that field?
I have always been a passionate sports lover and an avid sportsperson since my childhood.
I grew up in a small town playing the beautiful game of badminton, a game requiring huge confidence, quick reflexes and extreme alertness. It was my passion for this sport and the fight to strive for success that I learned playing the game, which helped shape me into the individual I am today.
In my early childhood, I would spend hours playing the game with my friends here and there in the neighbourhood. Every day after my neophytic practice sessions to compensate for the lack of professional guidance, I would spend my time glued to the computer screen watching videos of badminton players of the likes of Gopichand and Pater Gade. Seeing these sportsmen showcase their skills, managing to score in the most unthinkable of ways left me awestruck and intrigued to the core.
I took notes and tried to incorporate their shots and tricks to the best of my capabilities into my game, and I daresay it helped me enough to represent my state and my college in several All India National Badminton Tournaments and come out of them, undefeated.
It was the zeal in me for the sport and having faced the hardships while training without any guidance and facilities that led me to take some steps which fill me with immense pride. I started coaching the youngsters of my neighbourhood in the summers, pouring out all my knowledge from my experiences, the wins and losses into their young, enthusiastic minds. With the help of my father, I was able to convince my neighbours into funding and constructing a state of the art synthetic badminton court in the neighbourhood. This court has now seen the grit and hard work of a number of players who have reached great heights in the sport.
And this is how I put the experience and skill garnered over many years in the game towards realizing a lifelong dream.
If 10 Million Dollars (approximately INR 75 Crores) is given to you to use it any way you deem fit what would you do with this corpus?
Society old age home plus orphanage school hospital expectations lifestyle investment parents satisfaction… link all to your past life experiences
Stumbling upon $10 million can be a surprisingly perplexing predicament. One would think they would know just how to spend all that money, but one can be surprised by the heterogeneity of one's desires.
I for one, off the top of my head, can only dare to amass a list of things I would like to do with said corpus. Having been a passionate sports lover and sportsperson since childhood, it has always been my dream to be able to give back to the sporting community which helped shape my personality in so many ways. I would like to develop a state of the art sports complex which provides sports amenities at reasonable charges to those with talent and in need. Being a national level swimmer and badminton player, I have faced and seen the struggle of individuals without resources and thus I would love taking the responsibility towards the development of sports and would definitely like to contribute to this cause.
As a child, I had always been taught about having empathy towards those that need it. I often visited orphanages when I was in school and I am familiar with the plight of such institutions. If given the resources and opportunity, I plan to start a foundation which houses orphans and the elderly alike, aimed to provide a chance at companionship and nurturing for both. The society would have a school, recreation facilities, hospital and other programmes aimed at holistic development for the children as well providing adequate care to the elderly.
Also, I would use the remaining money for investment purposes so that I can earn a profit and fulfil the rest of my dreams.