A CA At IMT Ghaziabad – Many Roads To MBA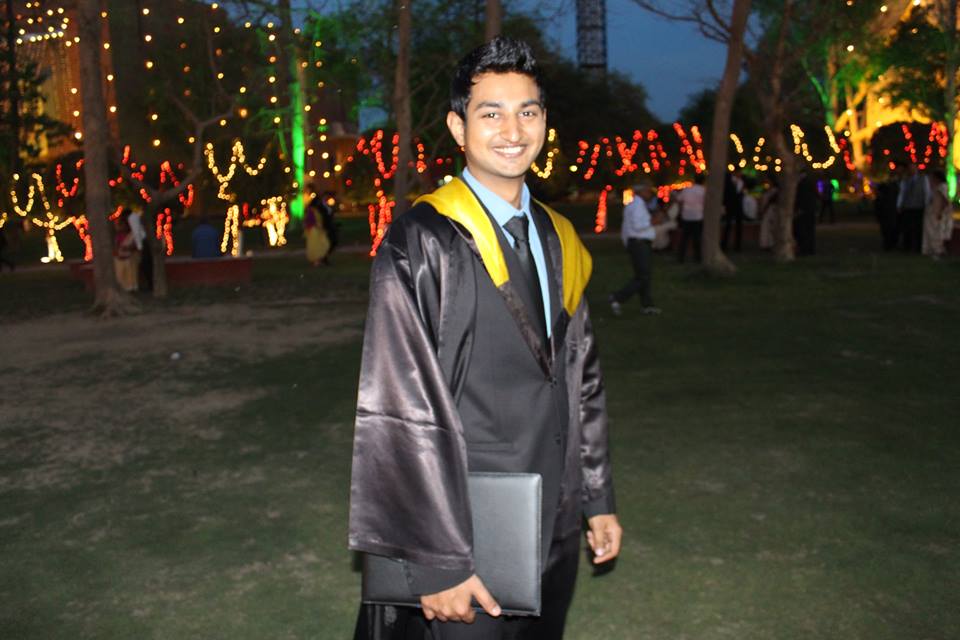 Shailesh Periwal is a native of Rajasthan who did his B.Com (Hons.) from Calcutta University in 2010 and became a Chartered Accountant in November 2011. He did his PGDM (Finance), 2014-16 batch from IMT-Ghaziabad and is currently employed as an Investment Banker with a leading MNC bank in Bangalore.
                       IMT Ghaziabad campus
How did it feel to be one of the few non-engineers at IMT Ghaziabad? Challenges you faced and how you overcome it.
Coming from a non-engineering background to a place where most of the students were engineers made me stand out from the crowd. I was able to carve out a place for myself but then it took time. I was unfamiliar with the residential college set up which initially was challenging but then I gave myself time to set in and eventually after a couple of terms things went on smoothly.
What prompted you to take the plunge and pursue a management degree after completing your Chartered Accountancy?
After clearing CA, I went on to work with one of the Big 4s in audit and assurance division. Primarily, there are two reasons that prompted me to pursue MBA-Finance. First is my interest in studies. I like attending lectures, learning new stuff, and honing my skills. The second reason is I had time in my hand where I had the liberty to go for 2-year residential program. I had gained 2 years work experience by the time I was 24. So in a way 2-years work experience helped me during my MBA.
Being from a non-engineering background, how was it to prepare for CAT? What was your preparations strategy? (core strengths and weakness)
Given my work experience wherein working on excel sheets became an integral part, coming back to mathematics was difficult. Initially, I struggled to concentrate on the subject because I was out of touch with studies but then appearing for CAT in 2014 was my first and last chance. Mathematics had never been my strength but then I was confident that once I start off in a full-fledged fashion I will pull it off. All it took was patience and time. I took weekly mock tests to see where I stand amongst peers and worked on areas where I didn't do well. Also, I took time bound individual subject tests with varied difficulty levels.
Did your academic background help you have an advantage in terms of academics at the Business School?
My academic background (finance) actually helped me in managing other subjects better. I could devote more time learning non-finance subjects like marketing and operations since I was well versed in economics and finance. Also helping peers with the finance subjects like Financial Reporting, Corporate Finance boosted my confidence that I could manage those subjects in a couple of hours.
  Shailesh taking a Corporate Finance session
How has your journey at IMT Ghaziabad? How do you think exposure to management education has honed your skills or added a new dimension altogether?
Journey at IMT Ghaziabad has been remarkable. Right from attending lectures to working on projects to presentations to participating in various B-school competitions, IMT provides you with a plethora of activities to perform. It depends on the individual where he/she wants to head. As for me, I have become more efficient in managing my time and priorities. More than technical skills, it's the change in outlook that I gained over here. Viewing things from different perspectives, building a strong professional network all are part of these two years at IMT Ghaziabad
Any message for those who wish to join a B-school, from unconventional experiences such as yourself.
Two things that I'd like to convey. First is, if you wish to join a B-School be clear on the goal that you wish to achieve and whether MBA is a good fit or not since you will invest two precious years. Second is if you are determined then don't give it a second thought. Just go for it. All the best.
————
 About the Author: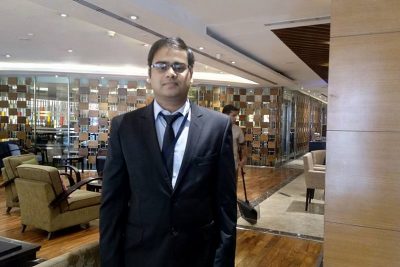 Pranjal Joshi is a student of PGDM (Executive)/PGPX at IMT Ghaziabad, which is a 15 months full-time residential programme.He is a Bachelor of Engineering in Computer Science and hails from Jaipur, Rajasthan. He has been passionately writing articles, blogs, essays etc. for different magazines, websites, newspapers and portals for more than a decade. His areas of interest include politics, social causes, sports, current affairs, spirituality and general issues etc. He loves to express himself as a public speaker and a prolific writer. He substantiates his writings by means of constructive criticism and satire, he is well-known for his ability to express the truth seamlessly, his thought provoking ways of judging  and explaining characters and situations enlightens the audience.Pranjal loves to travel and socialize and is an avid art lover.
Give your feedback to the writer at  pranjal280@gmail.com
Shailesh Periwal can be reached at  shaileshperiwal@hotmail.com
Pranjal Joshi
Pranjal Joshi is a Software Engineer who did his MBA from IMT Ghaziabad. He has been passionately writing articles, blogs, essays etc. for different magazines, websites, newspapers and portals for more than a decade. His areas of interest include politics, social causes, sports, current affairs, spirituality and general issues etc. He loves to express himself as a public speaker and is a prolific writer. He substantiates his writings by means of constructive criticism and satire, he is well-known for his ability to express the truth seamlessly, his thought provoking ways of judging and explaining characters and situations enlightens the audience. Pranjal loves to travel and socialise and is an avid art lover. Give your feedback to the writer at pranjal280@gmail.com