'A Campus That Students Across Most B-schools In India Can Only Dream Of' – Anuj Mandanna, TAPMI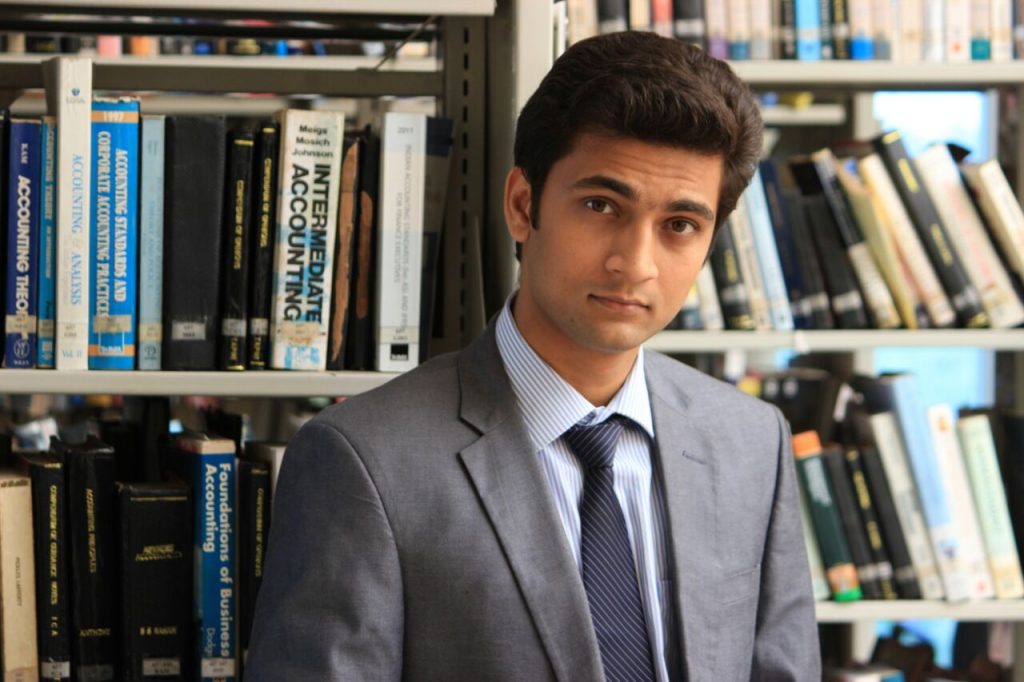 InsideIIM.com brings to you an interview with Anuj Mandanna, a student of T.A. Pai Management Institute (TAPMI), one of the leading management institutes in India.  He is the President of the Student Executive Council of TAPMI.
He shares his experience at TAPMI and believes that TAPMI has a campus that students across most B-schools in India can only dream of. The wide array of courses and electives offered, which gives students the opportunity and skillset to be updated across specializations makes TAPMI special
Anuj in his own words…
1.Brief Introduction about yourself
Having grown up as an army Kid, I spent my childhood all over the country but finished my schooling, both 10th and 12th, from Mount St. Mary's, Delhi. I then pursued Civil engineering from R.V College of Engineering, Bangalore, and have about 4 years of work experience in the construction sector with L&T, ECC and Sobha Developers. I currently serve as the President of the Student Executive Council of TAPMI, which is the body that acts as a liaison between management and the students.The council also organizes and helps in various institutional building activities and events.
2.Tell us something about your academic journey
The academic journey so far has been rigorous. Every day has numerous pre read, case preparations, quizzes (something we call moodles), presentations and submissions for all courses all at once. This rigor provides a key focus on time management, working as a group as well as individually to meet these deadlines. I found the experience different from what I had been through so far. The focus is not on the conventional concept of studying but rather, it is all about understanding and applying oneself to real life circumstance. Every student at TAPMI analyses close to 200 business cases through class discussions and simulations. The insight gained through these teaching methods is phenomenal.
3. Was MBA always a part of your academic plans? How did TAPMI happen to you?
Not really. There was a dilemma back when I was doing my engineering on whether to do my Masters in Civil Engineering or to do an MBA. When I started working it became clearer that an MBA would complement my strengths and career prospects.
I wrote CAT a couple of times. In my second attempt, I got a good percentile and went through the processes of different institutes. TAPMI was closer to home (Bangalore), had great infrastructure, a beautiful campus, and great placements. It was climbing fast amongst the B-Schools in India. Additionally, Manipal is a beautiful student town. Weighing all these advantages, choosing TAPMI was quite easy.
4. What do you like the most about TAPMI?
The best part about TAPMI is our campus and the people – peers and faculty included. TAPMI has a lush green, 42-acre campus nestled in the hills of Manipal. A campus that students across most B-schools in India can only dream of. With the state of the art infrastructure, hostel amenities, open air movie nights, starry skies and beautiful landscape, TAPMI gives you a unique experience. Campus life, both curricular and extra-curricular, is bustling with activity through the day and night. The people that I have interacted with have contributed immensely to my growth over the past two years. MBA is about learning through your peers and the diversity of students in TAPMI has offered me just that.
Another highlight at TAPMI is the wide array of courses and electives offered, which gives students the opportunity and skillset to be updated across specializations.
5. Tell us about the most interesting experience that happened in the last year that changed your outlook towards the B-Schools studies.
Being part of the student council, the entire year has been packed with institutional events, making things extremely hectic. Managing time between academics and other commitments was quite a challenge. This taught me how to prioritize my work. Over the course of this year, I have interacted with a lot of different people, in different situations and learnt how to effectively handle the challenges arising out of this diversity.These experiences have significantly helped in improving my negotiation skills.
6. What kind of competitions, events, festivals happen in your college?
We have a total of 18 committees of which 11 are event specific and the others are operational in nature. We have committees that organize competitions, internal and external, for every specialization. Disha is an HR conclave organised by the HR forum which brings over 50 of the biggest industry names to TAPMI. Finance Forum organises Finomenal, the annual finance conclave and Manthan, a budget discussion which provides an outlook from representatives of both academia and industry. Atharva is our flagship B-school event that draws participants from across topB schools of the country. BrandScan is a disguised marketing research fair that is organised by TAPMI in Bangalore, Manipal and Kundapur for the industry that caters to the urban, semi urban and rural segments. Quiz on the Beach is our Trademark Business quiz hosted on a beach with qualifiers spread across numerous Indian cities and also includes 2 countries, Singapore and UAE. Our operations conclave, Scope, gives students the opportunity to interact with industry experts. Additionally, we have a social endeavour group, consisting of students who take up social initiates to give back to the community. Speed, our intra college sports event spans over 2 months where teams battle it out with gusto. At TAPMI, we celebrate all major festivals from states across India; includingOnam, id, Diwali, Christmas, Durga Pooja, Pongal and Lohri to name a few. A home away from home, our campus comes alive on such occasions with students playing games, having traditional festival meals and decked in their ethnic best.
7. Tell us about your summer internship.
I interned with Deloitte U.S India and it was an enriching experience. Within 2 months, I developed a certain attachment to the company. We interacted with people at different levels of the organization. Interactions with senior level leaders of the organizations gave me a great insight as to how the business works. We were trained by the company and given problems and cases to solve and present to a board. It gave me an experience on how to connect with cross functional teams and with people across boundaries. I learnt how to work with people seamlessly even when they are not in the same city or office.
8. How important do you think is the involvement in Extra- Curricular activities? How has been your involvement?
I believe that it is extremely important to participate in activities outside of regular course work as it helps build practical life skills. These experiences help develop lessons in negotiation, team building, conflict management, competitiveness and builds ones overall knowledge base. By participating in such activities, one gets to build invaluable connections with different people, build social skills and develop a work ethic.
Having been a part of the student council, I have been actively involved across activities that TAPMI had to offer. This has given me the opportunity to build a strong network and gain perspective while interacting with others through extra-curricular activities.
9.Lastly, any message for your junior batch at TAPMI?
This institution has been in existence for 36 years now and has produced leaders across all spheres. All the success this institute has enjoyed has largely been due to its Alma mater. The upcoming batches must ensure that they live up to the high standards that the industry has come to expect from a TAPMI student.
Also, these two years would probably be the last two years of campus life for the majority of the students here. I would like to tell them to find what they love, move out of the comfort zone, never settle for plan B and most of all enjoy themselves because these two years will be something they will definitely cherish and miss once they leave TAPMI.
This is a Promoted Feature