A Campus Tour of IIM Calcutta- The Land of The Seven Lakes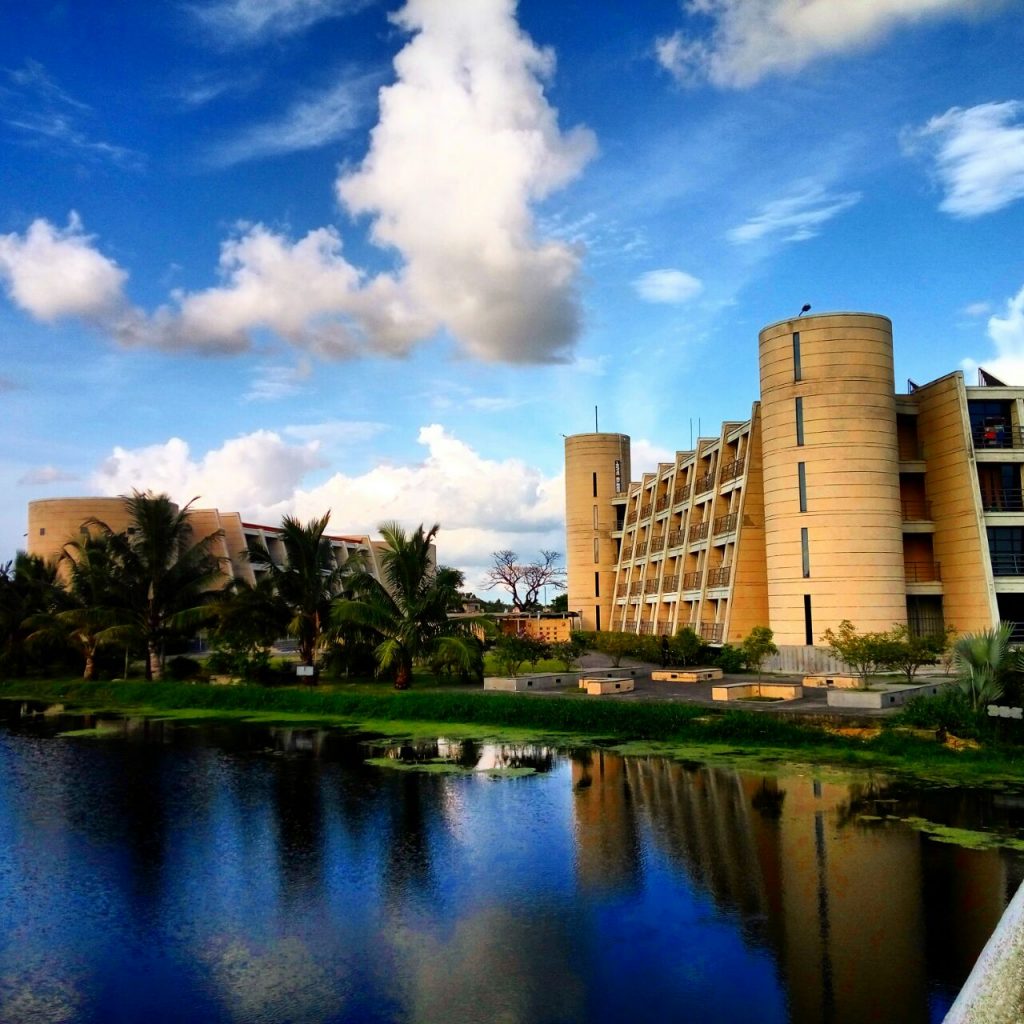 The campus of IIM Calcutta, or 'Joka' as we fondly call it, is beautiful in its own way. Well, to set the record straight, despite being the biggest campus among the Holy Trinity in terms of area, it certainly is not as well-maintained as the other two. Though that in no way means it is any less beautiful, after all it is the campus of The Seven Lakes, the lakes which were envisaged to symbolize  'cauldrons of knowledge'. The lakes, like almost all other significant structures on campus, have a great deal of history behind them. The Seven Lakes symbolize seven of the most legendary professors of the institute. Myth has it, whenever the lakes overflow, the placements skyrocket for that year. Besides, the campus is essentially a bird sanctuary, and provides ample opportunities for budding ornithologists, or photographers,(or perhaps even mere admirers of natural beauty) to sight birds of different species. And to add to that, one gets to see some rarely sighted animals such as the Monitor Lizard(whom we affectionately call 'Monty'), swans, and ducks.
Now, let's take a look at the hostels, because it's the hostel life that separates a good b-school from a great one. Well you can thank your lucky stars if you get a lakeside room at Lake View Hostel, a place which is hardly any less than some of the popular hotels and resorts we have in the City of Joy. The remaining ones, Old Hostel, White Hostel, and New Hostel are pretty decent too.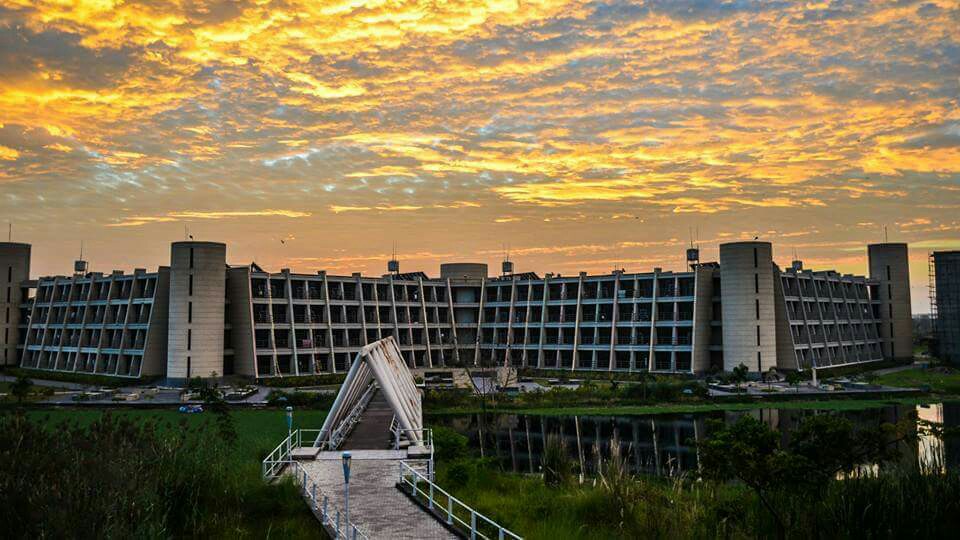 ( A glimpse of Lake View Hostel)
One can stand for a while on the bridge you see in front of LVH; the water gushing, along with the soothing breeze, gives a heavenly feeling.
The Food: Well this is one aspect of IIM-C that you can hardly have any complaints about. The mess food is one of the best you get in any educational institution, both in terms of quality and variety. Apart from that, there is a café, a Subway, a CCD stall to please your taste-buds.
The Auditorium: The venerable IIM-C auditorium, hosts some of the important functions such as Convocation, Conferences, Student Events, and Talks. The facility seats 700+ people, and is one of the most beautiful auditoriums among any campus in India.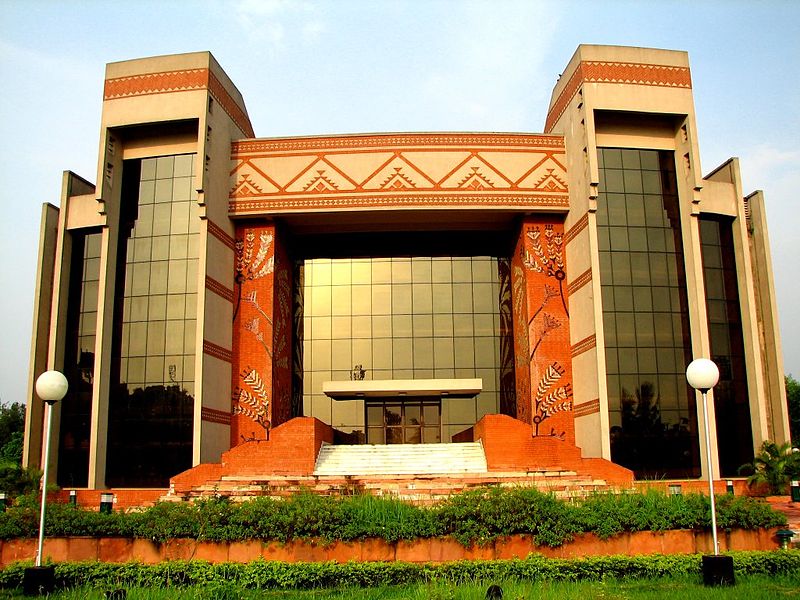 Mini Howrah Bridge and Jetty: These are two of the most iconic structures in the campus. The times you spend here, would remained carved in your memory forever. No wonder, these places hold a special place in the heart of any Jokar.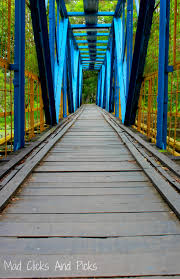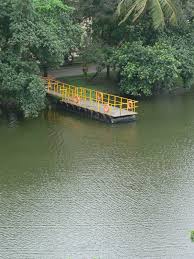 The Sports Facilities: There is no dearth of sporting facilities, with tennis, basketball, badminton, etc. courts, along with a well-maintainted gym and swimming pool. Now, kayaking has also been started, providing adventure enthusiasts a field day.
Interaction with seniors: IIM Calcutta being a student-run campus, it's essentially the PGP 2's who guide the students through anything and everything, be it academics, sports, or placements. Any student, finding it a bit difficult to catch up, gets any help possible from peers and seniors alike. That's why the saying goes, "In Joka we leave no one behind".
Besides all these, there are host of Clubs and Student Interest Groups catering to different co-curricular and extra-curricular interests of the students. The Choreo Club, Dramatics Cell to the Marketing, Consulting Clubs, all provide ample exposure to students seeking to widen their horizon beyond academics.
So that's a short little tour of the 135 acres of dreamland- IIM Calcutta. The multifarious facets that the campus life has, ultimately helps the overall development of students, aspiring to be managers of the future. We do mean it when we say "Joka is not just a place, it's an experience".
——-
About the Author:
Rahul Das is a PGP 1 student at IIM Calcutta. He completed his engineering from Jadavpur University, Kolkata , in 2016, and scored 99.94%ile in CAT 2015. He takes interest in music, dramatics, and football.