A chance anybody would like to "Steal" – Internship with Tata Steel (Inspire'15)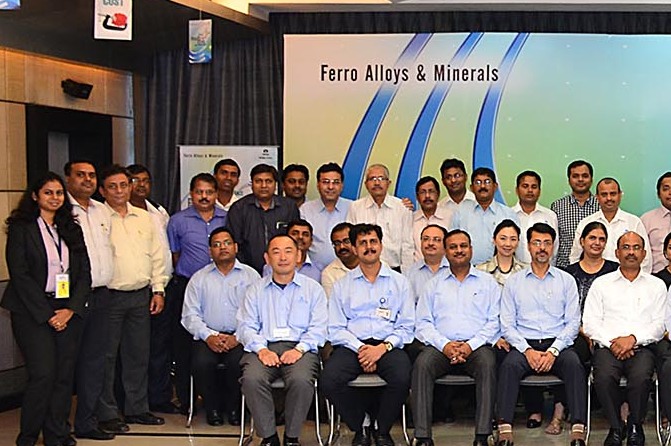 The Prelude:
The euphoria of making it to one of the top 15 B-schools in India didn't last too long. Before I could sink in my excitement came the "Summer Placements" and within no time they announced "Tata Steel on Campus". After an eventful day of making it through the shortlist, GD and interview, I tucked myself to sleep only to be woken up calls and messages congratulating me. Yes, I was going to be part of the "Fortune 500 Company"! Excitement knew no bounds. And so, after a long year of endless assignments, projects and exams, the journey to Jamshedpur (Indeed the city of Tata's!) for my induction finally happened. The induction felt like a dream – personalised goodies, a comfortable stay, a guided tour of the plant and a one-on-one interaction with  the best minds in the company. As the 2 magical days in Tatanagar flew by in no time, I reached Kolkata – my abode for summer.
Kolkata – The Beginning
Kolkata does have an air of warmth (both literally and figuratively) but even Tata Steel didn't leave any stone unturned in making the 37 Sales & Marketing interns feel at home. As soon as we reached the station, we had cab drivers waiting for us who gave a hearty welcome and helped us with our luggage. The accommodation provided was infact not comfortable; it was LUXURIOUS! The spread of breakfast, personalised attention and the room service – well, life couldn't get any better! The jaw-dropping didn't stop there – the sheer view of the majestic Tata Centre in the heart of the city just left me awestruck. After another round of induction which gave an insight about the various departments in Tata Centre, I was introduced to my project guide in the Ferro Alloys and Minerals division and project partner, Mrudul Parikh from JBIMS. As we exchanged our pleasantaries, our guide said " I am sure you would make great value addition to end-user mapping and pricing for Ferro Manganese". Though I was finding it hard to comprehend the statement in one go, I nodded and said "Yes ofcourse Sir. Will give it my 100%" with a bright smile.
Internship Hardships!
The honeymoon period was slowly beginning to fade away. I had to stand in the scorching heat for 15-20 minutes to get a cab or walk for about 10 minutes to get into one of the crammed metros to reach my office. Once I reached my office, my day would mostly revolve around going through innumerable journals for secondary data collection and documenting important findings. Now, the challenging part was not just going through the 300 page reports but also assimilating and correlating the data with the current trends. With absolutely no domain knowledge about the steel industry, this truly seemed like a Herculean task! Then began the gyaan sessions with people handling different functions within my department. Their knowledge and expertise on every aspect of Ferro Manganese never failed to amaze me. Once the foundation was set, we got started on a questionnaire which after umpteen iterations and corrections from our guide finally got ready for use.
But the trouble didn't end here. Infact it had begun. Now since our distributors were spread across different corners of the country, it only made sense to talk to them over phone or mail them across. "Call us back", "Caught up with other work", "Will get back to you as soon as we have time" were the one-liners we kept hearing before the line disconnected. We got so accustomed to these responses that we could actually guess what they were going to say just by hearing their tone. As the data collection was taking time, we thought we would simultaneously work on the pricing model. After meetings with the concerned departments, the model finally looked like it was taking shape. Then came the Mid-Review. We were confident about presenting what we had done until then only to realise the basic premise  with what we had started was a major flaw and we had to rework the whole project from the scratch. This seemed like a phase of no return. At that point, I only had 2 choices- Giving up or Giving it my all; I chose the latter!
The Final Show!
After the mid-review, there was a drive and determination to complete the project; 10-12 hours in the office didn't seem to be enough anymore. We used to work on certain things back in our hotel too. But soon things started falling in place and making sense. We were beginning to see a structure in where and how much Ferro manganese goes into the making of different kinds of steel. Distributors started giving us time and information and that helped us in plugging a lot of gaps. Also, multiple inputs from veterans in our department helped us create a "Customer Priority Matrix " which generated accurate results even with the fluctuating market conditions. The pricing model also took form once we got the concepts of cash flow right. It was during these interactions with different people in our department, we realised there was room for improvement in transportation and logistics which could optimise the production cost. We vouched for these ideas too though it was not in the scope of our project. The D-day came and it was show-time. Heads of our department were all seated, waiting for us to begin our presentation. As I started and kept taking them through the work, there were questions but that didn't seem to deter me anymore. Anything and everything about Ferro Manganese was on my fingertips now. I answered them with ease. As we concluded the presentation, the only words that resonated in the midst of a thundering applause were the remarks from our chief " I am very happy with your efforts. Great job done!". It was a happy ending afterall.
Joyful memories of the city of Joy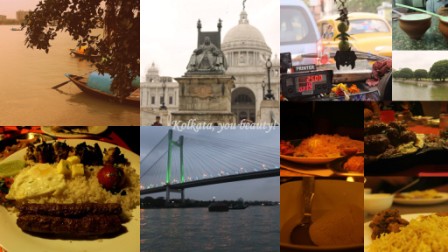 Now it would be really wrong on my part if I said I only slogged the entire 2 months. Kolkata experience was truly one of its own. The department lunches and dinners during the Annual Business Plan meet, the yummilicious Fresh Fruit pastry cake from Taj Bengal for birthdays, the amazing presentations during the sales pitch and distributor meet – are things I would always reminisce. Admist hectic work schedules, I managed sampling some of the best flavours during my lunch hours with inputs from my guide and Kolkata friends. Trust me, the City of Joy definitely has a lot to offer beyond  KC Das Rosogullas and Mishti doi! The scouting for dinner, weekend outings and endless banter at the breakfast buffet with co-interns sharing their stories – the experience was truly enriching. Whether it was the shouting and hooting at Eden Gardens, the boat ride in Princep Ghat, admiring nature's beauty in the tranquil Dakkhineswar and Belur Math or exploring the streets of Gariahat and New Market – each place had its own charm.
Whether I get a PPO or not, Summer 2015 memories will be etched in my heart for a lifetime for it helped me evolve not just professionally but even personally!
Penned by:
Akshita Kanumury, currently pursuing MBA from Xavier Institute of Management, Bhubaneswar. Will be majoring in Marketing and Operations by 2016.
The Real Me ~Foodie~Travel junkie~Clickoholic~Blogging maniac~Stereotype Breaker (Yeah, I am South Indian and not a MADRASI!)