A consultant, a topper, core member of Manfest-Varchasva with a TAS PPO who writes blogs- Impressive Indeed!- Prashant Nagpal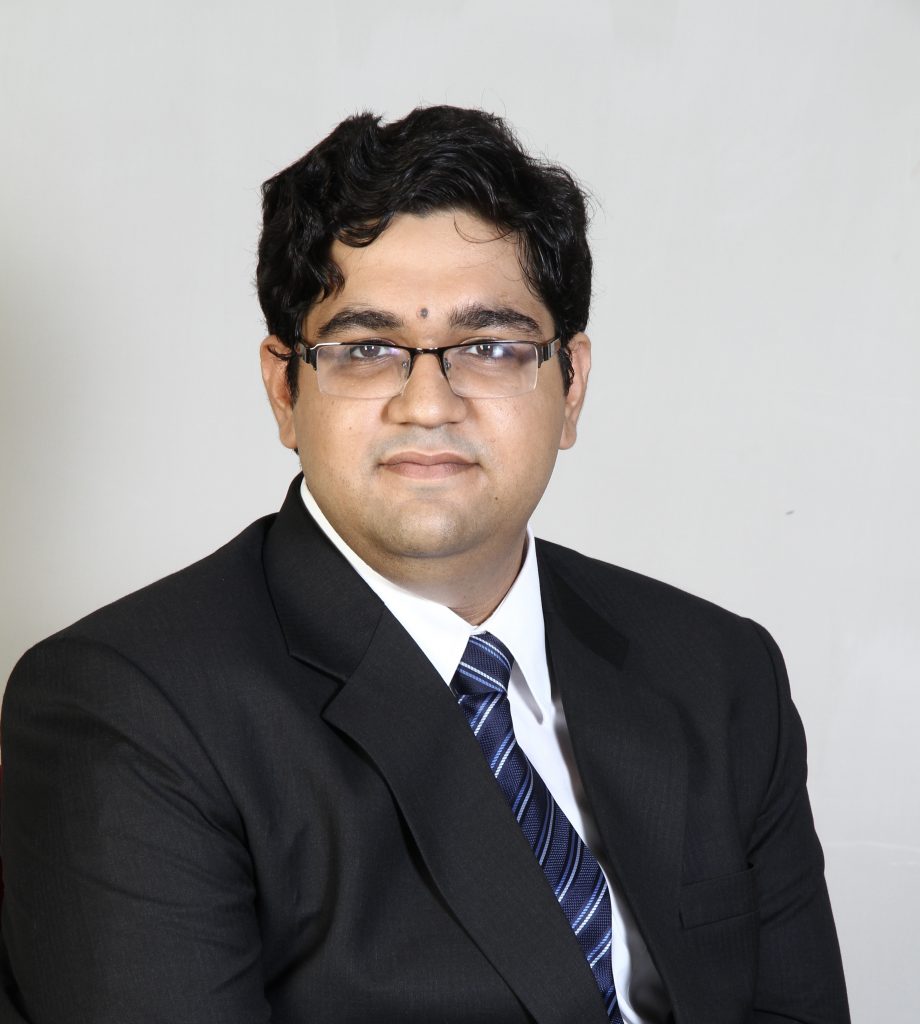 This story is part of our series "Lions of Lucknow" where we attempt to peek into the lives of some interesting and diverse profiles at IIM Lucknow. This is the second story in this series where we delve into the life of a topper, Prashant Nagpal, IIM Lucknow Institute Ranker 3. Read the earlier about ISRO Scientist-turned MBA student Raj Kumar.
Please tell us something about your background.
I was born and brought up in Faridabad, Haryana. I pursued my engineering from BITS Goa in Mechanical Engineering (2011). Thereafter, I worked as a process consultant for 2 years. Actually, to be honest, my first love is philosophy. I thought I'd make a career out of it. That could not happen. But there aren't any regrets either. I met so many people who made the experience worthwhile.
Goa helped of course (I say with a wink 😉
Hahahha…Yes, it did.
The first glimpse of a college that you get is when you go for your GD and PI. What did IIM Lucknow seem like to you on your first encounter?
IIM Lucknow seemed hostile…very hostile. I had worked for the airline industry and the professor interviewing me knew in and out about the sector. As a marketing man, he personally did not like the industry. Do I need to say what happened during the interview (says with a grin)? I was ripped apart!
I didn't know the very same professor will go on to become one of my most favorite teachers here.
Is the life here actually hostile?
No. It isn't hostile. It is laborious though. IIM-L is known for its academic rigor so this was kind of expected.
You are among the top three rankers of your batch. So has Prashant Nagpal always been a topper?
Naah. I was a topper during school. During college, I was decent- an 8 pointer- but not a topper.
I think the 4 day induction that we all went through in the beginning set my pace right. It knocked my breath out to say the least, but I took those 4 days very seriously. That mode of operation continued even through committee selections. So effort became a habit.
I never imagined that I would sleep for a calculated 4-5 hours every day. But I did and here I am (smiles).
A clichéd question but what defines you more- knowledge or marks? Do you think attending classes are important?
Pursuit of knowledge has always been like a passion. I am interested in philosophy which is nothing but a love for wisdom. So yes I'll choose knowledge, hands down. In fact, while I was amidst intensively seeking knowledge and learning from my work in the committee (the practical aspects of management), my grades fell a little.
You learn a lot from classes. No doubt about that. It is a common notion that things like networking and the like are the most crucial aspects of an MBA. I tend to disagree. For instance, for the last 5 years I did not look anywhere but at marketing as my specialization but it was only through attending a course on strategic management by one of the most fantabulous teachers and her pedagogy that I have become fond of this field also.
So Prashant, you are a core member of Manfest-Varchasva, the committee that organizes IIM Lucknow's most sought after Annual Business, Cultural and Sports Fest.
Yes, that's right.
 I see around the room where we are sitting and can see nothing but magnificent posters on the walls, event posters on the table and people coming and going at all times and discussing event related issues with you. I can see the passion. The event is round the corner. What is your role?
We are working day in and out to make sure that everything happens seamlessly and that this spectacle far exceeds anything in the past anywhere. In my first year I was responsible for literary events and was the media coordinator for Varchasva. Now I am more involved in sponsorship and mentoring the juniors.
The Manfest-Varchasva Team
You interned with TAS. Not just that, you are one of those very few privileged people to have got a PPO from them. Tell us about it all.
I put in a lot of effort on my TAS application form. It caters to different aspects of your personality and I did not take any external so called mentoring for filling the form. You are who you are.
My interview was a 50 minute of dialogue where all I was asked to do was to convince the panel why I am who I am! It was very intense.
I worked at TATA STEEL for my internship. Having worked in a 700 employee company, seeing the detailed structures and processes of a 40,000 employee company was a learning in itself. I worked on starting a business plan- launching a new product line, to be specific.
As far as the PPO is concerned, I think the reviewers could connect with the learnings that I had. Most importantly, I was honest throughout the process. Believe it or not, it matters.
You also write a blog…What are your other hobbies?
Yeah, I like writing. I also like to read classic literature of the 1800s. I like the expression of pure thought unmuddled from topics of modern-day life. My favorite author is P.G.Wodehouse (not an 1800s author though). Philosophy as I said is my first love.
So you are a consultant, a topper, core member of MV with a TAS PPO who writes blogs. Impressive indeed.
(smiles)
Do you think relationships take a toll in all this?
Yes, they do…
You get a lot of attention around, don't you?
Hahhaa. From juniors certainly!
Okk Prashant..it is time to wrap up our conversation. But let us have a rapid fire before that…
I have never done anything like that before, don't know what I might blabber.
Well, that is exactly the point. So here we go…
Literature- Respite
Success- Endurance
Money- Hygiene factor
Goal- Satisfaction
Love- Elusive
IIM Lucknow- Second Home.
– As told to Divleen Talwar
(This article is written by Divleen Talwar, Class of 2016 student at IIM Lucknow. She is the Creative Head and Core Coordinator of the Media and Communication Cell at IIM Lucknow. Apart from writing she also likes to sing and watch travel shows.)
Follow the Lions of Lucknow Series on InsideIIM
Media & Communication Cell IIM-Lucknow
IIM Lucknow's Media and Communication Cell (MCC) serves as a communications liaison between the Institute and the external world. MCC also acts as the community building platform of IIML and ensures that all the student activities and initiatives at IIM Lucknow receive public recognition