A Conversation with a Professional Golfer and an IIFT Kolkata Student – Nalini Singh Siwach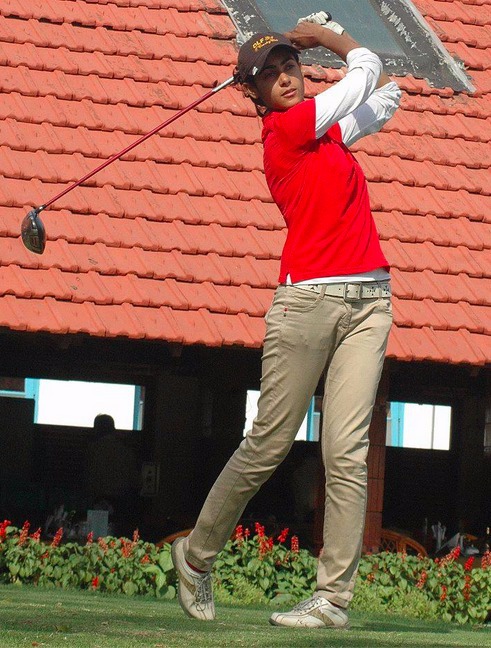 A college, particularly, an MBA college is as good as the quality of students it attracts. No wonder, IIFT Kolkata attracts the best and the most diverse talent from across the nation. The current batch at IIFT Kolkata has a multi-disciplinary, eclectic bunch of students comprising of an international golfer, a best-selling author, a celebrated filmmaker, an experienced dentist and so on.
Please find below the excerpts of the interview of Nalini Singh Siwach, a professional golfer and a student of IIFT Kolkata (2014-16 batch) by the Editorial Board, IIFT Kolkata.
Nalini is an Indian professional golfer who has played on the Indian and International tours for 6 years. She was ranked 2nd on the Indian tour and has 8 wins to her credit. Sponsored by Asia's Best course in India, DLF Golf & Country Club, she is considered to be a machine in putting having bagged WGAI 'Putter of the Year' title consecutively for two years. She is currently in the third trimester of her MBA in International Business from IIFT.
Editorial Board: You have been an International professional golfer having notched up various national and international titles. So what made you pursue MBA?
Nalini : To be very straightforward, this one question has been the highlight of each of my interviews till now. With my penchant for learning and hard work, I have always been able to maintain a good balance between my academics and my passion for golf.  I started playing golf professionally while I was still pursuing Mathematics (Hons) from Sri Venkateswara. Six years ago I never dreamt of doing an MBA and twelve years ago I never dreamt of becoming a professional golfer. MBA seemed a right opportunity at that moment and I decided to go for it and getting into one of the top B schools of the country further boosted my confidence. Add to that the amount of learning that an MBA curriculum has on offer, I felt that I should challenge myself and learn the nuances of business from the very best in the industry.
Editorial Board: How has the transition been from a golfer to a student?
Nalini : I have had a good break between my graduation and MBA where I was focusing more on the game and was completely out of touch with academics or an office life. So just before joining IIFT, I worked for six months to get some hands on experience of the corporate world. That helped me get acquainted with the overall environment and work culture in an office and also enhanced my MS-Excel skills, presentation skills and the basic financial knowledge. Overall, the transition has been smooth as expected. Performing under pressure has been one of my key strengths and that has definitely helped me in this whole transition.
Editorial Board: You had final admission offers from other Top-10 MBA institutes as well. Why did you choose IIFT Kolkata?
Nalini : The Indian Institute of Foreign Trade is amongst the most reputed institutes in the country which has produced a plethora of leaders over its 50 years of journey. After going through the course curriculum of the institute and talking to a couple of seniors, I realized that the opportunities for learning will be far more at IIFT since we have a very flexible system when it comes to choosing our electives in various domains including a couple of niche ones like Trade and Strategy.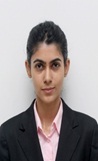 Editorial Board: How has the experience been at IIFT Kolkata so far? Has the journey been fruitful enough?
Nalini : IIFT has proved itself to how I imagined it to be and I cannot believe that almost half of the MBA is already about to get over! The first few months went away in a jiffy as the seniors helped us settle down in unfamiliar surroundings and also imparted their learning over the course of their first year. From auditioning for "The Last Man Standing" to taking part in various B-school events, I always concentrated on challenging myself to become a better person. The guidance and wisdom that I have received from the professors, fellow batchmates, seniors and the industry experts who frequently visit the campus has been a real value addition. The envrionment here is very conducive to grow and there is a healthy competitive streak amongst the students which further provides a boost to your efforts to learn more and perform better!
Editorial Board: IIFT has one of the most dynamic as well as diverse bunch of students. Please tell us about interactions with your fellow batch mates.
Nalini : From interacting with people who have worked for several years in media to ones who have had their books published by leading publishing house, I have been very fortunate to have met people from such diverse backgrounds in the institute. Coming from a professional sports background, it would have been a bumpy ride for me adjusting here if a majority of people would have been from the same discipline and talked in the same vernacular. But thanks to a mixed pool of people with diverse backgrounds, there is so much cross domain interaction going on here. You can just walk up to someone and engage in a conversation only to come out of it having learnt something or the other from his/her experiences. Even during the course of the first year, I realized that the interest of the batch is well spread out in various fields that are on offer viz. marketing, finance, trade, operations and strategy. Bringing in a diverse batch has always been on top of IIFT's priority list and the peer-to-peer learning here has helped me learn a lot.
Editorial Board: Any message for your friends and readers, especially the IIFT aspirants.
Nalini : Getting admission into a top B-school is just the beginning of the professional journey since the roller coaster ride that IIFT has on offer ensures there will never be a dull moment in the two years of your life. You'll be in for the steepest learning curve of your life once you get here. So gear up and prepare well for the IIFT entrance exam since it has a unique pattern and also for the GD/PI/WAT that follows!