A conversation with the Best selling author and an IIFT Kolkata student – Sanjeev Ranjan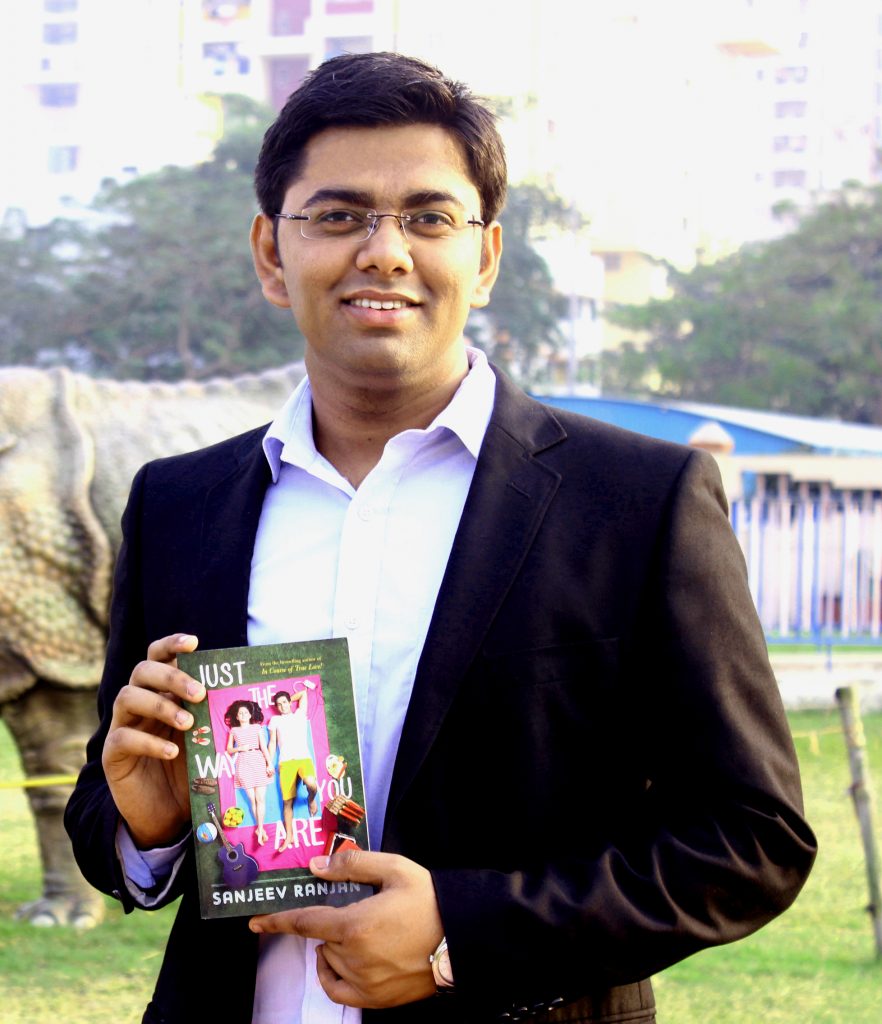 While IIFT is famous for attracting great candidates from various disciplines, this year the students at the Kolkata campus were taken aback when they heard that an author of two best-selling books has joined the programme along with them.
This is an interview of Sanjeev Ranjan, a student of IIFT Kolkata and a best-selling author by the Editorial Board of IIFT Kolkata.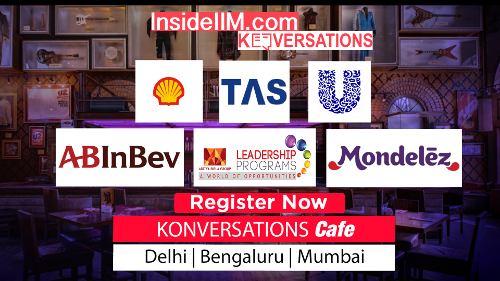 Ed board : Congratulations on your New Book. When did you write it? Tell us about your experience.
Sanjeev  : Thank you for your wishes. The work on the third book commenced from January of 2014, just before the launch of my second novel in February 2014. I started by conceptualising the basic ingredients for the book. When one intends to pen a novel, one has to think about the ingredients i.e. plot, characters, and incidences that shall go into the novel before one initiates the writing part. The actual jotting down and scribblings begun from first week of March 2014. In the meantime in April 2014, I secured admission in the MBA Programme by IIFT Kolkata and resigned immediately from my job. This offered me an opportunity to focus my time entirely on the book. I completed writing the book by June 2014 and after some editing, the final draft was submitted to the publisher just prior to joining IIFT in July 2014.
"Just the way you are" is my third book. My first book "In Course Of True Love (2012)" is a national bestseller and the second book "It's No Longer a Dream (2014)" was featured in Amazon India's top 10 popular books of 2014. However, I believe writing is a new experience altogether. You never get bored of it. The extent to which we can express ourselves by authoring a book is immeasurable.
Ed board : Tell us about your new book "Just the Way You Are." What is this book all about? How are the reviews so far?
Sanjeev : "Just the Way You Are" was released in December 2014 by Random House India. It is inspired from a true story and I have put real incidences in the novel. The book is a humorous, heart-warming story about a man's quest for true love . It has a protagonist named Sameer who is a banker and quite disappointed with life as cupid had presented no plans to him so far. If there is a boy in a romantic novel, can a girl be far behind? The character of female protagonist named Shagun is fun and I hope many girls would connect with her. The underlying theme of the book is the pursuit of true love after enduring years of loneliness and isolation. Although the book is a romantic novel but it constitutes wide varied thoughts on marriage, career, love, relationships, parents and friends.
As far as reviews are concerned, it is quite good and encouraging. I am glad that readers continue to love my writing. I have received several mails from bloggers and readers praising my portrayal of present world of love so well.
Ed board : You were already a best-selling author before joining IIFT Kolkata. You could have pursued writing as a full-fledged career. Why did you join IIFT?
Sanjeev  : There are two way of looking at this question. First, why did I join IIFT? I joined it to pursue an MBA programme that I strongly think shall foster my professional growth. Education is empowering and helps you to understand the world. Moreover, I have some short-term and some long-term career aspirations and MBA would help in achieving a part of it. On the other hand, writing is something I do because I like it. I believe I am a good observer and I can express the feeling with the help of story-telling. Actually, it all began with scribbling into a diary which later transmogrified into a novel. However, achieving all this doesn't mean that I am looking to tread only on the author's lane. As I said, I am a good observer and therefore I always look forward to experience the new and the pristine.
Ed board : Tell us about your experience at IIFT Kolkata and your interaction with your fellow peers.
Sanjeev : IIFT Kolkata presents to me a platform to acquire knowledge so that I can understand the basic intricacies of corporate world. I would say it is a great learning experience and I have learned a lot so far and hope to learn many manifolds in the coming semesters. I believe when you are enrolled into a MBA programme in a top reputed institute of the country, you have some of the most talented people in your vicinity and the peer learning is top-notch. While I tell them about my experience as a writer, they share their own experiences which helps me a lot to gain a perspective about the world.
Ed Board : Any plans for writing a book on your experience at IIFT Kolkata?
Sanjeev  : (With Big smile) I believe it would be too early to comment about a book on IIFT Kolkata and the college experience. As a writer, I believe you don't go to the story, the story comes to you. With time, great experiences automatically synthesize into a story. Right now I find myself in a learning phase. If the learning and experiences prove to be unforgettable and worth sharing, then I would definitely pen down my experiences here. Moreover, it would be great if a story really emerges in the future out of hectic life here.
Ed Board : Any message for your readers and friends at IIFT Kolkata
Sanjeev : Readers are the strength of any author and I am no different. Whatever I am today, it's all because of my readers' love and constant support. It's their lovely emails full of appreciation as well as healthy criticism, Facebook messages and tweets that continue to motivate me. Friends at IIFT Kolkata are cut from the same cloth. They were excited more than I during the book launch and also assisted me in my promotional activities (Probably they were dry-running their marketing concepts).
I thank everyone from the bottom of my heart for buying my books and showering me with your love. I request them to keep supporting me and I promise that I will keep on writing lovely stories for them.