A Cup of Friendship and the Smell of Hope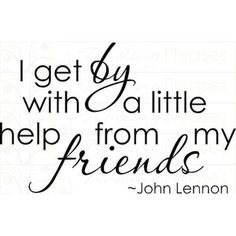 2 States and Chetan Bhagat, are the bane of every MBA aspirant, especially the IIM ones. The story gave us hope, of surreal and love, minimal studies and lots of dances. You enter the campus thinking your life will change with a serving of sambhar but behold, the last feelings you will have after entering the mess are love and appreciation. You believe you will never have to attend classes, roaming in the corridors with books in hand are enough… my poor friends, you will grow old in the classes, the clock won't move its hands and some of you will feel your cells dying. And you might feel that in spite of so many dances, romances and dramas, you will get placements in a jiffy… you all must have gotten the drift by now… except a lucky few, placements will test your patience, endurance and faith in god.
Despite all this, life is not so bad in a Bschool. In my one year of PGP, I have laughed, cried, hoped, despaired partied and slogged like crazy and most importantly, I have made friends.
I entered IIM Indore with my heart filled with hope and mind filled with ambition. I had cracked CAT after all, was one of the talented few and sky was the limit. I found people around me confident, competent and extremely competitive. Keeping in mind the innumerable suggestions and advices given by graduates of MBA that all you have to do in a Bschool is add value to your CV, win competitions, score top grades and get wonderful placements, I set out the same path. I was advised not to become attached to the people here as they are all running towards the same destination and everything in your Bschool will be "Relative Grading".
I struggled on, never in the top of the batch but in the top hundred in an elephant sized batch of 560 students. Classes passed in a haze of day-dreamings, desperate CPs (class participation for the lucky few who are still unaware of its existence) and some interesting topics taught. Evenings and nights became the slaves of assignments, club works and visits to night mess.
Soon the time of summer placements began. Interviews at ungodly hours, the campus filled with black suits and everyone mugging up current affairs. Some of my closest friends got really good placements on day 0 and 1 but I could not get one until day 2 and believe me, they were some of the hardest days of my life. I lost hope, was so disheartened by my performance and was really low on confidence.
But those struggles became survivable with the help of some people who sat with me in the waiting rooms before interviews, even when they could relax, having gotten their placements already. They woke me up at dawn so that I could prepare and made me eat when I refused to get out of my room.
Above all they gave me hope, the strength to survive and fight it out. I got placed in day 2 and it was they who celebrated. There are numerous other incidents throughout my first year where i realized that even in this world of crazed ambitions, in the end it is the friends that you make who will stand by you, help you pass the days when you will require herculean strength and become your pseudo family.
MBA is about as much value addition as you can do but after you enter a Bschool you will realize it is about so much more. The case studies you will forget, formulae will become random numbers and all the gyaan you hear will seem "globe". The thing that will remain throughout with you will be your experiences and the people who will have made them unforgettable.
———–
Written by Remika Roy Chowdhury, PGP1 student of IIM Indore. Crazy , studious and a bit of nerd, I love to crack "pjs", sing at the top of my voice and eat good food…!!!