A Day In My Life At B-School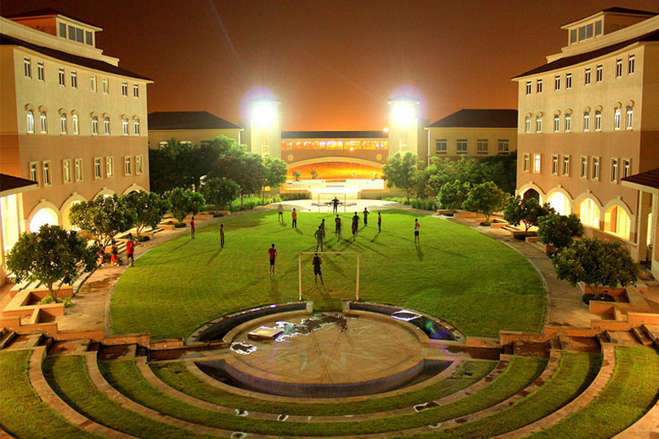 While I was pursuing my engineering, I knew for sure that one day I would get into a premier B-school for an MBA. It was October 2016 when a new journey of my life started; it was when I started my march to an MBA from IMT Ghaziabad. The picture of my first day at IMT Ghaziabad campus is still very lucid in my mind. I reached the campus in afternoon and was greeted by Prateek, who was a first year PGDM student known to me even before I got into IMT. He showed me the canteen, where I had paranthas and a brief discussion with him. I then tried exploring the lush green campus on my own and was amazed to see its beauty, had ice-cream in dinner and looked around for something I would interest me.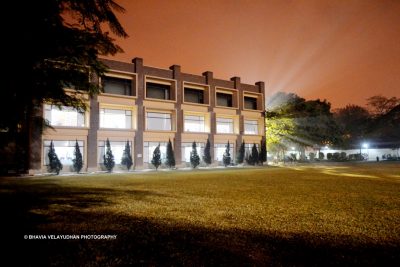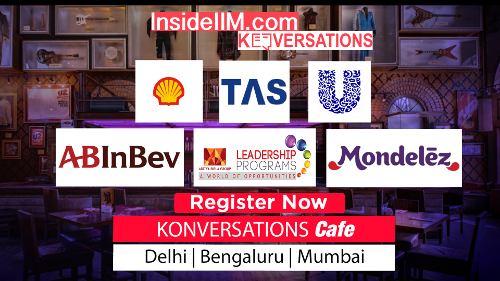 IMT Ghaziabad campus
Since then, life was full of learning and surprises. Before I started with my MBA, I was told by my school friend Ankit (he is an alumni of IIT Kanpur and IIM Lucknow) that I must not limit myself to books and should not care much about my academic performance. I should look at the programme as an opportunity to learn, network, improve my personality and communication skills. He said that my participation in activities, clubs etc. would facilitate growth and should not be looked upon as wastage of time. Engagement in student activities also helped me in networking with PGDM-FT and PGDM-DCP students. Executive batch students generally limit their interactions to their own programme students but I extended my network as much as I possibly could.
A typical day in our life at campus is hectic, we start our day with breakfast and move on to our classes after that, classes may seem boring but theoretical aspect of a subject as its own value. Each class has a duration of 75 minutes, we break for lunch after the classes and continue with the classes after lunch. We generally have more than 5 hours of classes every day; we are too tired after that. After coming from the classes I have my evening snacks at 5:30 PM in the mess and take rest after that. We then prepare ourselves by going through different presentations which are provided to us by our faculty and work on projects, assignments and study different subjects. The schedule is hectic but time management makes it possible for us to 'make the best use of it'. We have our dinner at around 8:30 PM and we walk around in the campus after that. I feel closer to academics when I am at the library. I try to keep up with the fast-paced course by revising the subjects. Some students spend time at the library, some at the sports fields, some gossip or hang out, a few love watching videos and listening to songs on their phones and laptops while others are busy with the academics. I also like discussing various issues with roommate Utkarsh, who has been a real asset to me in my journey at IMT.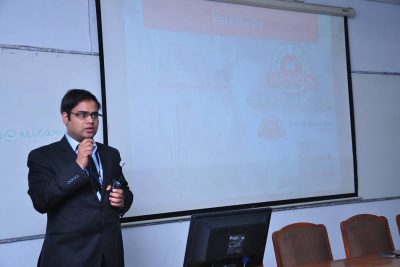 Pranjal Joshi at IMT Ghaziabad
The professors at IMT have a great deal of experience in teaching which is aided by their rich industry experience. Prof S.R Singhvi is my mentor; he is a marketing maestro and one of the leading professors in India in the field of Marketing management. He guides me through using his immense experience and professional expertise. My learning at IMT has been enriched by the inputs and knowledge we receive from our faculty. I am loved by most of the faculty members and most of them know me in person as I had many interactive sessions with them. The presentations I gave have sharpened my skills of showcasing myself before an audience. I still remember the presentation I prepared on a Kodak case study which was applauded by the faculty, there was one more presentation which I made on Social services and NGOs, that was the presentation which made me look deeper into humane side of life and I acquired the skills of making artistic Powerpoint presentations. I was the class representative for a course on Strategic Management and scored the highest marks in it as well. The abstract I wrote on 'Pathmeda- Creating market with sustainable & Inclusive Business Practices' was well-acknowledged by the academicians' fraternity. I also volunteered for many conclaves, events and occasions. I remember meeting Akshay Kumar at a multiplex in Noida, when we went there for an open house discussion with the star cast of film Airlift, such events are well-coordinated by IMTeam PRISM which is the media cell of IMT Ghaziabad, I am its member from the Executive batch and make updates of events of our batch on social media. I am also a member of Alumni committee and Placement committee of the Executive batch.
I stayed in the J-block in the hostel, which is the biggest hostel block at IMT Ghaziabad and most vociferous as well. My room number was 9 on the ground floor and I later moved to 108. Every night at 12, there are birthday celebrations just outside the J-block and the whole block is filled with liveliness round the clock. I prefer staying in my room and watch documentaries on YouTube and explore the internet for additional learning. I also go to friends' rooms for gossip. The most popular hang-out places near IMT are the RDC, Kavi Nagar and sectors 10. All of them are walking distance from the campus. I also visit the ISKCON temple nearby quite often which is frequented by students of IMT and other colleges. I don't like to party and move out much from the campus, though I sometimes visit Delhi by boarding Delhi metro from Vaishali metro station(nearest metro station).There are some outlets which deliver Pizza and other foodstuffs to the campus while some offer discounts to IMT students. There is a movie theatre at RDC mall but I don't like watching movies at all. The only movie I saw there was Jungle Book which was an amazing 3D adventure film. Much of the needed entertainment is catered by the Wi-Fi at campus, we also gather in mess for watching cricket matches on large screen TVs. For months we had a weekly gathering at the room of my friend Satyam Mishra, who was a student of PGDM-FT and my best friend at IMT but he graduated in March 2016.We used to listen to spiritual discourses and meditate. I still remember and cherish those moments I spent with like-minded friends. The International Immersion Programme at Nanyang Technological University, Singapore gave me my first chance to travel abroad where I saw the world through a different perspective.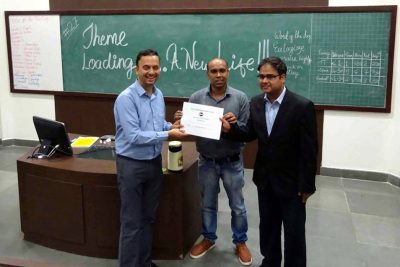 IMT Ghaziabad Toastmasters club
The Toastmasters club at IMT Ghaziabad is an indispensable part of my life at IMT; I am the Sergeant-at-arms and a member of its core committee. My friend Amit Kumar largely gets the credit for promoting me at the club. It gave me a chance to overcome the fear of public speaking and improved my linguistic capabilities. Though I was the only student of Executive batch at Toastmasters club, I never felt out of place. I make posters for Toastmasters meetings and the daily quote I post every day on WhatsApp and other social media is largely appreciated by the audience. I got love, respect and affection from fellow members who were students of the other programs like PGDM-FT and PGDM-DCP. Throughout my stay at IMT, I befriended many students. I will miss many of them all my life after I pass out from the college and would always search for those familiar faces and names as I travel through the journey of my life. This is a bond which is special and sweet and it is at IMT that I lived a life, whose influence and impact will take me ahead in my quest for success.
About the writer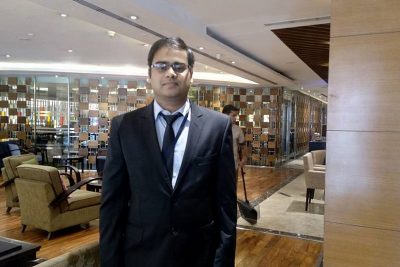 Pranjal Joshi is a student of PGDM (Executive)/PGPX at IMT Ghaziabad, which is a 15 months full-time residential programme. He is a Bachelor of Engineering in Computer Science and hails from Jaipur, Rajasthan. He has been passionately writing articles, blogs, essays etc. for different magazines, websites, newspapers and portals for more than a decade. His areas of interest include politics, social causes, sports, current affairs, spirituality and general issues etc. He loves to express himself as a public speaker and is a prolific writer. He substantiates his writings by means of constructive criticism and satire, he is well-known for his ability to express the truth seamlessly, his thought provoking ways of judging and explaining characters and situations enlightens the audience. Pranjal loves to travel and socialise and is an avid art lover.
Give your feedback to the writer at pranjal280@gmail.com
Pranjal Joshi
Pranjal Joshi is a Software Engineer who did his MBA from IMT Ghaziabad. He has been passionately writing articles, blogs, essays etc. for different magazines, websites, newspapers and portals for more than a decade. His areas of interest include politics, social causes, sports, current affairs, spirituality and general issues etc. He loves to express himself as a public speaker and is a prolific writer. He substantiates his writings by means of constructive criticism and satire, he is well-known for his ability to express the truth seamlessly, his thought provoking ways of judging and explaining characters and situations enlightens the audience. Pranjal loves to travel and socialise and is an avid art lover. Give your feedback to the writer at pranjal280@gmail.com