A Fabled Resplendence At Reckitt Benckiser – Nikita Rani Nayak, XIMB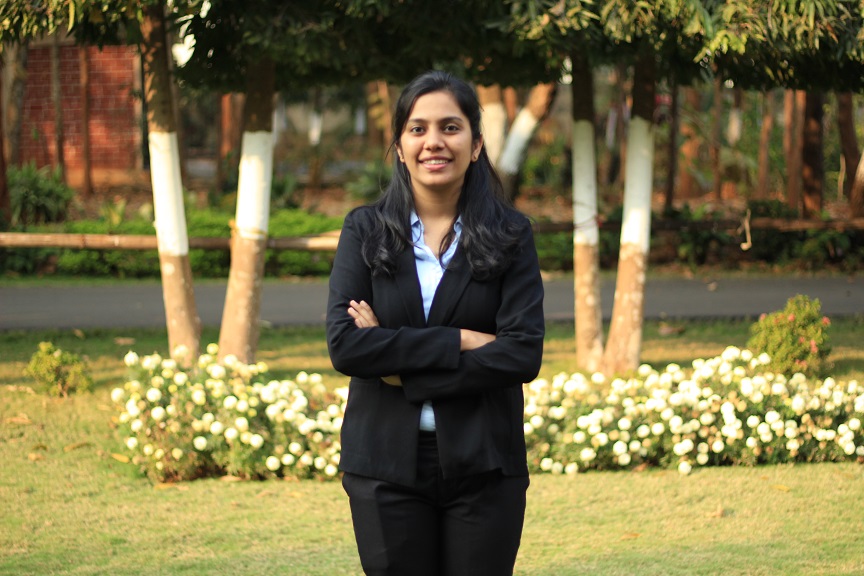 Life is full of questions and the right way to handle it is to keep on finding their answers. The moment I decided to pursue MBA the question raised was "Why MBA?" which was very well followed by "Why XIMB?" and then, "Why Business Management?"
After I got through XIMB, I thought the bubble of questions would now disappear. Now, I shall have enough time to roam around the campus and make numerous friends, which I surely did. But the vast repertoire of questions never stopped following me. Before we realized, the internship season kicked in and I started applying for all the sales and marketing profiles. And again, the question of "Why sales and marketing?" was thrown right to my face. But this time, people just didn't have a question, they also had an opinion. An opinion that "Sales is not everyone's cup of tea, especially women". This was when I started questioning myself. Here are the answers that I found.
Q. Why is sales not meant for everyone?
Sales is a job which requires a lot of travelling, continuous market visits, interacting with strangers almost every now and then and has no particular job hours.
I was determined enough to give sales a shot. Internship is the platform which allows you to identify your strengths, weaknesses, passion and most importantly the career you want to pursue. And I knew, as a matter of fact, that you cannot climb up the marketing ladder unless you stand strong on your sales limbs.
Q. Which company I got through?
I was fortunate enough to get through the process of Reckitt Benckiser, one of the leading FMCGs of India.
Q. How was the process?
So the Internship process for RB had 3 rounds. A GD round followed by 2 PI rounds, each being an elimination process.
Q. How was my internship experience with RB?
We had our induction in Gurgaon where we got the opportunity to interact with the top management of the company. All interns were assigned different projects across India. My project location was Gurgaon. We were also assigned our guides and sponsors who would help us throughout the project. I was briefed about my project and then sent straight to the field to be cognizant of the ground realities. I had to occasionally visit the office to discuss my progress and attend the meetings which helped me to clear my vision towards my end goal.
Q. What was the review process?
At RB there are 2 reviews for all the interns. One mid-term review and a final term review. Just when I thought I was heading straight towards my end goal, mid review happened. It was nothing short of an eye-opener. I made sure to implement all the suggestions put forward by the panel during my mid review. At the end of 2 months, I had my final review with the Sales Director of India, HR director, all the functional heads and my guide. The smiles across the panel and positive feedback gave me the satisfaction of meeting their expectations.
Q. How would I summarize my overall experience?
In short, it was a two months of roller coaster ride which gave me friends, guides, unforgettable lifetime experiences and a career to pursue.
And yes, sales is a profession that can be pursued if you have the right passion and dedication towards it.
Thank you XIMB and RB for the opportunity which you have bestowed upon me. The two months of scorching summer, sweaty travels, catching up with sales targets, and finally being able to catch up with my closest friends in an unknown city on weekends was all worth it and shall be one of the greatest learning curves of my life.
Nikita Rani Nayak
Class of 2020
Xavier Institute of Management, Bhubaneswar
Xavier Institute of Management Bhubaneswar
Xavier Institute of Management, Bhubhaneswar is one of the most coveted B-schools in India. Established in the year 1987, XIMB is known for quality education in the field of Management and creation of future entrepreneurs. XIMB offers to its students three prestigious programmes; Business Management, Global MBA and Executive-MBA. 30 years and still going strong, XIMB strives to achieve its mission of making managers with a human face.