A Fork In The Road – B-School And Beyond
For every MBA aspirant, there is no point more crucial and more confusing than choosing the right B-school (of course, assuming that you have options!). To those who have their hearts obsessed towards the much envied IIM's, this article is for you.
Foremost requirement before getting into an MBA is to have an open mind especially if you are considering MBA as a job switching option. It's not wrong to have clear goals for your post-MBA career but being flexible goes a long way in shaping your career.  Combined Skills of analysis and synthesis is essential while evaluating b-schools. Students often analyse a lot and forget the synthesis part. Your analysis could be a deep dive into different parameters but never forget that your results need to be synthesised as a coherent whole to make an informed decision. Never compromise holistic learning for specialisation. When exposed to the industry, one needs to deal with different stakeholders which demand that you be a jack of all and master of some.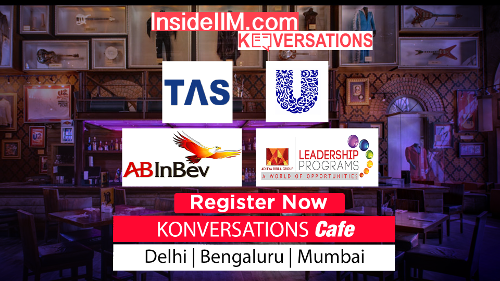 Getting into the parameters to consider, it is almost impossible to make an exhaustive list. Also, it is unavoidable to not make trade-offs between parameters. So assign weightage to them in order to make a wise choice.
Batch size and competitiveness of the batch are perhaps the most important parameters. With too small a batch size you would miss the competitive quotient and in a herd of students you would be lost and could never make your mark. So choose a school that offers an optimum batch size without compromising on attention quotient to every participant. Faculty to student ratio is yet another parameter which determines your learning quotient.
The pedagogy of the b-school is next on my list. Case-based and guest lectures by industry stalwarts are an excellent means of holistic learning but these are not sufficient enough. Exchange programs, Internships and live projects play a key role in making aspirants industry ready. Industry exposure plays a key role in one's development in b-school which in turn largely depends on the location of a school.
Infrastructure is yet another parameter to consider as most MBA programs are residential and demand state of the art facilities to have an enriching experience. To those who aspire to be your own boss, Entrepreneurship is a key aspect in choosing a b-school.
More than the size and positions of the alumni, the approach-ability of alumni would influence one's chances of finding new opportunities through the network. Hence it is important to check on the level of association the b-school has with its alumni network. Technology has always been a disrupter of business. The introduction of iPhone changed business models and strategies while Facebook revolutionised digital marketing. It is imperative that every manager understands technology to stay as dynamic as it demands. Hence a b-school's curriculum should give enough importance to technology.
If saving a penny never mattered to you, you may well skip this Return on investment(ROI) part. Though not a parameter of the highest importance, for aspirants from a middle-class income bracket, this cannot be ignored. Choose a school which would add value to you than it would incur to you. Having said this, this becomes crucial when you have to make the toughest call between foregoing the fee paid towards seat confirmation and a much more lucrative offer. Do the math well!
To conclude I quote Marshall Ganz who said the strategy is how we turn what we have into what we need to get what we want. Devise a wise strategy and make a well-informed decision. All the very best!