A Fortnight At IIFT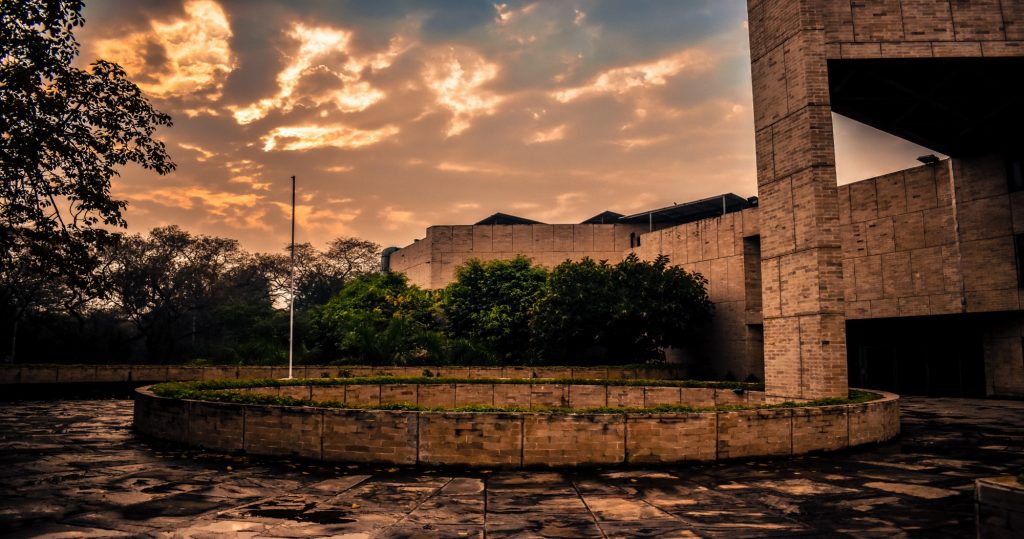 Straight out of undergraduate college, I landed at IIFT with great hopes and aspirations.
On the first day, all of my batchmates, well suited up, were ready to embark on their journey to the corporate world.
For a week, we had an induction programme, consisting of some really fun ice- breaking activities. Every morning all of us faced this perennial dilemma of either sleeping half an hour more or taking a shower. We rushed to auditorium-our holy place, with a banana in one hand and a notebook in another. Among the innumerable goof-ups by the batch during induction, all of us created some unforgettable memories. Due to the packed schedule, our meals were more or less like five hands in one plate. The Nescafe kiosk at the campus provided us with our quota of daily caffeine. The deadline for assignments -11:59:59 was sacrosanct and as the deadline approached, more creative ideas started flowing. The induction lasted for a week and it ended with full fanfare, brimming us with a feeling of pride as we chanted the IIFT mantra of 'GO IIFT GO'.
From the second week, we began with the academic curriculum in full swing. During classes, it is a common sight to see students dozing off and professors taking a mental note of it. The students seem to compensate for it by DCP and GAS. The fifteen minutes break after each class seems like a huge respite.
The best thing about IIFT is its small-batch strength which led to high bonding among peers. Here, everybody knows everyone else. Also, we have a diverse batch of people from medicine, architecture, law, engineering and commerce background. I met many people who are 'Not Like Me', which helped me in broadening my perspective.
The campus also hosts many guest lectures and alum sessions which gave us valuable insights into the corporate world.
When my mother asked me, how has it been, my reply was, 'hectic, sleep-deprived but enriching.' I didn't know that I had so much in me. The first fifteen days have been a roller coaster ride with emotions ranging from nervousness to excitement and apprehension to contentment.
—————————————————————————————————————————————————————-
Which ABG company would I like to work with and why?
If given an opportunity, I would like to work with Aditya Birla Capital Ltd. Being a commerce graduate, I am interested to build my career in Finance. Also, the company has been steadily growing and is rated as one of the best companies in providing financial services.